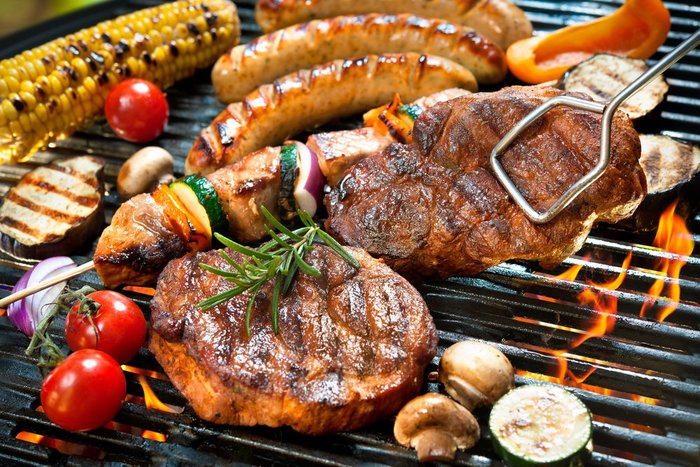 Ahhhh... Summer is once again upon us – the season for fun in the sun with good friends and good food. Of course, no summer is complete without at least one epic outdoor party. Although alcoholic beverages were previously a staple for most summer festivities, according to researchers at the University of Connecticut and Georgia State University, states with medical marijuana laws experienced a 15% decline in alcohol sales.
Until they start making cannabis beer, you'll need to infuse your foods. Fortunately, with the legal market today, dispensaries, like Lightshade in the Denver area, provide cannabis products, such as Binske 'Olio Nuvo' Olive Oil and Wildflower Honey, as well as Ripple, water-soluble THC and CBD, which make it easier than ever to add THC to your own delicious, savory, and sweet recipes.
Whether you're grilling, headed to a potluck, or making homemade ice cream, these three THC sauces are guaranteed to tickle your taste buds as well as your cannabinoid receptors.
Let's Get Saucy!
A cannabis sauce may be the easiest way to take your ordinary meals to extraordinary new heights. Regardless of the meal, you're making, one of these sauces will ensure your next social event sets the bar.
First, let's talk about dosing. These recipes use products which are pre-dosed at 100mg, which is 10 servings for the average consumer. Use more or less THC product depending on how many people you plan on serving.
Half-Baked BBQ Cannabis Sauce
This tasty butter barbeque sauce is sure to tempt your taste buds. The nutty, rich flavor of the browned butter adds the perfect touch for this sure-fire way to win over your guests at your next cookout.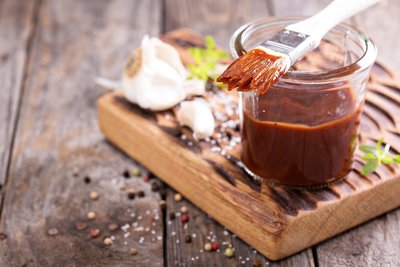 Ingredients
Binske 'Olio Nuvo' Extra Virgin Olive Oil
3 tbsp butter
2 whole garlic cloves minced
¼ cups onion, minced
¼ cups ketchup
1 tbsp apple cider vinegar
3 tbsp Worcestershire sauce
3 tbsp molasses
2 tbsp brown sugar
1 tbsp chili powder (or more to taste)
1 teaspoon chipotle powder (or more to taste)
1 teaspoon pepper
½ teaspoons salt
Instructions
Melt the butter evenly in a non-stick skillet over medium heat, stirring as it browns. This will only take a few minutes. Add the minced garlic and onions, stirring while they cook through, about 3-4 minutes. Drop the heat down to low (this is important – high temps can burn off THC), then add ketchup, vinegar, Worcestershire sauce, molasses, brown sugar, chili powder, salt, and pepper. Using a silicon whisk, stir in Binske's Olive Oil. Of course, you can make the seasonings as hot and spicy as you would like. Add more chili powder or a tablespoon of Sriracha for more heat.
Whisk these ingredients together well and continue stirring while the sauce cooks to keep the heat dispersed and to help blend all the ingredients. The sauce will thicken as the sugar caramelizes, around 4 or 5 minutes. Remove the mixture from heat, let it cool, then store it in a mason jar in the fridge. Use this to baste chicken while you're grilling low and slow, or simply use it as a condiment.
Wildflower Honey Sriracha Fire Cannabis Sauce
This is an amazing, versatile dipping THC sauce which can be used for nearly anything. Try this sauce as a drizzle for blooming onions or even as a topping for street tacos. One thing is for certain, this sweet heat treat will win the award for tastiest munchie on the block!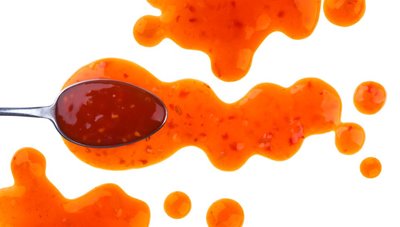 Ingredients
½ cup (120ml) Binske 100mg THC-infused Wildflower Honey
6 tbsp Sriracha sauce (more or less to your heat preference)
1 cup mayo
1 tbsp apple cider vinegar
Dash of salt and pepper
Instructions
In a bowl, whisk together Sriracha sauce, Binske's honey, mayo, and vinegar. The longer you whisk, the more evenly the product will be mixed. Add a dash of salt and ground pepper to taste. After whisking, let the sauce rest in the fridge for 10-15 minutes before serving.
Sticky Sea-salted Caramel Cannabis Sauce
You scream, I scream, we all scream for THC caramel sauce on our homemade ice cream. Nothing screams summer like a bucket of ice cream – Make yours even better this year with this decadent topping.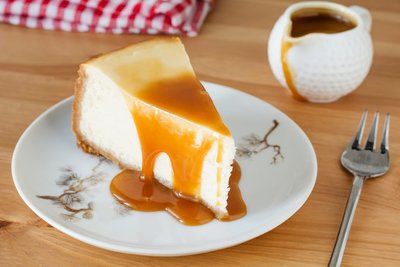 Ingredients
2 cups granulated sugar
12 tbsp unsalted butter, at room temperature and cut into pieces
1 cup heavy cream, at room temperature
1 tbsp sea salt
Ripple 1:1 THC:CBD Water-Soluble Powder – dose this to your preference – Ripple comes with ten, 10mg packets
Instructions
Using a small (2 to 3 quart) saucepan, melt the sugar over medium-high heat. Stirring the mixture frequently.
Monitor the concoction closely as the sugar melts, stirring or swirling the pan occasionally. When the sugar turns an amber color, immediately add the butter, whisk vigorously. Keep whisking!
Remove from heat and carefully pour in heavy cream while continuing to whisk forcefully. Whisk until all the cream is blended, and then whisk in the sea salt and Stillwater's Ripple powder. Again, the more you stir, the better the THC will be distributed throughout the sauce... So, keep stirring!
Finally, allow the sauce to cool for about 15 minutes and then store it in a glass jar. Refrigerate the sauce for up to 2 weeks, but warm it in a hot water bath before serving. Microwaving isn't recommended.
Stop by any of the eight Lightshade Dispensaries in Denver, Aurora, or Federal Heights today and pick up your Binske THC-infused Wildflower Honey or Olive Oil, as well as Ripple, water-soluble THC powders to add to your pantry. Take your summer fun to a whole new level with these THC sauces.
Disclaimer: All information on this site is for reference purposes only. Leafbuyer is not responsible for the outcome of any recipe you try from the Website, or any website linked to from this site. You may not achieve desired results due to variations in elements such as ingredients, cooking temperatures, typos, errors, omissions, ingredient quality/potency, or individual cooking ability. Recipes available on the Website may not have been formally tested by us or for us and we do not provide any assurances nor accept any responsibility or liability with regard to their originality, quality, nutritional value, or safety. The cannabis amounts specified in this recipe are a loose suggestion. You should adjust the amount based on desired potency and the strength of your cannabis.