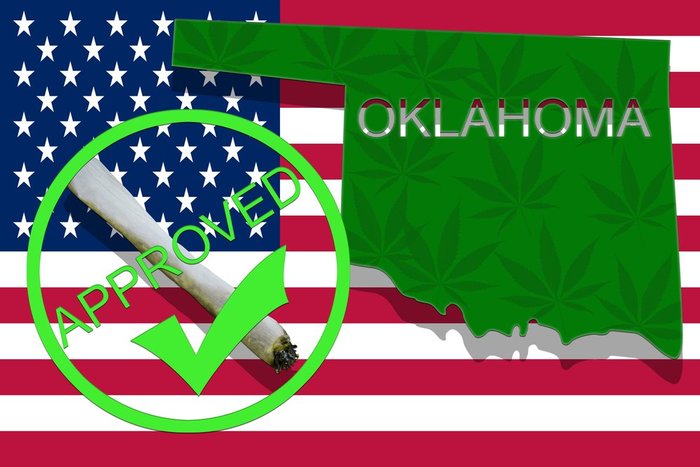 OKLAHOMA CITY — The Associated Press reported Oklahoma will become the 30th state to legalize medical marijuana. Voters in the state voted "yes" to State Question 788, which asked if Oklahoma medical marijuana should be legal.
Gov. Mary Fallin said previously that she would call a special session so that legislators could write regulations if the measure passed, and she released a statement Tuesday evening confirming her intentions.  
"I respect the will of the voters in any question placed before them to determine the direction of our state," said the governor. "It is our responsibility as state leaders to look out for the health and safety of Oklahoma citizens." Fallin added that the law needed to be amended to ensure that Oklahoma medical marijuana isn't obtained by recreational consumers.
Oklahoma Medical Marijuana Rules
Medical consumers will be required to get a license to consume medical marijuana by a physician certified by the state of Oklahoma. The Oklahoma State Department of Health will issue the licenses to physician-certified cardholders 18 years of age and older. Medical consumers will legally be allowed to carry up to three ounces of marijuana and possess up to eight ounces of marijuana at their place of residence. Medical consumers will also be allowed to possess up to six mature marijuana plants and six seedlings at home. Individuals with a medical marijuana license will be allowed to possess 72 ounces of edibles and one ounce of concentrated marijuana legally.   
Opponents claim the Oklahoma medical marijuana measure is not strict enough with restrictions of who can access the medicine, with the Oklahoma City Chamber of Commerce CEO Roy Williams saying, "The concern here is that it's wide open, that there's really no restrictions on who gets it."  
U.S. Sen. James Lankford was also opposed to the measure and joined the religious group Oklahoma Faith Leaders, a conservative group that was opposed to the referendum legalizing medical marijuana. Lankford also claims that the measure lacks restrictions and is just recreational marijuana disguised as legal medical marijuana.  
Medical marijuana is prescribed for Alzheimer's disease, cancer, Dravet syndrome, epilepsy, chronic pain, PTSD, opioid addiction, multiple sclerosis, nausea, Crohn's disease, and Parkinson's disease. 
The Marijuana Policy Project released a statement saying they were pleased with the outcome and they hope state officials will include medical marijuana advocates, investors, and medical consumers in developing the regulations for medical marijuana. Question 788 to legalize Oklahoma medical marijuana passed with 57 percent of the vote with 99 percent of precincts reporting.