A Sneak Peek at the Marijuana Business Conference & Expo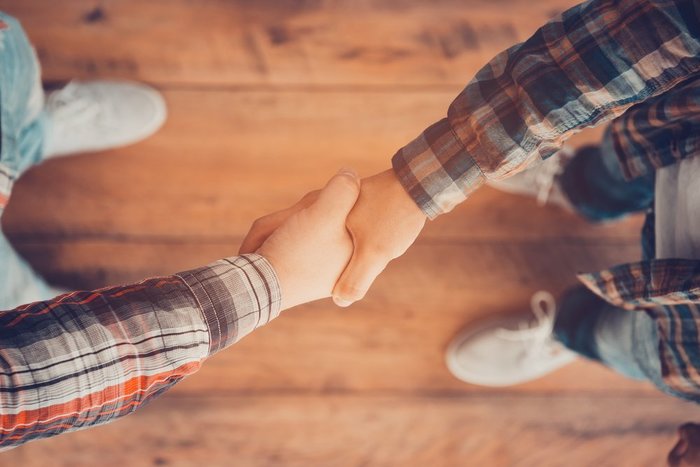 It's autumn in Las Vegas, and that means it's almost time for the annual Marijuana Business Conference & Expo, known simply as MJ Biz to members of the cannabis industry. After a successful Spring 2017 conference, this year's fall event takes place at the Las Vegas Convention Center from November 15-17.
MJ Biz is the premier trade show for the cannabis industry, attracting professionals from around the United States and beyond to showcase their innovations in the cultivation and science of cannabis, as well as share best practices on the business end and do lots of networking.
Known as "America's Oldest & Largest National Cannabis Trade Show," past MJ Biz Conferences have received press attention from CNBC, USA Today, CBS, and NPR, just to name a few. Let's find out what's in store for the Fall 2017 incarnation of MJ Biz.
More than 650 Exhibitors

That's right, the Las Vegas Convention Center floor will be filled with more than 650 exhibitors from all walks of the cannabis industry. Where do we start?
There's AccuVape, producer of the sleek and innovative V.Stick vaporizer. Pro MAX Grow will be on hand to showcase their cutting-edge LED lighting technology for both commercial and recreational cultivators. Eden Labs will display their high-tech extraction and distillation equipment, and DOPE Magazine will be handing out some fresh swag for lovers of the cannabis lifestyle.
America's fastest-growing industry is powered by some of the brightest minds in the country, innovators that have moved from Silicon Valley, big business, and big pharma to get a piece of the cannabis gold rush. Marijuana enthusiasts will witness the incredible evolution of the cannabis industry as they walk from booth to booth and chat with the entrepreneurs that are making the transformation happen while viewing demonstrations of their newest products. So much to see, and only three days to see it.
Industry-Leading Speakers
The upcoming MJ Biz Conference will be headlined by four keynote speakers. George Blankenship, a former executive at Tesla Motors and Apple, will discuss the rapid progress in cannabis technology that is sending shockwaves through the industry.
Kenneth T. Walsh, the former Chief White House Correspondent for U.S. News & World Report, will address the green revolution's challenges in the current political landscape. The keynote speeches also include venture capitalist Jeanne Sullivan and Chris Walsh of Marijuana Business Daily, who will shed some light on the financials behind the industry.
In addition to the keynotes, the MJ Biz Conference will feature a jam-packed list of speakers from the business, technology, cultivation, and political arenas of the cannabis industry spectrum. Ryan Abernathy, President, and CEO of X-tracted Laboratories, will share his experiences in improving extraction techniques and producing cannabis concentrates for many of the Seattle area's most successful growers.
Zeta Citi, founder of Green Rush Consulting, will offer a crash course on the business side of marijuana for upstart entrepreneurs looking to get in on the game. Bryan Hill of Botanica Premium Cannabis will discuss his journey from working in finance for a major defense company to becoming a cannabis cultivator and dispensary owner in the state of Arizona. There is a lot to learn at MJ Biz, so bring a laptop or tablet along and take plenty of notes.
Networking Opportunities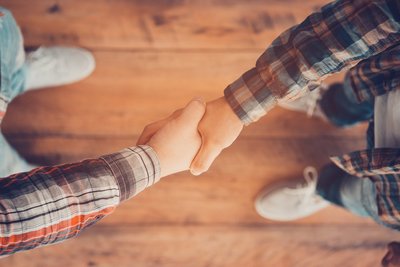 If you are looking for a job in the cannabis industry (or perhaps a better one) MJ Biz is the place to be. Bring a stack of business cards or resumes and hand them out to the thousands of industry professionals expected to descend upon Las Vegas for the conference.
The exhibitor booths are often hosted by top representatives from their companies, so there are limitless opportunities to talk with successful entrepreneurs that could use your help in building their cannabis empire.
A face-to-face connection is always better than sending cover letters and resumes through the internet so you will be able to stand out from the flood of applicants by making conversation with the professionals at the exhibitor booths. If you are a scientist, grower, businessman, or writer, get yourself to Las Vegas and get the word out about your aspirations at MJ Biz.
The Official Show Party
Speaking of networking, The Official Show Party of MJBizCon is the perfect atmosphere to shake some hands and converse about the magical green plant with cannabis industry peers.
The mixer is included with the price of admission to the event, so you can hopefully afford to buy a drink or two for your future employer as you tell them all about your passion for the marijuana industry, or discuss some mutually beneficial business deals.
In addition to the Official Show Party, the event will feature a Minorities in Cannabis Luncheon and a Women in Cannabis Luncheon, which offer additional avenues for informal discussions with like-minded individuals that love cannabis and equality.
There is an added fee for entry to the luncheons, which includes food and access to exclusive speakers that seek to make marijuana among the most socially progressive industries in America today.