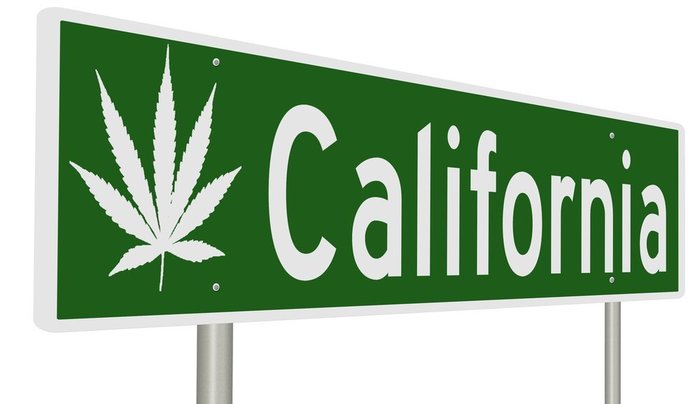 When Proposition D passed in California last fall, buying, selling, and growing marijuana for recreational purposes in the state became legal– and Californians quickly took to the new laws. In a state that has long been known for rather liberal marijuana-related policies, Angelenos have quickly become connoisseurs of the pot market; leaving us wondering what strains the people of Los Angeles favor.
When you think of California weed, you probably think of OGs– "ocean grown" strains that have been popular on the west coast since the early 70s. As such, it comes as no surprise that four of the five strains on this list are OGs, a sign that the people of Los Angeles are sticking true to their pacific taste buds in 2017. Without further adieu, here are the five most popular Cannabis strains in Los Angeles that Angelenos can't get enough of.
5. Kosher OG
A Los Angeles original, Kosher OG found got its roots in the city as a clone-only strain by DNA genetics. A two time Cannabis Cup "best indica" winner, this strain's THC levels are all but off the charts, testing as high as 29%. Characterized by a distinct sweet, earthy smell and a smooth, tasty hit, Kosher OG is a seriously heavy indica, with just a couple of puffs putting novice smokers straight to bed. For experienced stoners who can handle a little more oomph, this strain is pretty nice.
4. Green Crack
With a name like Green Crack, it's no wonder so many smokers are wary of this strain the first time they encounter it– a couple of tries, though, and it's easy to see where it gets its name. Best known in its Sativa leaning form, this hybrid strain is characterized by a serious energy boost and some sharp focus, leaving you buzzing with creativity and alertness for hours after taking just a couple of hits. Loved as much for its taste as its high, smoking Green Crack leaves a slightly sour mango flavor in your mouth when you light up.
3. The Hammer OG
A seriously boutique strain by CHHC in North Hollywood, The Hammer OG is named for the intense feeling you get from smoking– seriously, seriously hammered. You'll smell the hammer first, with a wafting floral scent that's reminiscent of it's lavender taste. The moniker is no joke, though; this strain is known to knock novice smokers right out. For more experienced stoners, this is a good strain for "zone out" activities, like doing dishes or vacuuming.
2. Cannasutra OG
Another "LA only" strain, Cannasutra OG is the brainchild of Cannasutra Collective, based out of Studio City. The thick covering of trichome crystals is enough to tip most experienced smokers off about this strain's power, though many a novice smoker has mistaken the mild taste and easy smoke for a signifier of light high.
1. Paris OG
An indica-leaning hybrid parented by Headband and Lemon OG, smokers who understand this strain's lineage won't be surprised to find a sweet, citrusy taste as they smoke this weed. The first place strain in the 2014 Cannabis Cup in Michigan and winner of countless other competitions, it's no surprise this strain is well-loved in Los Angeles and all over the world.