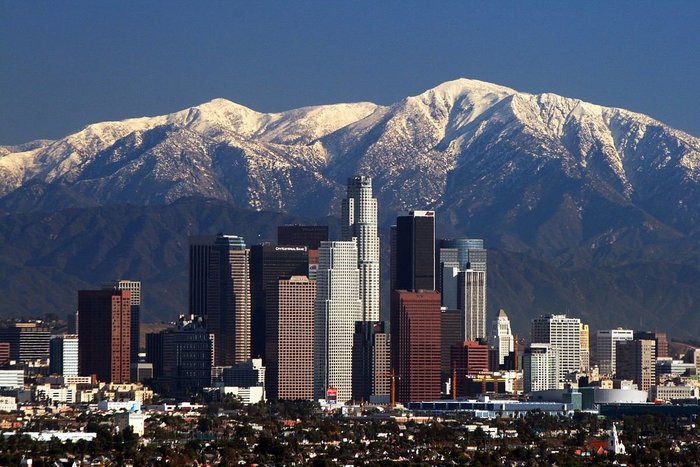 Los Angeles is iconic. The city radiates ritz and glamor, fame and fortune. From the Walk of Fame to the industry parks and studios, Los Angeles is an urban jungle with lots to offer — especially for those looking to light up. Though the now infamous "Hollyweed" prank is long gone, marijuana is not far off topic for anyone in the LA area.
The market for affordable, top-quality cannabis is high, and competitive collectives sprinkle the metropolitan area. From celebrities to tourists, those looking to light up can find the right greenery everywhere from Hollywood to Canoga Park. To get the biggest bang for your buck, these shops offer the cheapest weed in LA.
Coast to Coast Collective
Coast to Coast is a greenery that shines. This collective has an array of options at affordable prices, and always has an owner onsite. They also feature several select Leafbuyer deals — especially for first-time patients — that are worth checking out. The most impressive section of their menu are the edibles; not only are there an endless amount of options, all of them are within budget – around the $5-range. Like their website says, no one leaves feeling unsatisfied.
Flower

Concentrate

Edibles

Price

$30-80 p

er 1/8 oz.

$35-70 p

er gram

$3-72
Divine Wellness Center
This store wears many hats. Since opening in 2005, Divine Wellness has been a longstanding wealth for those seeking weed. It operates as a collective, dispensary, and medical marijuana supplier. Divine offers herbal consultation visitors are able to take advantage of a one-on-one meeting with a staff member, who can discuss needs and available options and offer their expertise on herbal remedies. The main goal of this collective is to offer pain relief in all of its forms for patients seeking cheap, green relief. For an extra perk, check out their recent special – a drink of their famed Horchata Dabchelada.
Flower

Concentrate

Edibles

Price

$35-55 p

er 1/8 oz.

$35-80 p

er gram

$8-50
Exclusive Caregivers
This dispensary is an original, since it opened its doors in 2006. Exclusive Caregivers boasts lots of perks, from two happy hours (Early Bird from 10 a.m. to noon and 420 Specials from noon to 4:20 p.m.) to everyday discounts for veteran and disabled patients. Perhaps even more impressive, Exclusive offers over 14 deals on Leafbuyer. The collective has been giving patients a reason to light up for over a decade; Online, Kannabis Ronn even said, "This has been my fave spot in Los Angeles for years now."
Flower

Concentrate

Edibles

Price

$27-51 p

er 1/8 oz.

$18-89 p

er gram

Starting at

$5
Green Dragon Caregivers
Green Dragon Caregivers is a hub for medical marijuana. The collective began as another option for serious patients, driven by patients themselves. Their goal is to provide those looking for weed with an affordable option, as well as guaranteeing friendliness, safety, and professionalism. Green Dragon has a good vibe, decent deals, and never disappoints. Hungry for more? Look to Leafbuyer for an extensive look at their full menu.
Flower

Concentrate

Edibles

Price

$25-60 p

er 1/8 oz.

$20-80 p

er gram

Starting at

$5
In California, these dispensaries make something very clear: high quality and low price go together like Hollywood and fame. The cheapest weed in Los Angeles is within reach, at collectives that offer the best of the best. The city is an ideal place for anyone hoping to get high in an iconic city with the stars.