Why You Should Keep Your California Marijuana Medical Card
On November 8th in 2016, California voters approved of Proposition 64 (56 percent to 44 percent) to legalize recreational marijuana for adults aged 21 and above. Due to this progressive move, California marijuana users have been anxiously waiting for Proposition 64 to go into effect on January 1st of 2018. Recreational marijuana users are thrilled about this move, but some medical marijuana consumers are concerned about potential changes that may impact the process of obtaining their medical marijuana. Fortunately, though, Proposition 64 will also provide benefits to California medical marijuana patients. Continue reading to find out why you should keep your medical marijuana card (if you have one) in addition to various reasons to attain a medical marijuana card.
Benefits of Keeping Your California Medical Marijuana Card
Although California's recreational marijuana program will go into effect this January, there are reasons why those with a medical marijuana card should keep it. For example, Proposition 64 exempts California medical marijuana patients from paying sales tax on their purchases, as stated in a Medical Marijuana Recs article.
In addition, Proposition 64 caps the cost of getting an optional ID card confirming an individual's status as a medical marijuana patient at $100, whereas other California counties charge up to $175. Fortunately, there are several other benefits that California medical marijuana patients can take advantage of as a result of Proposition 64.
For example, medical marijuana cardholders will still be allowed to smoke medical marijuana in most areas where tobacco smoking is allowed. This is a huge positive for medical patients, but recreational users should be particularly mindful of the locations where they smoke because it's possible to receive fines and citations if they're caught lighting up in a prohibited area.
Growing California Marijuana and Purchasing Marijuana Products
When it comes to growing marijuana, medical patients are still given the opportunity to grow up to 100 square feet of marijuana plants, which is much more than the growing limit for recreational marijuana users. Then, regarding California marijuana product availability, medical marijuana cardholders can receive access to more potent products, lower taxes, and the promise of an uninterrupted supply chain, as mentioned in a Cannabis Now article.
What may come as a surprise to some is that medical marijuana patients can legally purchase up to eight ounces of marijuana per day as compared to recreational users only being able to purchase one ounce of marijuana per day. Each of these amounts are significant though, and if medical marijuana patients need a larger quantity of medical marijuana to treat whichever condition, disease, and/or illness they have, they have the legal right to do so.
Moreover, a California marijuana recommendation from an accredited doctor results in a patient's ability to purchase concentrated forms of marijuana like waxes and oils, which are twice as strong as what's available to recreational consumers, according to a Sacramento Bee article. Thus, if you're interested in the option to purchase strong marijuana products, then consider applying for a medical marijuana card.
Tax Breaks for California Medical Marijuana Patients
Since November of 2016, holders of California's state-issued marijuana ID cards have been exempted from state sales tax. Unfortunately, excise and local state taxes still apply for all customers, but the exemption for state sales taxes will remain for medical marijuana patients. All cities and counties in California are given the opportunity to choose whether they want to allow for the sale of recreational marijuana, thus, if you're a recreational marijuana customer, do your research before venturing out to any California dispensary in 2018.
Additionally, most California cities and counties have set certain limits on the quantities of marijuana people can purchase. For example, in San Francisco, a medical marijuana patient can possess eight ounces and cultivate up to twenty-four plants, which is much more than the limits for recreational marijuana users, as mentioned in a published Cannabis Now article.
Opportunity to Obtain a Medical Marijuana Card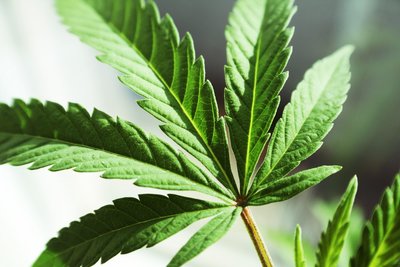 California marijuana is unique for various reasons, but especially because of its relatively lax medical marijuana law, which is classified as Proposition 215. Proposition 215 was put into place in 1996, and it allows medical patients to have access to as much medical marijuana as their medical need requires. On average, medical marijuana cards are relatively easy to obtain in California regardless of whether you have a diagnosed disease, disorder, and/or disability.
Therefore, it's possible for most people to obtain a medical marijuana card in California, and due to the state's recently enacted telehealth laws, people can get their card through a legal online doctor service, according to an Herb.co article.
Overall, the California marijuana industry has been successful ever since Proposition 215 was put into place in 1996, but due to the implementation of Proposition 64, people should prepare themselves for an abundance of sales, success, and many more customers. As mentioned in a San Diego Tribune article, John Sidline, an executive at The Cannabis Story Lab in Oregon stated that "Some forecasts peg the California market as getting close to $2 billion in 2018, and as much as $5 billion by 2020."
Stay tuned to see what California's marijuana market will look like within the coming months and how many more California residents will apply for and receive a medical marijuana card to reap the benefits available to them.
To learn about California's marijuana delivery services, check out the interesting article here.
If you're interested in finding out more about California's marijuana rules for 2018, read the informative article here.
Article by: Nicole Skrobin