Recreational Mary Jane is Now Legal in California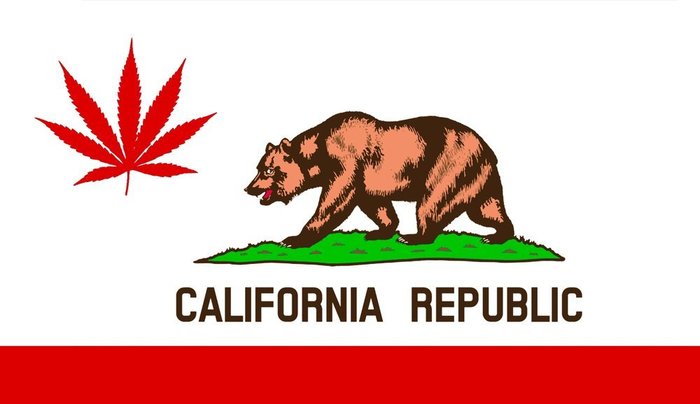 It's January 1, and recreational marijuana dispensaries can now sell marijuana in California. As of 6 o'clock this morning, adults 21 years of age and older can now legally buy weed in California. Adults can have up to one ounce of marijuana in their possession and are permitted to grow a maximum of 6 cannabis plants in their residence. People previously convicted of crimes involving marijuana may petition to have their records expunged or reduced if the crime they were convicted of would be legal under today's cannabis laws. 
The cannabis industry in California is expected to make billions this year now that marijuana is legal. A report published by Business Insider estimated that marijuana sales will be more than $3.7 billion in 2018. The state is expected to bring in more than $5 billion in 2019. Almost 40 million people live in the state, which is expected to bring more than $1 billion of refer revenue taxes annually.
The new regulations regarding marijuana are strict. All cannabis must be packaged in child-resistant containers. Dispensaries must close by 10 p.m. and there is no public marijuana smoking permitted. There is no smoking allowed within 1000 feet of schools and youth centers. Some places in the state are banning commercial sales, such as Kern County. Other communities are monitoring how other areas of the state fair now that recreational marijuana is legal.
There are now 6 states that have recreational marijuana, with California joining Alaska, Colorado, Oregon, Nevada, and Washington. Medical marijuana is legal in 29 states and Washington D.C. Marijuana is still illegal on the federal level and is classified in the same class as the fatal drugs such as cocaine and heroin.
A Company in California Makes Pot Breathalyzer
A new company says that they have invented a viable breathalyzer for detecting and measuring marijuana. The Oakland company Hound Labs created the device that can measure the amount of THC in a person's breath. The device can also double as a breathalyzer for alcohol. The device was made the company's CEO and trauma doctor Mike Lynn. 
Current practices by police to determine if a driver is under the influence are field sobriety tests and smelling pot, neither of which can determine when a driver consumed cannabis. Marijuana can be detected in a person's blood for weeks and months, eliminating blood testing as a viable option. 
Dr. Lynn's breathalyzer can measure the THC in the breath in parts per trillion, making it possible for law enforcement to give DUI's to drivers caught driving while under the influence of marijuana.
Dr. Lynn had help from UC Berkeley and UC San Francisco to scientifically confirm measurements. The breathalyzer is still in the testing phase and is waiting on a patent but is expected to be ready for sale by the second quarter of this year, and Dr. Lynn plans to sell the device to both law enforcement and marijuana users alike so that consumers can test themselves before driving.
The breathalyzers will cost between $500 and $1,000 each. Canadian-based company Cannabix Technologies is also working on a breathalyzer that can detect the use of THC within two hours and plans to have it ready later this year.