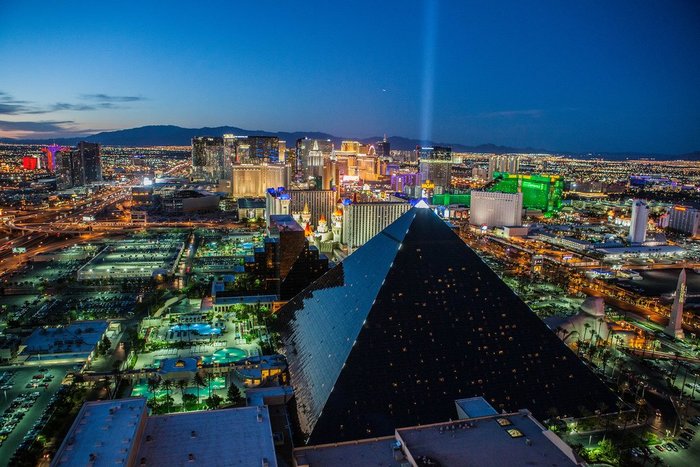 Nevada has a population of less than three (3) million, yet the city of Las Vegas sees over 40 million visitors each year, making it a key player in the budding recreational marijuana industry. The Las Vegas Visitors Authority expects tourism to continue to increase each year, positioning Nevada – specifically the Las Vegas area – as the largest recreational marijuana market in the U.S., until California has fully implemented.
This week in weed news we look at recreational marijuana in Nevada and Las Vegas. To better attribute why this is spectacular news for the weed industry, both in Nevada and elsewhere, it comes down to emerging information about cannabis use across the world. The U.N. Office on Drugs and Crime released their 2017 report, including a variety of insight into the changing cultural perceptions regarding cannabis use. Noting the widespread use and cultivation of cannabis despite decades of anti-drug policy in some places, the report continues to provide an analysis of trends in weed use across the world. As summarized by the Cannabist, US cannabis use has increased from 6.2% in 2002 to 8.3% in 2015. Over in Europe, the report states cannabis users make up roughly 6.6% of the population.
In 2016, Denver saw over 16.6 million visitors, several years following the news weed had been made legal. During the same year, there were 38.1 million visitors who traveled to Seattle, who opened recreational sales in July 2014. Over 42.9 million traveled to Las Vegas in 2016, where the resident population is outnumbered by tourists at a rate of close to one local per twenty-two visitors. In Denver, the visitor to resident population is more equally distributed at one resident per every six visitors and Seattle sees roughly ten visitors for every resident.
Pressures of scale
Put simply, the visitor to resident ratio can be used to roughly estimate how much is required of the local community to cope with tourism as a trade. This includes hospitality, casinos, food and dining, shows, you get the idea. After all, tourism is an industry worth billions – sometimes hundreds of billions – in each state. The UN report would suggest less than four (4) million visitors of the 42.9 million guests Las Vegas hosts each year want to buy cannabis while they are visiting Las Vegas – and this is a conservative estimate. Yet, state regulators estimate 63% of dispensary sales will come from visitors. Though estimates can be tricky, each year Colorado, Washington, and Oregon have only seen sales and tax revenues far exceeding expectations, breaking their own records month-after-month, year-after-year. With weed being made legal in Nevada means the most economically dominant region of the state will have to create a variety of new work opportunities. The UN Drug and Crime report also broke the news weed is the most commonly used drug on the planet. You know, something like a global demand for a product (weed) being made available in arguably the gambling & party capital of the US fits everything Las Vegas is known for.
Scaling with the Demand
Will recreational marijuana in Nevada help to lower unemployment? Denver, Portland, and Seattle all have unemployment rates less than the national average, after all. Will the demand outweigh supply while the industry adapts? In Colorado, where unemployment is the lowest in the nation, restaurant owners and other businesses have noticed an employee squeeze since marijuana was legalized. Will the same squeeze trifle casino employees, restaurant workers, and other workers in the massive tourist landscape that is Las Vegas to pivot from gambling to another game of green? Will the news of weed legalization in the Sin City cast a beacon to both domestic and international travelers, convention-goers, and visitors of all variety?
The fact is, the tourism industry in the Las Vegas area supports over 400,000 jobs in the state. In 2014, the pressure of public excitement had dispensaries with lines wrapped around the block in Colorado. In Washington, dispensaries had a very low supply for the first few months of sales because of the regulatory structure. Each state thus far has had to adjust in some way; however, every state (aside from Alaska) which has fully implemented recreational marijuana sales has a much smaller proportion of visitors to residents. With Las Vegas, you've got to find the workers in a place where visitors set all expectations. Will the industry inspire movement – as in: Will workers migrate to grow, sell, or use marijuana?
(Did you know Leafbuyer.com has a cannabis jobs board? Whether you want to work in the dispensary or behind the scenes, search cannabis jobs around the country, apply online. Check back regularly for news weed jobs and positions. Leafbuyer.com – Helping you keep green in the bank and the bong)
Of course, the program is being implemented in phases to help lessen the cost to the State government and generate tax revenues while licensing and further regulation adjustments, legal disputes are clarified. In fact, a number of grinding, clunky legal and regulatory problems still face the new recreational marijuana industry, despite the strong open. News in the weed industry points to the wording of the law passed by voters, to a court injunction, to federal gambling and hospitality regulations, and a push to keep the Governor's budget on track, including tax revenues collected from weed sales.
Despite these behind-the-scenes issues, state policymakers were able to get regulations in place allowing for dispensary locations, product manufacturers, growing facilities, and testing laboratories to be licensed to process, handle, or sell marijuana in record time. Just over half a year from the time voters supported the measure to legalize, tax, and regulate, the industry is already up and running.