A Traveler's Guide To Northwest Cannabis Culture: Portland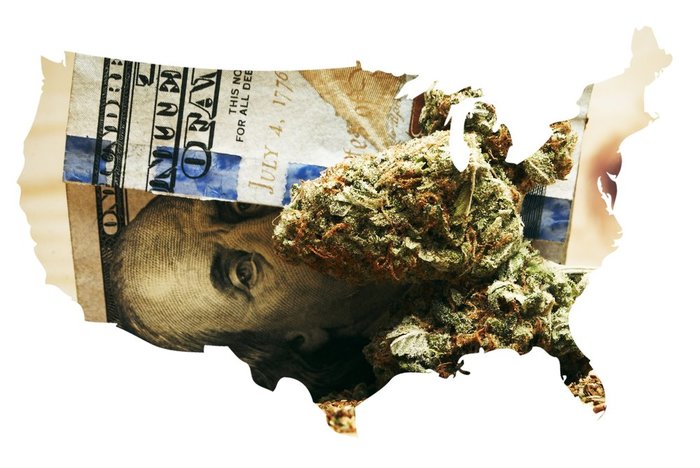 The way the recreational marijuana law is written in Oregon, smoking or vaporizing marijuana in public is not technically legal. When you buy weed from a marijuana dispensary, like buying alcohol from a liquor store, it does not make it legal to use it in public. Yet, at the same time, is enforcement for personal marijuana use a priority for police? Not really.
With this in mind, anyone visiting Portland has three options when it comes to smoking or vaporizing marijuana legally. A) You break the law. B) You buy edibles instead. C) You find a place which allows smoking and is out of public view. For many travelers, this remains an issue of supply, as finding a hotel or place to stay explicitly allowing marijuana use is typically more expensive and less common.
(Travel tip: Outside of knowing someone with private property, Airbnb is one of the easiest ways to find accommodation allowing smoking. Some even specify "420 friendly".)
Don't worry – if you end up feeling less concerned with the letter of the law, you are not the only one. In various neighborhoods, parks, and other public places around the city you can smell someone using marijuana and no one seems to mind. And the city has several pot lounges, such as NW Cannabis Market. Individuals pay a $20-lifetime membership fee which includes the entry fee for the first day but a $5 fee per day entry after.
Portland is separated into four quadrants: NW, SW, SE, NE. Of course there are other neighborhoods contained within each of these geographic areas, yet they all still capture the essence of the local community while maintaining the overall Portland city feel. In this way, marijuana dispensary brands with more than one location in separate neighborhoods often have their own different culture. In general, you can find several dispensaries in any section of the city. Buying weed or other cannabis-infused products is legally permitted between the hours of 10am and 10pm in Portland.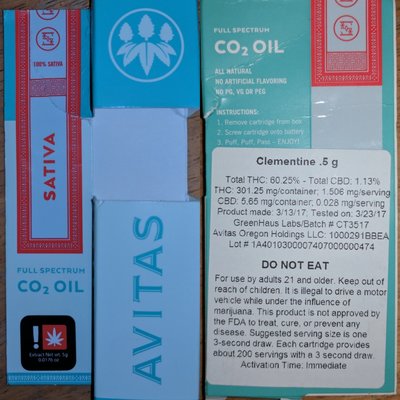 In each Portland, Vancouver, and Seattle, I had a goal to try several different marijuana products and visit, at a minimum, three different marijuana dispensaries or lounges. Whether it was a new strain, a familiar strain (for comparison sake), an innovative or delicious looking edible product, hash oil product, or capsule, the goal was to have enough diversity to be able to appreciate the differences between each city and Colorado, where I call home.
At the time, I had searched for a marijuana dispensary near me and this decision ultimately leads me to the doorstep of Serra. Located at 220 SW 1st Avenue, Portland, OR 97204, Serra is designed artistically with minimalist decor, and light-colored walls that draw the eyes to the wooden cases containing beautiful marijuana buds and other marijuana products. I went on to purchase a strain-specific (Clementine) 500mg Co2 oil cartridge produced by Avitas, a marijuana producer I based in Washington.
(Protip: vaporizer pen batteries are 100% legal to bring on a plane and across international borders. Vaporizer pens are typically a more discreet option to use marijuana if you know you do not have a specific place to use marijuana legally. As vape pen producers have seemed to standardize across the world the battery and cartridge attachment, bringing your battery with you saves you the trouble of buying a new one.)
The following afternoon, I went on a pilgrimage around NW Portland. I ended up searching for a dispensary near me that I hadn't yet been to and, more than pleasantly, ended up at Mindrite. Mindrite is a marijuana dispensary located at 1780 NW Marshall St in Portland. Enthusiasm and product knowledge converged into an individual experience as the budtender walked me through different strains and products with care and detail.
Lawmakers in Oregon have successfully passed legislation requiring dispensaries to delete all customer information unless the customer opts-in. Not only does this protect customers in the event the Trump Administration seeks to quash the marijuana industry, but it allows individuals who want to continue to be part of a point-reward system to receive their discounts and continue to accumulate points on purchases.
The budtender I had spoken with at Mindrite seemed to think this legal maneuver made sense yet expressed that there was a bit of confusion among workers during the transition to the new process. I ultimately picked up four half gram strain-specific joints. Each cost $5 and the strains included Obama Kush (indica dominant) and Northern Cheese (hybrid).
Hav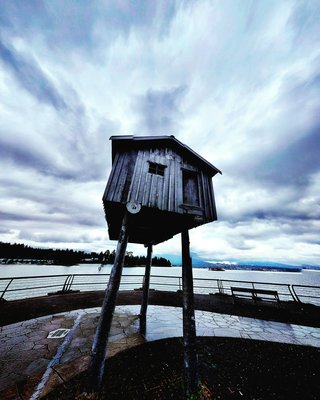 ing tried hash oil and some locally grown marijuana already, the next priority was to eat some locally made marijuana edibles. For those who haven't had much experience with edible marijuana, it is an entirely different experience than smoked or vaporized marijuana. Edible marijuana products in Oregon are limited by the state to 50 mg per package and must be split into individual doses of 5mg or less THC.
(See: Marijuana Microdosing)
During my jaunt around NW Portland, I honed in on another marijuana dispensary near me: Cannabliss & Co. Cannabliss & Co has several locations in the Portland area and I ended up at the Burnside location buying weed. Located at 2231 W Burnside St, Portland, OR 97210, I was greeted by walls of bud-filled jars and product cases after passing through reception. After asking the budtender about their personal favorites, I ended up choosing a Gron bar. Gron is a cannabis-infused chocolate producer based in Portland, Oregon. They make their products with fine, sustainable sourced chocolate and expertly grown cannabis, adding to the flavor and individual care going into each bar.
Click Here For Part 3: Vancouver, Canada