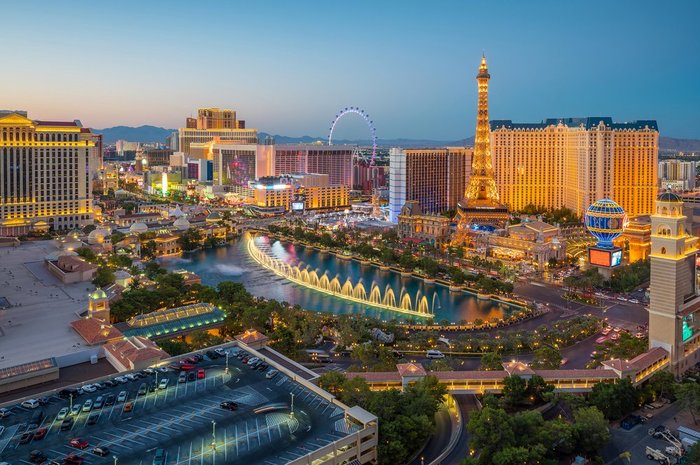 Las Vegas is a globally known place to gamble or drink, enjoy the sun, see shows or other entertainment, and go shopping. In 2016, voters added a long time illegal compliment to all the city already offers, cannabis. In so doing, the state of Nevada is expecting a windfall of state residents, workers, as well as tourists to make hundreds of millions — potentially billions — in sales revenues, generating millions in taxes for the state and local governments and creating — potentially — thousands of jobs across the state.
As the state is not expected to fully have implemented the new recreational program until sometime in 2018, dispensary revenues in Las Vegas are to expected to grasp the largest portion of resident and tourist dollars in the state, with new jobs and cannabis-related companies, events, and activities expected to grow alongside.
Las Vegas tourism has increased every year since 2009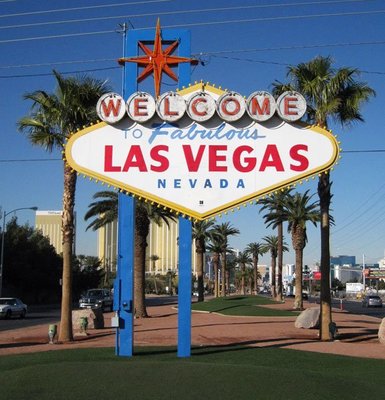 For a number of years following the recession in the late 2000s, Las Vegas had struggled to achieve the same levels of tourism as before the world economic meltdown. As tourism is currently the driver of nearly 400,000 jobs in Southern Nevada, the area has built an enormous portion of the state and local economy around people coming, staying, and going. Luckily, not only did tourism to Las Vegas increase to record-breaking levels, a trend continuing each year since 2014. In 2016, Las Vegas saw an estimated 42.9 million visitors, up over 18% from the 2009 low of 36.4 million visitors. In 2016, an aggregate of consumer spending has shown an increase of 16.3% Additionally, this growth is expected to continue in 2017 and beyond, furthering the expectation Las Vegas Dispensaries will be revenue-generating machines.
Purchasing is increasing outside of casinos as well
In measures of economic output, looking where consumer spending is happening helps the full view of tourism's impact on the local economy. For Las Vegas, purchasing can come from a variety of places, but for simplicity sake, we will narrow our focus on two economic drivers in the region: gambling and non-gambling.
In 2016, over 150 casinos earning more than one million in revenue each year reported increases in revenue of 2.5%, elevating the total casino revenue value to $22.9 billion. The number of conventions, expos, and other trade shows has similarly increased year over year, carrying $7.4 billion in total economic impacts. This would include $2.3 billion in wages and over 50,000 jobs. As convention-goers have steadily increased as a percentage of the wider tourism and hospitality industry, an emerging trend with the potential to positively affect the revenue of Las Vegas dispensaries come recreational sales has emerged: Convention-goers are often more keen to spend money on non-gaming leisure activities.
International travelers spend more
And it's not just convention-goers. International travelers also go to shows, eat at restaurants, go shopping, etc. . . Although the strength of the US dollar has increased in the last five years, making international travel drop a bit, international visitors do spend a much larger amount of money than the typical domestic traveler; they made up just under 1/3rd of total non-gaming spending in 2015 – a total value of $7.1 billion. Per year, it is estimated international travelers make up around seven (7) million visitors each year, making up only 17% of the total haul of tourists Las Vegas had seen in 2016.
Dispensaries hit the jackpot
Las Vegas dispensaries expect revenues to begin pouring in once recreational sales start. With tourists and out-of-towners driving a massive $100 billion travel industry in Las Vegas, dispensary owners, investors, and excited local tokers are carefully examining the landscape. As Las Vegas gets more visitors per year than the current population of California, on top of the 2.8 million residents living and working in the state, the best possible outcome is the birth of an industry worth hundreds of millions. This potential could lead to exciting developments in the near future such as cheaper weed, fancier locations, excellent deals or specials, jaw-dropping new products, advancements in strain genetics and potency.
It is, at this time, difficult to estimate the total number of visitors who will consume marijuana legally while in Las Vegas. Flight data compiled by the Las Vegas Visitors Authority shows in shows over 30% of visitors from out of state are from places where marijuana has been legalized, with California ranking highest on the list. Of course, this does not incorporate people who (a) smoke and who do not live where it is legal (b) not all people who live in places where it is legal use marijuana or (c) drive or take a train as opposed to flying. Additionally, Canada (where legalization is pending in 2018), the EU, and Mexico are the largest international markets flying into to Vegas.
At an average price of $30 a 1/8th, assuming 20% (8.4 million) of yearly visitors make purchases, dispensaries in the Las Vegas area will see revenues of $252 million in addition to any sales revenue from purchases made by local residents.