Built-in Billions: Los Angeles Weed Revenues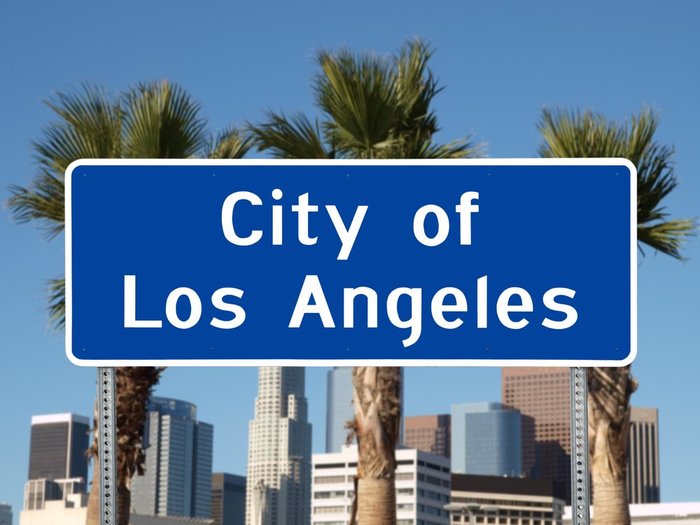 Los Angeles County is the home of over ten (10) million residents. Each year, the city is visited by over 45.5 million guests and the diversity of the population and history of film and entertainment gives the city a unique energy. Always going, always on, the sprawling metropolis has the unique potential to become the world's cannabis capital, with projections of weed revenues in Los Angeles show nothing but rapid growth potential.
At its height, basic cable didn't see growth this rapid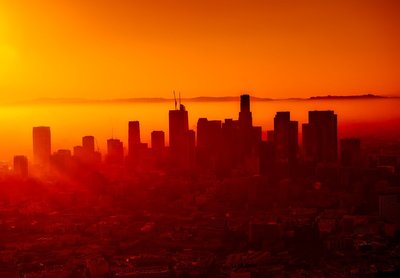 The North American marijuana industry as a whole is expected to more than triple in value from $6.9 billion in 2016 to over $22 billion in 2021, somewhat complicating revenue projections for weed in Los Angeles. As Canada, Nevada, Massachusetts, Maine, Vermont, California, Florida, and a good number of other medical marijuana states are expected to fully implement recreational or medical programs at some point in 2018, the true value or potential remains to be seen.
According to ArcView Market Research, the annual rate the marijuana industry is expected to grow, by 2021, will exceed the rate basic cable or home video (such as Blockbuster) at their highest growth point after reaching a $5 billion dollar value. As a whole, the industry is expected to have a compound annual growth rate (CAGR) of 26% over five years, meaning the industry will increase in size by 26% on average for the next five (5) years. That is just massive.
In California, as part of a region including Washington, Oregon, and Nevada is largely soaked in recreational laws. As the Northeastern states gear up for recreational sales, with Florida being the golden egg of potential growth, each of these states, cities, and towns will have their own compound rate of growth almost unaffected by neighboring retail sales.
In California, it has been reported the weed industry will see a compound rate of growth from 2017 to 2021 of 18.5%, bringing the total value of the state's cannabis industry to $6.5 billion in 2021 from $2.76 billion in 2016. What does this mean for Los Angeles, where over 25% of the total population of California lives? Will this affect tourism in the city, an industry accounting for roughly 17% of annual visitors who come to California and nearly 500,000 jobs in L.A. alone?
A green reformation
California has a long history with marijuana. They were the first state to legalize medical marijuana, and they were among the first ten (10) states to legalize the plant recreationally. The huge growth potentials for weed revenues in Los Angeles are projections of public want for two things: reformed drug laws which are logical, equally applied and potential social/ health/ tax benefits to public welfare all while ACTUALLY eroding the illegal marketplace.
Marijuana legalization was a schism of local opinion, and now public support almost doubles the US president's approval ratings. As support has people energized, the passage of legalization has many individuals in LA and beyond ecstatic about the years to come. Not only is the public in support, the state law which legalized recreational sales makes tens of millions worth of annual tax dedications, showing just how confident the state is in marijuana sales.
Additionally, L.A. passed Measure M in early March, creating an additional tax requirement for businesses operating locally, which could further bolster total revenues – again propping up the industry as a tax generation machine. Yet, projecting Los Angeles weed revenues is increasingly a tricky thing. In 2016, it was estimated by Arcview Research California medical consumers spent $1.8 billion on cannabis and cannabis products.
In Los Angeles, the L.A. times reported there are an estimated 1500 legal or illegal weed dispensaries within the county. That is nearly 500 more dispensaries operating than in Colorado total. Forbes, in December 2016, projected Los Angeles had revenues from weed at an estimated $1 billion value in total sales.
More People, More Visitors, More Dispensaries
Los Angeles has more people, visitors, and medical dispensaries (legal or illegal) than any other state operating in the marijuana industry. The combination of high public support, large populations, and ease of access, once recreational sales began, are expected to accelerate total sales as consumers transition from friends with phones to storefronts with several choices, including infused-products, topicals, and concentrates typically less common to the illicit market. The current projection for weed revenues in Los Angeles, given the combined annual growth rate of 18.5% for California, make the industry valued at over at $2.3 billion in annual sales by 2021.
Under Prop 64, the voter-backed legalization measure, all sales are taxed at 15%. At this rate, potentially add $345 million of tax revenue to the state and local governments. As Measure M was passed by Los Angeles Voters in March, Los Angeles would additionally generate millions for the city. Under Measure M, $100 in taxes must be paid for every $1000 in recreational sales, reduced to $50 per $1000 for medical, $20 per $1000 for manufacture or processing, and $10 per $1000 for delivery or transport.
As our total revenue projection for Los Angeles weed is based on total sales, the city has the potential to see additional tax revenues from sales between $115 and $230 million.
With the potential of $2.3 billion in sales and near half billion in tax revenues in the next five years alone, it's not surprising L.A. is claiming the cannabis world capital.
Do you agree?