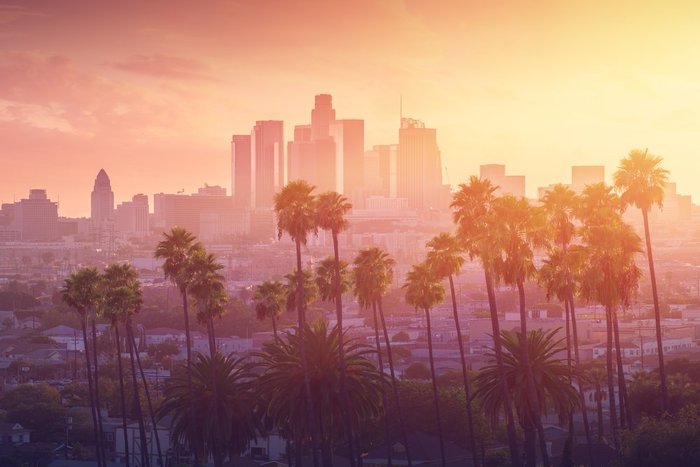 California is a summery oasis nearly all year long. But as school gets out, the state floods with out of towners looking to make the best of their vacations–filled with beaches, urban adventure, In-N-Out, and a little weed on the side. Newcomers and locals alike can find some of the best deals as dispensaries throughout California prepare for the tourist storm–offering high-quality summer coupons at incredible prices. Enjoy the sunshine while taking advantage of some of the best cannabis specials in the state.
Los Angeles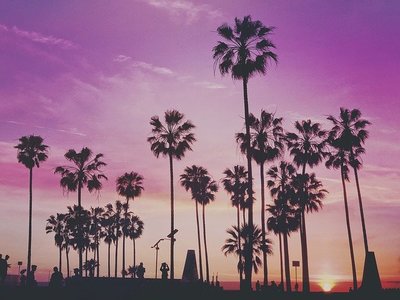 LA is a shiny, glamorous piece of California that represents glitz and talent and fame. Nearly as popular as Hollywood is the weed culture. Many dispensaries in the area are gearing up for summer, and presenting their favorite deals to their best customers–new and old, dressed up
or down, struggling actors and established business persons alike. Celebrate summer the LA way–with the best dispensary finds, made to sizzle.
Fast & Friendly: Fast & Friendly is a medical marijuana delivery service that brings convenience to medical consumers. Not only is the edibles menu extensive, the collective is also bringing the heat for summer deals. Look toward the $1 delivery fee, and an amazing first timer deal: just say "Leafbuyer" when ordering (online), and you will receive $20 worth of flower, drinks, edibles, or pre-rolls with a $65 purchase.
Divine Wellness: This store wears many hats. Since opening in 2005, Divine Wellness has been a longstanding wealth for those seeking weed. It operates as a collective, dispensary, and medical marijuana supplier. In terms of summer deals, check out their first-time shopper special, where newbies can get 40% off if they bring in a printed Leafbuyer coupon. For an extra perk, check out their recent special—a drink of their famed Horchata Dabchelada–which is a lovely compliment to a steamy California summer day.
Reseda Discount Caregivers: This convenience store-style collective is all about serving up the best prices for all kinds of weed needs. Besides their free-with-purchase edible deals and Monday, Wednesday, Saturday discounts, look to Reseda Discount Caregivers' "Free Food Friday" coupon, which can't be beat. . . especially in summer heat.
SoCal Co-op: SoCal Co-op is the top summer choice in LA. They offer high-quality marijuana at low costs, boasting smooth deals. For example, first-time customers are able to cash in on a 100% free 1/8 ounce, and regulars can always check out their 25% off wax special. The Leafbuyer coupons rotate, so be sure to check for up-to-date discounts as summer
Continues.
San Francisco
Free love goes hand-in-hand with affordable marijuana. Light up in the sunshine at local dispensaries that offer the best of the best in a city known for peace, prosperity, and the original 420-loving hippies. Local dispensaries are looking to keep the trends up, by giving medical consumers incentives to both walk through their doors and also keep coming back. San Fran brings pot culture to California full-force, and gives reasons to keep it around all summer long.

Barbary Coast Collective: This modern-day marijuana speakeasy makes medical shopping exciting and fun. Cool down this summer with themed edibles and heat up with a pre-rolled joint, complimentary to new customers. This collective is a non-profit that leaves medical consumers craving more. Even better, their rotating specials often include items off of their edibles menu–which goes as far to include gluten-free, vegan, and sugar-free options.
Purple Star MD: This medical delivery service is a jewel of the Mission District. This summer, stop in to indulge in some of California's finest. Purple Star has several sizzling deals to compliment a San Francisco day, like their mix and match BOGO offer or $25 1/8 special for rotating strains. To place an order, register with Purple Star, surf the menu on their website, or call (415) 550-1515. Celebrate the summer solstice with a business whose mission is to heal.

The Cookie Co. 45: As far as collectives go, The Cookie Co. 415 is a community staple within the medical cannabis industry. Money saving is a priority (when they're not winning Cannabis Cup competitions with their original strains and menu items), and they offer green solutions to summer heat for reasonable prices. Though many of their coupons are edible-heavy, another option is their first-time medical consumer deal: newbies can swing in and grab 4 grams of top-shelf weed for $60, a free pre-rolled joint, and $5 off shatter. And if the San Francisco heat is just unbearable, The Cookie Co. delivers, free of charge.
Take it all in: the lovely beaches, summer tourism, and mind-altering highs. California is the ideal place to be during the hot months, especially with local dispensaries putting out deals regularly. Smoke a bowl, drink an infused soda, or share some wax–either way, enjoy the best deals that California dispensaries have to offer this summer.