Best Summer Dispensary Deals in Oregon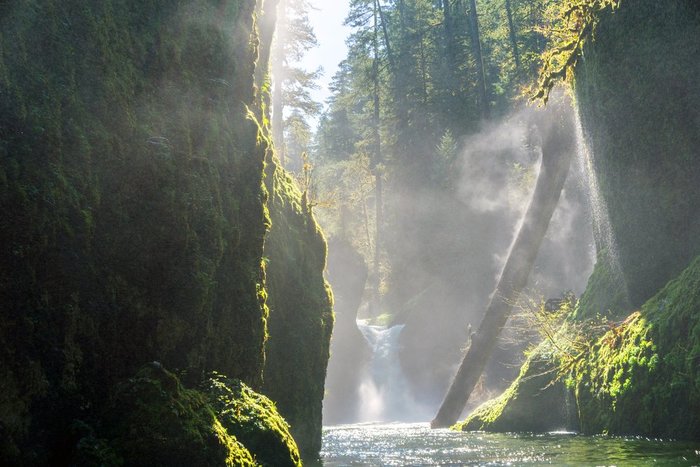 Oregon is a wonderful place to spend the summer months. There's a balance of urban life and natural adventure, making it a unique and pleasant stop in the Pacific Northwest. Possibly even better, though, is the legalized cannabis. As the sun shines and visitors flood to Oregon, take note of the dispensaries making preparations – creating deals and coupons and specials, perfect for a hazy day in the city or a highly recommended hike in the mountains. Light up with these featured dispensary deals in Oregon.
Portland, Oregon
Thankfully for anyone near the city, Portland specializes in craft breweries and weed dispensaries. Between microbrews and urban eateries, look toward those green buildings for a delicious, all-natural treat.
As the clouds part to reveal a long-anticipated sun, local marijuana businesses are also revealing their brightest, best-kept secrets: cannabis specials. Summertime means feeling fine, with the best weed and cannabis deals the city has to offer.
t's sleek, modern, and makes any summer day a breeze; it's Madrone Cannabis Club. For the next few months they'll be offering seasonal specials (as seen on Leafbuyer). For now, check out their most up-to-date coupon favorites, including a THC oil mix-and-match and 1/8th specials. Madrone also has accounts on Facebook, Twitter, Snapchat (@madronefarms), Instagram, and Tumblr—so make sure to stay in touch.
Tru Cannabis is sleek, modern, and affordable, and open to both medical and recreational marijuana users. As the sun shines, Tru is open for business, looking to sweeten the summer offers and provide a refuge in Oregon's largest city. Not only does Leafbuyer feature several coupons like $5 joints and $99 ounces and $20 1/8th ounces–but every day Tru also hosts a happy hour special from 9-11 a.m., which usually means 10% off all purchases.
Sweet Leaf Illusion's deals make them one of the cheapest sources of weed in Portland, with stunts like 10% off of everything from 9 a.m. to noon every single day, a veteran's discount, a point system (spend this summer hitting 100 points for an extra tantalizing steal), and rotating coupons that give discounts on everything from shatter to edibles. Forego ice cream for a more green dessert; check them and their Bud Board out, and experience for yourself what makes this dispensary so sweet.
For an array of flower options, The New Amsterdam is in bloom, just in time for summer. Look for their seasonal array of discounts, like early bird special discounts and daily price reductions on rotating strains. Somehow it gets better; Amsterdam includes a heck of a deal with their "Flower Hour" every night from 8 to 10 p.m., making the best of the season.
Bend, Oregon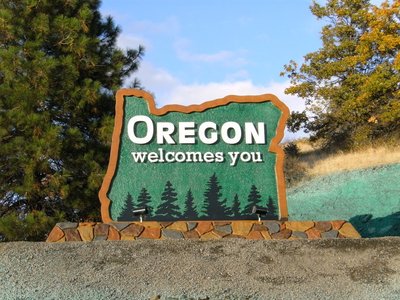 Bend, Oregon is a place where the mystic meets the magic, and, by magic, we mean the mind-blowing weed found all over town. With summer specials, Bend Oregon dispensaries have go-to options for both medical and recreational needs. The culture boasts farm-to-table aesthetics, locally sourced products, and good-natured businesses with consumers in mind. It's summer, and time to indulge in Bend, Oregon's best marijuana deals.
Established in 2010, The Herb Center is the oldest dispensary in the central region of Oregon. They have a full flower menu, featuring over 160 varieties of bud strains in production and more than 70 that are shelved daily. With their organic vibes, they make the perfect fit for a summer spree in Bend – they also have deals and specials, as seen on their website.
Open from 9 a.m. to 10 p.m. daily, Plantae is the largest dispensary in the city. Their local weed (which contributes to their farm-to-table aesthetic), gives them a true Oregon-in-the-summer vibe. They are preparing to unleash many of their best deals as the warmer weather reveals itself, including a 10% off birthday special, Tuesday senior citizen deals, veteran daily discounts, and a rewards program that bumps 10% off of anything in the store.
Bloom Well in Bend has a wide selection of marijuana with appetizing daily promotion, making it a must-see on any summer day. There's Munchy Monday, Topical Tuesday, Wax Wednesday, Thirsty Thursday, Freaky Fast Friday, Super Saturday, and CO2 Sunday, with different perks for stopping in, saying hi, and enjoying some of the best the city has to offer.
Whether you're enjoying the natural landscape of the Oregon coast or trying to keep Portland weird, the state has some of the best weed to offer. Thankfully, local businesses are just as focused on affordability as they are innovation; they have managed to kick off the season with creative picks at prices that everyone can enjoy. This summer, stop by and check out the variety of deals perfect for any day–sunny, cloudy, or maybe a little wet – in the Pacific Northwest.