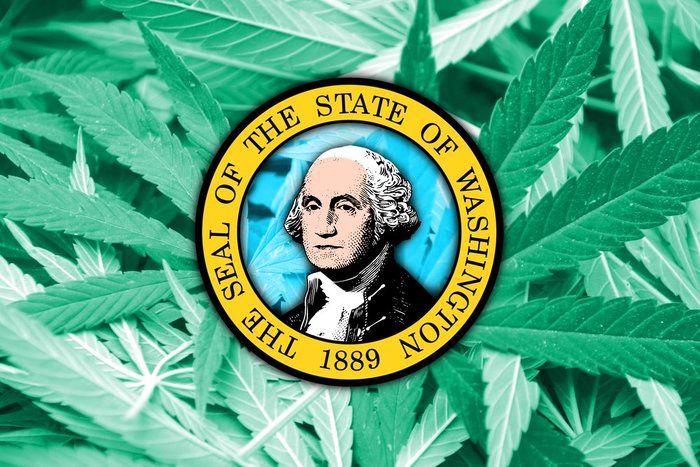 Back in November of 2012, the Washington Initiative 502 (AKA 1-502), covering "marijuana reform", appeared on the general ballot and passed by a margin of roughly 56 to 44 percent.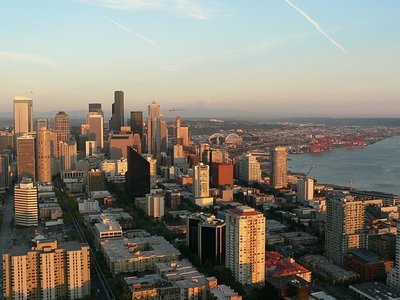 Since the use of medical marijuana became legalized, medical patients throughout the state of Washington have been able to seek out relief for a myriad of ailments and disorders without having to rely on the use of pharmaceuticals. With the long list of serious side-effects and complications, many medical patients prefer cannabis over the use of prescribed medications.
There are multiple places to get medical marijuana in Seattle, but the following five dispensaries are paving the way in the cannabis industry and are definite must-visits for those looking for medical marijuana.
With friendly staff, a wealth of knowledge, great selections, and excellent customer service, the following five dispensaries come highly recommended as the best places to get medical marijuana in Seattle.
---
World of Weed – Tacoma, WA
Recently ranked as the number one pot shop in the state of Washington, World of Weed is one of the best places for those wondering where to get medical marijuana in Seattle.
This dispensary has every type of cannabis consumable you can think of, from flower to concentrates to edibles. The staff is friendly, armed with a wealth of knowledge, and they are able to recommend the right strains for your preferences and needs.
As an added bonus, World of Weed also has several deals going on each day and routinely has their product vendors come in to chat with their customers and talk about their latest products. If you're trying to figure out the best options for where to get medical marijuana in Seattle, World of Weed should be at the top of your list.
Check out their website here, and give their great blog articles a read!
---
The Gallery – Tacoma, Puyallup, and Spanaway
Considered to be one of the finest retailers of marijuana, The Gallery is one of the best places for patients wondering where to get medical marijuana in Seattle.
They have everything from beautiful glassware to a carefully curated selection of premium flower, concentrates, edibles, and topicals. Their store has a gorgeous interior with stunning artwork, combining the beauty of art and marijuana in one place.
More than just a store, The Gallery offers an upscale cannabis experience. They offer the finest products for those with high-end tastes and palettes, bringing together the best of both the art and cannabis worlds in a perfectly seamless way.
If you're looking for a place to get medical marijuana in Seattle that has a refined, classy feel to it, The Gallery is the place to go
---
Clear Choice Cannabis – Tacoma
Clear Choice Cannabis has earned a reputation as being one of the most customer-oriented, knowledgeable, experienced, and reliable marijuana providers. If you're scouring the internet for where to get medical marijuana in Seattle, this definitely makes the list as one of the best places to go.
They offer a vast selection of cannabis strains, including those high in CBD, which makes it a top choice for medical marijuana patients. Combine their great products of locally grown, pre-tested, clean, and highly effective flowers, oils, extracts, derivatives, topics, and edibles with their exquisite "one of a kind" designer glass pieces, and you've got a one-stop shop for all of your marijuana needs.
They feature new glass pieces every week, and walking into their store is a unique, breath-taking experience all on its own. Each piece of glass is hand-selected, and no two are exactly the same.
They always put their customers first and can offer top-notch advice on which cannabis strains would best fit your needs and tastes. Plus, they have some of the most affordable prices around, with hard-to-beat deals on both cannabis products and glass.
---
Ganja Goddess – Seattle
Wondering where to get medical marijuana in Seattle? Ganja Goddess is high up on the list as one of downtown Seattle's best high-end marijuana retailers.
Ganja Goddess, open to individuals 21 and over, is known to have more marijuana strains, edibles, and concentrates than any other shop in the area. They also have unbeatable customer service and highly experienced and knowledgeable staff who are ready and happy to help you find the right marijuana strains to best suit your medical needs.
They are on a mission to educate people about cannabis and its many uses and benefits. Also, they will patiently and happily answer any questions you may have. If they don't know a certain answer, they will be the first to admit they don't know and will find someone who does. Customers keep coming back for more, and some even sit through hours of slow traffic just to visit this Ganja Goddess. Regulars are greeted by name, and the atmosphere gives customers a sense of familiarity – like visiting old friends.
---
Green Leaf Care Collective – Seattle
Wondering where to get medical marijuana in Seattle? Green Leaf Care Collective was designed specifically with you in mind!
With its wide selection of cannabis strains and knowledgeable staff, this is one of the best Seattle dispensaries for those in need of medical marijuana. They have a large, open shop with plenty of room to walk around and look at all of the beautiful product in their display cases. Their staff is always ready to answer any questions you may have or to simply give some great recommendations.
Make sure to check out their website when you go, because they have Daily Deals you're definitely not going to want to miss!
Article By: Alexia P. Bullard