Unique Dispensaries In Seattle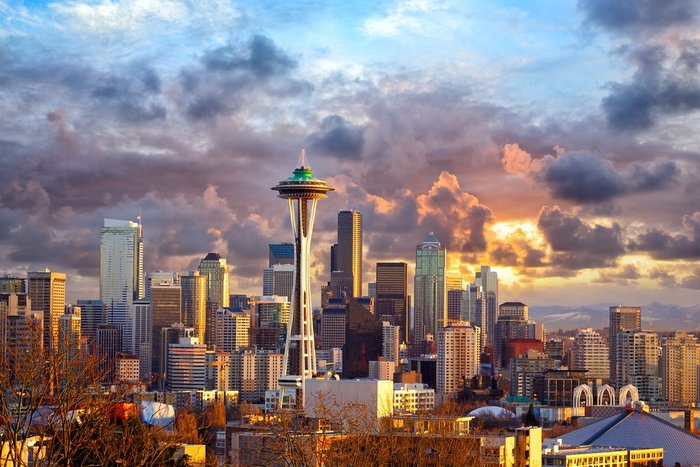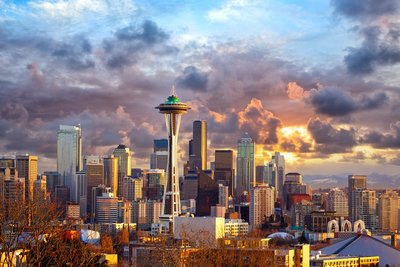 Seattle is full of outstanding recreational marijuana dispensaries, and it seems like more are popping up every other week. Each dispensary has its own vibe, its own backstory, and its own selection of cannabis products to browse through and try. Visitors to the Pacific Northwest metropolis may not have time to check out all of the city's pot shops, but the following are among Seattle's most unique dispensaries:
Greenside Recreational has the claim to fame of being the closest recreational marijuana dispensary to the SeaTac International Airport. Located in Des Moines, just four miles south of SeaTac, Greenside Recreational is a popular place for visitors to Washington State who can't wait for their first dispensary experience.
The shop opened in October 2014 with a ribbon cutting ceremony and celebration including Des Moines Mayor Dave Kaplan. Visitors landing in the Seattle area from all over the world can easily find Greenside Recreational from the Leafbuyer app, website, and, of course, Google.
LThe short journey to Des Moines is worth it because of Greenside Recreational's impressive selection of marijuana flower strains, infused edibles, concentrates and other imaginative I-502 recreational cannabis treats.
Everyone remembers their first time at the legal weed shop, and owners Seth Simpson and David Ahl do everything they can to ensure no one leaves disappointed. Many of the most popular products in the major Seattle dispensaries can be purchased at Greenside, such as Zoots candies, Phat Panda buds, and Pearl extracts.
The store has a simple layout with flat screen televisions displaying the menu and several glass cases holding the cannabis products. It's a pretty low-key atmosphere for chatting it up with a budtender and getting up to speed on the world of legal marijuana.
Residents of northern Seattle flock to Greenside Recreational's Lake City location just past 98th Street. There is a cluster of dispensaries in this area, which includes Greenworks, Herb(n) Elements, and LUX Pot Shop.
Diego Pellicer
If you're talking about unique weed dispensaries in Seattle, the conversation has to include Diego Pellicer. It was named one of Seattle's Top Ten Most Eye-Catching Dispensaries due to its elegant layout and upscale vibe.
Diego Pellicer has beautiful floral arrangements and columns. The cannabis products are in glass cases resembling a high-end jewelry store. The outside of the dispensary is groomed perfectly as well, with palm trees on either side and an entryway that makes one almost feel like they're entering a palace in ancient Rome.
Upon walking in, the visitor is greeted with a bronze-colored statue that could be found in the lobby of a five-star hotel.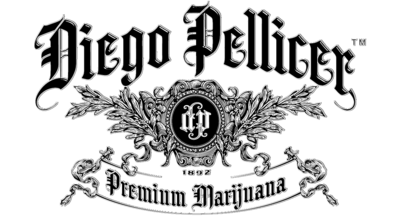 BuzzFeed called Diego Pellicer "The Most Luxurious Weed Store in the US." The store's co-owner Alejandro Canto is still in his mid-20s, but he has managed to amass quite an inventory of high-end cannabis products in his giant 3,300 square-foot pot shop. One of the store's most notorious offerings is a cigar wrapped in pot leaves that contain 28 grams of bud and 7 grams of oil, which goes for an astounding $3,600.
While Diego Pellicer caters itself to the movers and the shakers of the world (the store itself was conceived by a Microsoft manager named Jamen Shively), its prices make it accessible for anyone in the South Seattle area. Searching through the menu, one can find plenty of options at all different price points, including a wide selection of pre-weighed grams for well under $10.
Fans of the Seattle Mariners, Seahawks, or Sounders frequently visit Diego Pellicer before or after a big game at nearby Safeco Field or Century Link Stadium. It's also conveniently located for clubbers on their way to one of the swanky SoDo (south of downtown) night clubs.
Seattle was the first city to host a Diego Pellicer cannabis dispensary, and the company has since opened a marijuana dispensary in Denver, Colorado. Douglas Anderson, the senior vice president of strategy and vision of the Diego Pellicer Worldwide public company, has stated intentions of expanding anywhere that recreational marijuana is sold.
Hashtag
Seattle's Fremont and Wallingford areas are a special place. Lake Union separates the two neighborhoods from the heart of Seattle, and you'd never know you were less than a few miles away from the bustling downtown of a major city. Fremont and Wallingford are "chill" areas with an artsy vibe and great restaurants, and the great Hashtag cannabis dispensary in Seattle is an easy destination if you need some greens while you're there.
What stands out most about Hashtag is its location on Stone(r) Way, just a few blocks away from the water and close to the awesome Gas Works Park. The dispensary has some colorful murals of sea creatures on its outside, and plenty of flower from growers like Heavenly Buds, Doctor & Crook and Western Cultured inside. Unlike other neighborhoods in Seattle, marijuana dispensaries are few in this neighborhood.
Visitors to Hashtag can spend a lazy day roaming around the boutique shops and restaurants in Fremont, watching the sun set at Gas Works Park or biking on a trail along the water. There's also a gourmet coffee shop called Stone Way Cafe two doors down from Hashtag that is perfect for grabbing some caffeinated beverages and delicious organic food (the coffee shop is also under the same ownership as the dispensary). What's not to love?