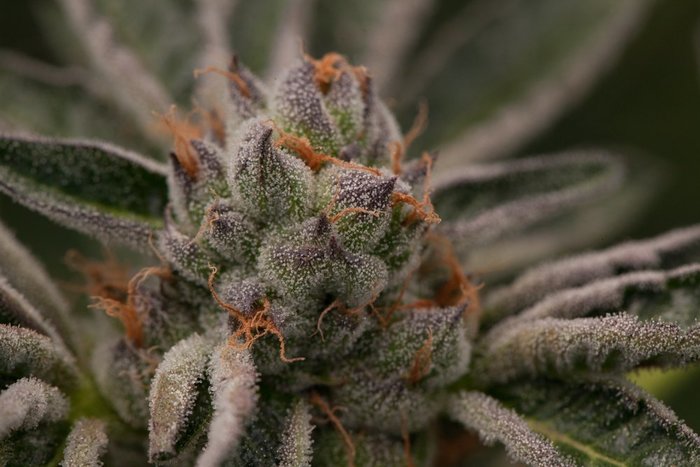 Spring is in the air and you can feel it positively everywhere. From the days getting longer to the sun shining brighter, and, if you have allergies, to the pollen in your nose as well. Whether you love or hate this time of the year, there's still no better way to bring in the spring season than by smoking some dank weed.
But not just any ol' weed will do! All the seasoned stoners out there need a strain to suit the season, which is why Leafbuyer made this list of six spring weed strains for every occasion. You can smoke these strains on 4/20, before a church sermon on Easter, or just while you're out in nature, soaking up the springtime sun.
Not only will these strains put a spring in your step, they also might help you feel more in tune with the changing seasons. So, read up and decide which spring weed strain is best for your schedule. Or, even better, go and visit your local dispensary to see if you can try all six of these springtime strains! It's hard to regret buying a ton of really great weed after all, especially when the weed in question was hand-picked for the season. Without further ado, here's Leafbuyer's top six strains for spring.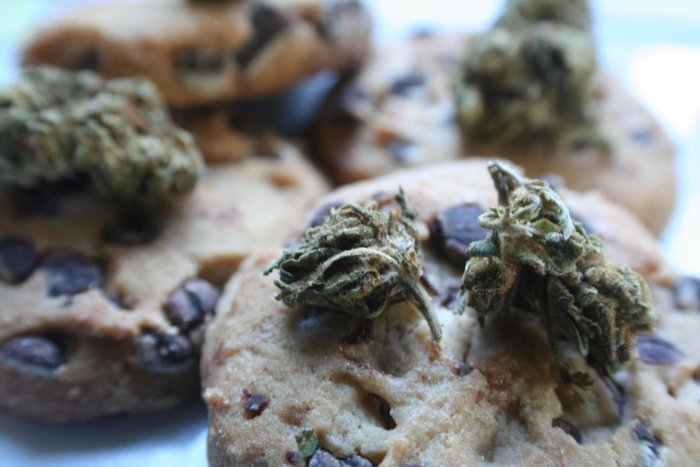 Chocolope is the first spring weed strain on our list, mostly because it sounds like a combination of the words 'chocolate' and 'jackalope.' Most people know what chocolate is (I hope), but for those of you who've never heard of a jackalope, you're in for a real treat! The jackalope is a mythical creature with the body of a jackrabbit and the antlers of an antelope (Google it if you don't believe me).
Chocolope is the perfect springtime weed strain, not only for its homage to chocolate but also for creating the best stoner Easter Bunny icon out there. Consumers report this sativa strain as both euphoric and uplifting. In other words, great for just about any springtime activity. Chocolope's flavors are chocolaty (obviously), fruity, and with just a hint of coffee. Some people even claim that if you smoke this strain before your Easter egg hunt, you're guaranteed to see a jackalope. Better hit up your local dispensary and find out for sure!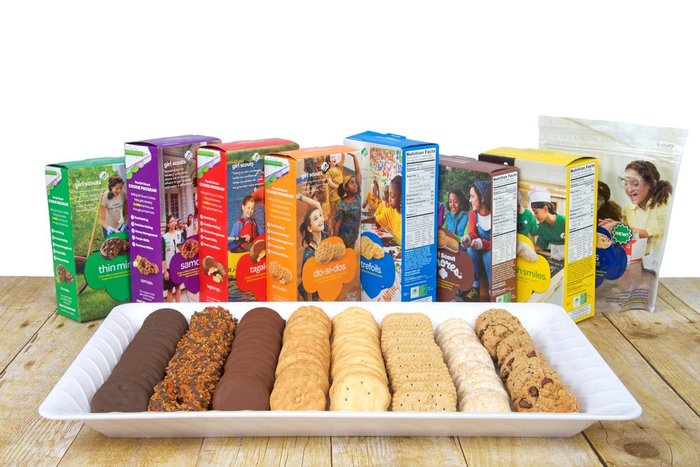 Girl Scouts may stop selling their cookies in April, but we all know there's another Girl Scout Cookies that'll last the whole spring. That's right, the classic Girl Scout Cookies strain is perfect for springtime! It may not replace thin mints, but it sure comes close! And, unlike actual Girl Scout cookies, the weed version of GSC is available after April. Even better, this indica hybrid strain packs a whopping THC content of 24 percent with CBD clocking in just below 1 percent.
So, if you're looking for a strong springtime high with effects consumers report as energizing, cerebral, and physically relaxing, look no further than Girl Scout Cookies. This strain is perfect for binging early-spring Girl Scout cookies and, later, missing Girl Scout cookies. Just don't forget that you can always make improved (i.e. edible) cookies yourself with Leafbuyer's cannabis-infused cookie recipes! You don't need Girl Scouts for all your cookies when you can be your own Girl Scout in the kitchen. For extra special springtime edibles, use GSC cannabutter.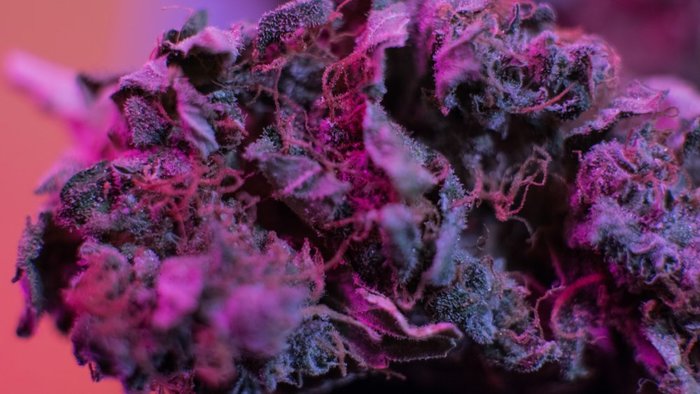 Springtime gives us a lot to be thankful for: sunlight after lots of rain, the chance to break out the warm weather wardrobe, and, of course, an opportunity to smoke God's Gift. While you can enjoy this amazing Indica strain any time of the year, it's extra special for spring smokers. After all, its sweet, earthy, and distinctively grape-flavored smoke is a perfect match for any springtime smoke session.
Add the reported effects of happy and energized relaxation and you have a fantastic spring weed strain for chilling. From high college students lounging on beaches during spring break to grandmas relaxing in their gardens, everyone can benefit from a little God's Gift. If anything, this strain helps you to appreciate just how amazing nature is in the spring. And maybe God's Gift isn't just a weed strain – maybe it's also the beauty of the great outdoors after a long winter (especially while high on God's Gift)!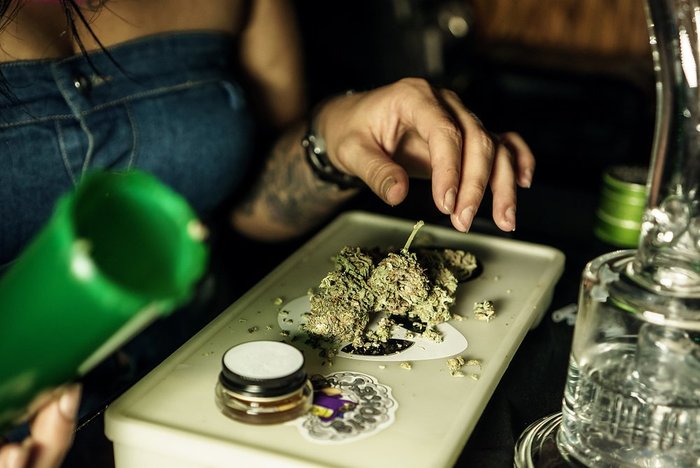 Nothing screams springtime quite like Jesus – Jesus OG, that is! With this strain, you don't need to choose between celebrating your lord and savior and getting really super-duper high. This sativa hybrid strain tastes lemony and fruity with noticeable notes of diesel. Consumers of Jesus OG report feeling focused, calm, and relaxed. You may be able to appreciate Jesus OG and Jesus at the same time, but that doesn't mean your pastor/grandmother/spouse will be as enthused. Either way, Jesus OG is one of the best spring weed strains!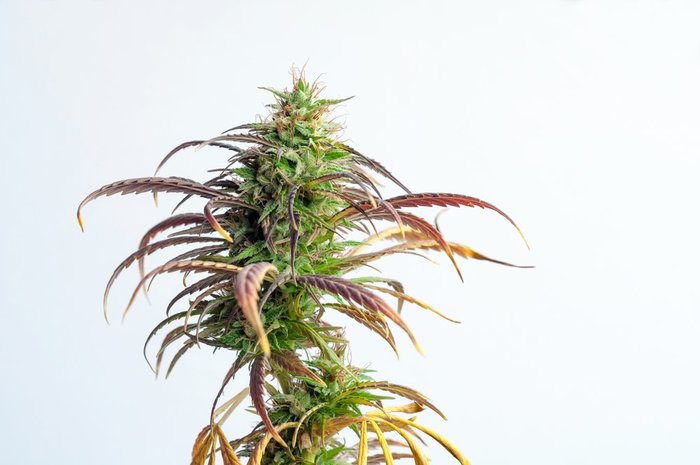 Lamb's Breath is a popular sativa strain with a name that can only make one think of newborn lambs. If you're from a rural area or have driven through the countryside during spring, you've probably seen the tiny, fluffy, and utterly adorable baby sheep bouncing around in green fields. Smoke Lamb's Breath and you'll feel as springy as a lamb, especially with the strains reported effects of inducing happiness, creativity, and a general sense of being uplifted. Just like a lamb born in spring, you can be carefree and happy with a little Lamb's Breath in your life. The flavors are piney, fruity, and sour and the THC content rounds out to about 14 percent. Pair Lamb's Breath with any or your favorite springtime activities, especially outdoorsy ones like hiking, gardening, or frolicking with newborn lambs. Disclaimer: do not get high and frolic with another person's livestock, at least not without the owner's consent!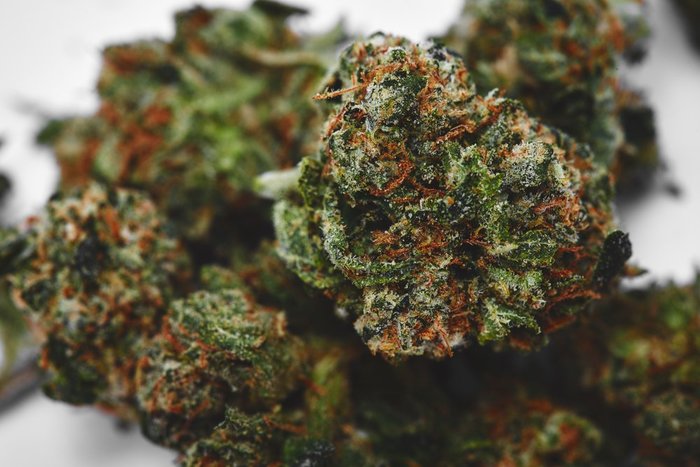 Springtime is beautiful, but it's hard not to miss winter (unless, of course, you hate winter). Either way, Snowcap is a great spring weed strain to remind you of the last snowcapped mountains of winter as they melt into spring. Consumers report that this sativa hybrid strain induces a noticeable sense of euphoria and creativity. The taste is described as chemically, woodsy, and citrusy. With a THC percentage just below 15, Snowcap is good for anyone looking for a mellow but noticeable high. Smoke Snowcap before starting your spring cleaning for a fun and relaxing twist on an otherwise thankless chore. However you choose to enjoy this strain, you're bound to feel good doing it. You won't regret mixing up your end-of-winter routine with a little Snowcap, so check out your local dispensary or look online to see where you can get your hands on this strain for spring.
For the best marijuana deals on your favorite strains, head to the Leafbuyer deals page!