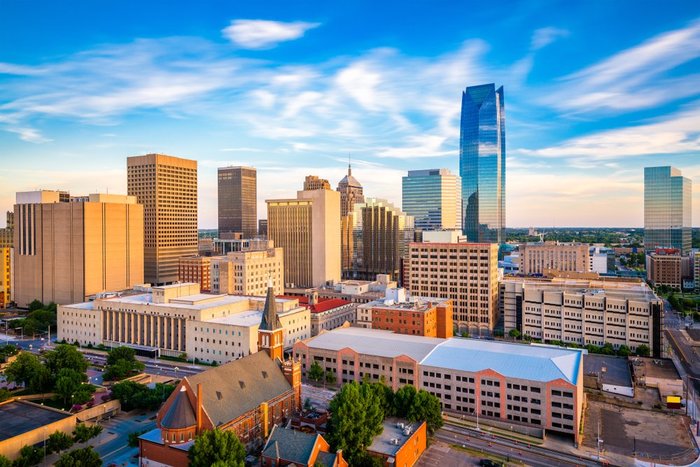 Voters in Oklahoma legalized medical marijuana back in June when they approved State Question 788, which asked voters if medical marijuana should be legalized. Marijuana activists spent years gathering signatures for the referendum, but there is still strong opposition to the idea of Oklahoma medical marijuana, and the state's governor is one politician who is opposed to the measure approved by Oklahoma voters.
Honoring the Will of the Voters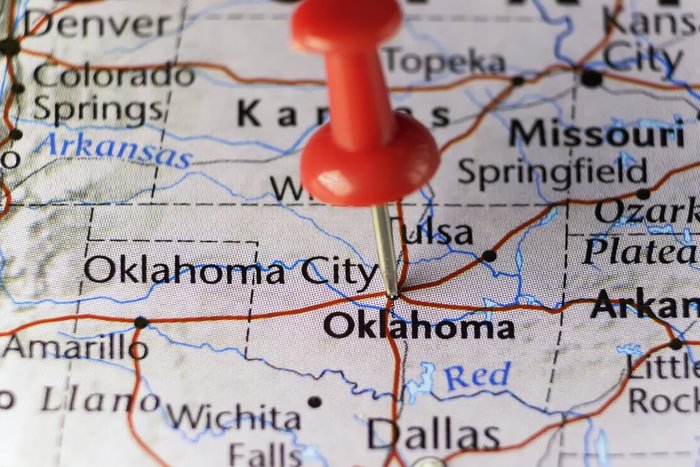 Oklahoma Governor Mary Fallin (R) has been opposed to the Oklahoma medical marijuana measure because of the lack of qualifying conditions attached with the referendum.
The approved referendum allows for physicians to prescribe medical marijuana to their patients for any condition they deem appropriate, a condition that Fallin finds problematic because she views it as essentially legalizing recreational marijuana. Gov. Fallin made a statement in a press release after the referendum passed last June.
"I respect the will of the voters in any question placed before them to determine the direction of our state. It is our responsibility as state leaders to look out for the health and safety of Oklahoma citizens. As I mentioned in previous public comments, I believe, as well as many Oklahomans, this new law is written so loosely that it opens the door for basically recreational marijuana."
Fallin continued to say that the Oklahoma medical marijuana referendum needed to be amended. "I will be discussing with legislative leaders and state agencies our options going forward on how best to proceed with adding a medical and proper regulatory framework to make sure marijuana use is truly for valid medical illnesses."
Oklahoma Medical Marijuana Laws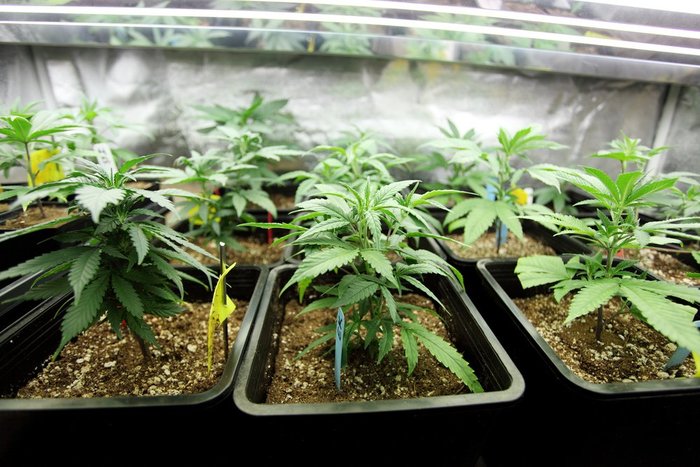 Patients 18 years of age and older are legally be allowed to possess up to three ounces of medical marijuana by law. Patients may possess up to eight ounces of medical marijuana at their home as well as grow up to 12 marijuana plants for medicinal use only.
Up to six mature and six seedlings are permitted in a patient's residence at one time, and up to one ounce of concentrates and 72 ounces of edibles will also be permitted under state law.
Parents of people under the age of 18 in need of medical marijuana are allowed to obtain a medical marijuana license provided the minor child has a prescription from a physician. Parents may grow and possess marijuana for the minor child and be issued an identification card containing a photo and information of the minor.
Adult patients will also be issued a photo identification card with personal data included. All identification cards also include a unique medical marijuana license number and is valid for two years.
The Oklahoma State Department of Health is responsible for issuing the licenses. Gov. Fallin signed emergency rules approved by the Oklahoma State Board of Health in August and the Legislature is expected to pass permanent regulations next year.
According to the Oklahoma Medical Marijuana Authority, at least 27,718 medical marijuana applications have been received as of Dec. 9. The state has received 25,000 applications for patients, 193 application for caregivers, and more than 2,500 business applications.
Those with a medical condition but without a valid medical marijuana license will be charged with a misdemeanor and penalized with up to a $400 fine, provided they are in possession of less than 1.5 ounces of marijuana.
Oklahoma Expects Medical Marijuana to be Big Business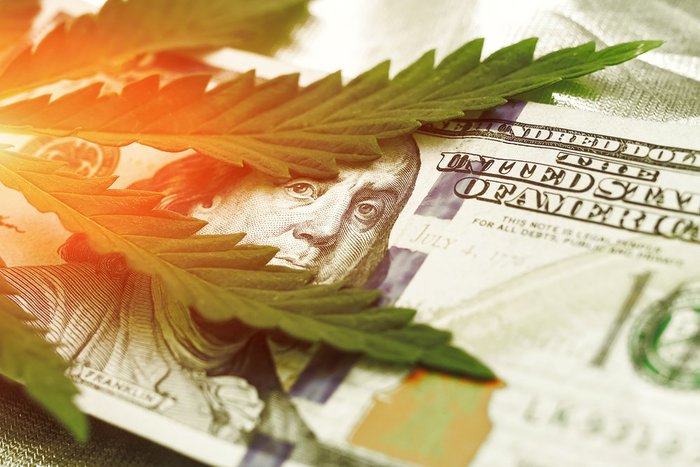 Along with having no list of qualifying medical conditions for Oklahoma's medical marijuana program, regulations also do not currently specify a maximum number of businesses allowed to hold a commercial license in the state, making the new industry popular with entrepreneurs. Oklahoma's medical marijuana program is expected to generate nearly $250 million annually.
Prices are expected to vary due to the changes in regulations as the medical marijuana program is implemented and the law amended. Consumers were charged more than $400 an ounce at some dispensaries as demand outnumbered the supply. However, experts believe that the state will eventually have medical marijuana available for the lowest cost in the country once the program is fully established. The price of Oklahoma medical marijuana is expected to decrease by more than half once it is running smoothly and final regulations are in place.
Issues with Market Saturation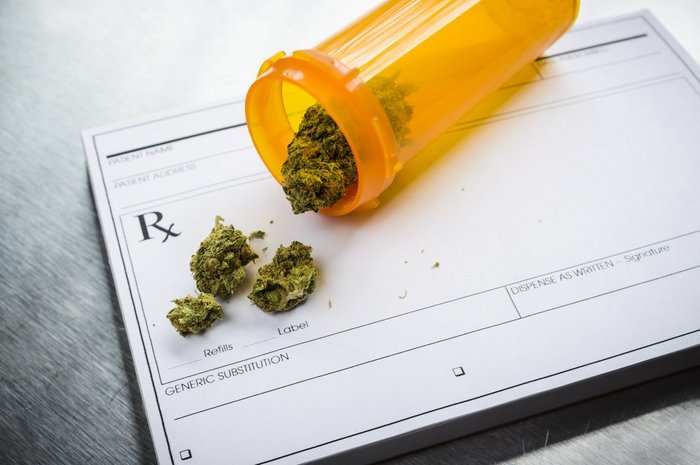 The Oklahoma Medical Marijuana Authority expects to have more than 80,000 medical marijuana patients by the end of next year, but the state is making some of the same mistakes other states have made when legalizing marijuana.
Oklahoma has already approved licenses for approximately 700 dispensaries statewide, which would be fair if the 80,000 patient estimate turns out to be accurate. However, the state has only received 25,000 medical marijuana card applications as of December 2018, which would mean the market will be super saturated with 700 dispensaries.
To put things in perspective: Colorado has just over 85,000 medical marijuana patients and about 500 dispensaries.
It would have been wise for Oklahoma to issue a fixed number of dispensary licenses at first, and approve more as more patients enroll.
Fixing a Security Issue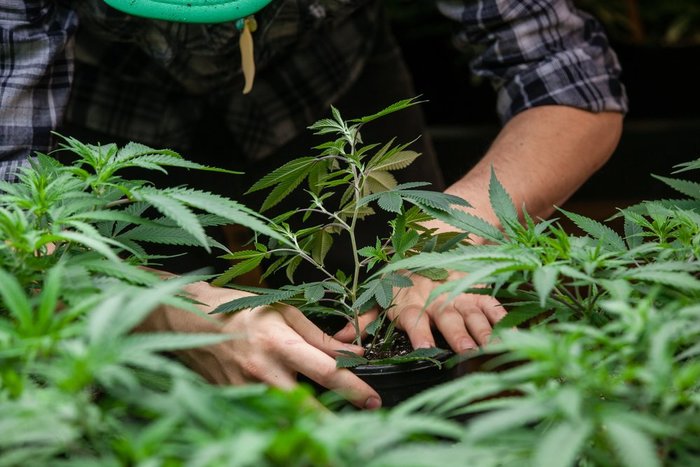 The Oklahoma Bureau of Narcotics and Dangerous Drugs Control has a database that requires drug distributors and manufactures with commercial drug-licenses to register with the agency before opening up for business. The Oklahoma Medical Marijuana Authority had published the addresses of medical marijuana licensed-cultivators on their website back in October but removed them in November after complaints from Oklahomans for Health.
The organization complained that publicly displaying the addresses made the facilities vulnerable to theft and compromised security. "To have that published publicly is scary as hell to a lot of these commercial growers. It's the same with processors," said Oklahomans for Health board member Chip Paul.
Other legal states like Colorado publish the addresses of medical marijuana cultivators and distributors, and politicians in Oklahoma want to know if it has led to more crimes on marijuana cultivators and possibly learn from their mistakes if so. Oklahoma House Majority Floor Leader Jon Echols (R) posed the question in Tulsa World.
"If you get a grow license, how much of your privacy should you give up? This is a new industry. What do other states do, and is there anything we can learn, and are we doing anything that puts people unnecessarily at risk?" Echols concluded that the conversation is warranted.
Minimal Focus on CBD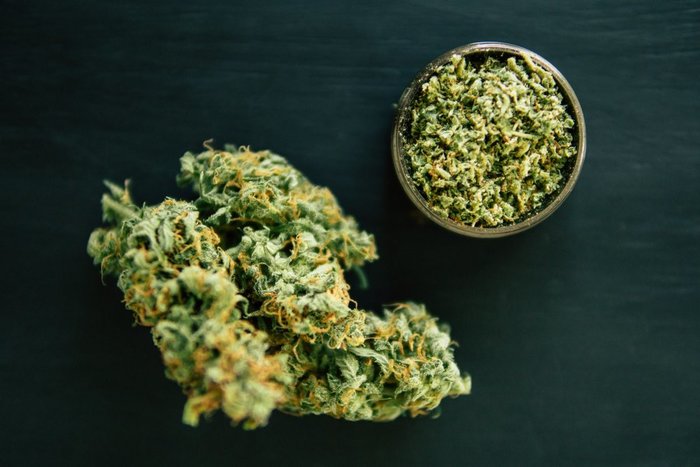 Another problem with the Oklahoma medical marijuana program is that only 26 of the approved dispensaries specialize in a non-psychoactive form of marijuana known as cannabidiol (CBD). Many medical marijuana patients need access to medical marijuana with no or low doses of tetrahydrocannabinol (THC), and with so few dispensaries specializing in CBD, many patients could be left out.
Paul says that even with all the bumps in the road, the new medical marijuana industry is doing well overall. He noted the Oklahoma Medical Marijuana Authority's decision to remove the medical marijuana manufacturers addresses from their website so quickly as an example of how authorities using precautionary safety measures not done in other medical marijuana states.
"Things are going remarkably well for a lack of definition and boundaries. The industry is doing a good job going above and beyond what is required," he concluded.
The Oklahoma medical marijuana program is sure to go through some changes over the next year or two as the law is changed and the program is in full swing.
More information can be found about Oklahoma medical marijuana on the Oklahoma Medical Marijuana Authority website. Patients may apply for an Oklahoma medical marijuana license online through the site and licenses may be verified through the site as well.