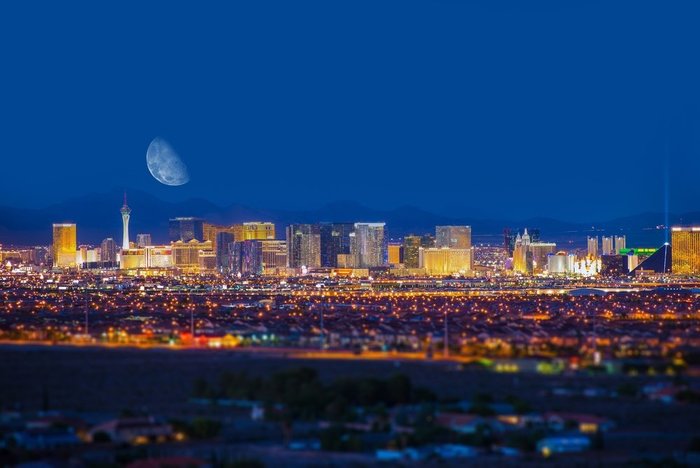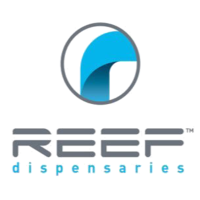 Vegas baby! The streets of Sin City are painted green since Election Day 2016 when recreational cannabis became legal in the state of Nevada. Recreational dispensaries have opened for business throughout the state as of July 1, 2017, and Reef Dispensaries' are among the prime cannabis retailers to open their doors to marijuana lovers living in or passing through Nevada.
"We are extremely excited to be ushering in the launch of recreational cannabis in Nevada in style," Reef Dispensaries CEO Matt Morgan told Forbes. "As a company, we hope to lead by example so that other markets can follow, laying the groundwork for eventual nationwide legalization."
Reef Dispensaries Are Taking Root!
Reef Dispensaries currently has six locations. Of course, if you're talking about Nevada, it all starts with the Las Vegas dispensary locations. Cannabis enthusiasts looking to get a taste of the magical green plant while enjoying all that the Vegas Strip has to offer blackjack, roulette, incredible live entertainment, fantastic restaurants, can find (or perhaps stumble) their way to Reef on Western Ave, just a short distance from hotels like The Mirage or Treasure Island – it's an easy walk from the Fashion Show Mall.
Perhaps a puff of some Agent Orange can intensify the audiovisual experience of The Beatles' Love cirque-du-soleil, or make a porterhouse steak at The Capital Grille taste that much better.
Have you ever gambled with weed? Stop by Reef Dispensaries to purchase a gram, and find out what the craze is all about!
Note: Public Consumption is not allowed in the State of Nevada and hotels/casinos do not allow marijuana either.

The Reef Dispensary Difference
Reef Dispensaries celebrated the opening night of recreational cannabis sales in Nevada with a huge party at its Las Vegas Strip pot shop. The festivities included DJs, food trucks, guest appearances from Nevada growers, and an impressive fireworks show. Rolling Stone was there to witness the craze:
"Disbelief was a popular sentiment among revelers at Reef Dispensaries in Las Vegas, which staged a massive block party to commemorate the occasion," the leading music-and-culture publication stated. "Inside, customers inspected products through magnifying jars, while concierge-like clerks advised on the best bets for sleep, pain or just a good time. The space looked like a high-end sneaker shop bright and sleek, filled with merchandise marking 'Day 1,' and a logo that could moonlight for a snowboard brand. But instead of shoes they sold pot for $35 to $65 per eighth."
One of the guests of honor at the opening night block party was Nevada Senator Tick Segerblom. The senator, a prominent supporter of legalization,  made the first legal weed purchase, fittingly choosing a strain called Segerblom Haze. "For a long time, we were all felons and we were afraid to let anybody know we liked marijuana," he told Nevada Public Radio. "All of the sudden you can stand up openly and wave and say, 'It's legal, I can have an ounce, I can walk it around, I can put it in my car, I can do anything I want to do.'"
Like Parts of Nevada, Reef Does Not Sleep
Appropriately for Sin City, legal cannabis can be purchased at several Reef Dispensaries 24 hours a day, 7 days a week. While the Strip location is open from 7 a.m. to 3 a.m. daily, the North Las Vegas location is open 24 hours. Anyone who's taken a trip to Vegas knows there's no telling when the festivities will begin or end, so it's nice to have the option to take a 20-minute Uber ride to North Vegas for some 4 a.m. buds.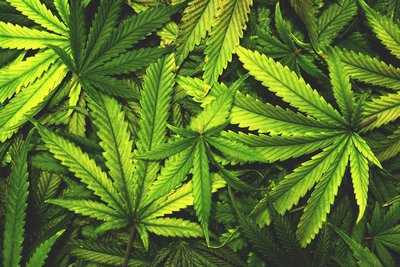 In addition to the famed Strip and North Las Vegas locations, Reef Dispensaries sells recreational marijuana at its shop in Sun Valley. It's Sparks dispensary opened on July 21, 2017, for customers in the greater Reno area, and the company also has two stores in Phoenix that serve Arizona medical marijuana cardholders (the state has yet to fully legalize recreational weed).
Exclusive Products Built With Connoisseurs In Mind
In May 2017, Tryke Companies, the operator of Reef Dispensaries, announced an agreement with hip hop artist RiFF RAFF to produce and distribute two exclusive strains. The sativa Red Carpet Kush and an indica Leg Lock, both of which have the rapper's stamp of approval, became available at the Reef Dispensaries Las Vegas Strip location on May 3rd. Previous to recreational marijuana sales, the store operated as a medical pot shop in Las Vegas.
With the incredible popularity of legal cannabis in Nevada, weed dispensaries have been already running out of weed. To combat this shortage, Reef Dispensaries will begin importing California cannabis from Los Angeles growers Jungle Boys. Stains like Strawberry Shortcake and Jungle Cake will be for sale at Reef Dispensaries beginning in mid-September 2017, a cause of excitement for CEO Matt Morgan. "A ton of our clientele in Las Vegas knows who the Jungle Boys are," he told LA Weekly. "Their reputation is that they have the highest quality in the region if not the country."
Clearly, there's a new reason to visit Sin City, thanks in large part to Reef Dispensaries. The vacation hot spot in the middle of the Nevada desert just got even hotter.
Just remember: what happens in Vegas, stays in Vegas.