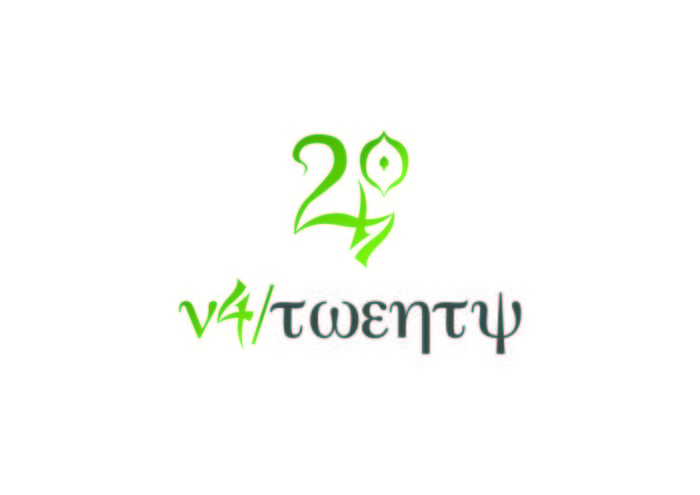 "We are committed to developing healthy, user
friendly and affordable vaporizers, by using creative design,
advanced technology, and high-quality components,
all to ensure maximum safety, efficiency and pleasurable experience."
V4/Twenty is a new and exciting dry-herb vaporizer company that just recently hit the cannabis market. The company was founded by a group of cannabis scholars who have a strong passion for providing one of the most efficient and safe vaporizers on the market. V4/Twenty is a lot more than just a vaporizing company. They have a very strong passion for educating cannabis consumers on the benefits of using vaporizers. In fact, this passion to educate consumers on this topic is what drove the company to make one of the most efficient vaporizers on the market.
"Reveal Yourself to Yourself"
The V4 Plush a top notch pocket sized dry-herb vaporizer. This vaporizer is made with the highest quality materials available and has a 100% all-glass pathway to provide the consumer with the ultimate taste.
Also, the V4/Plush is designed with the most updated Dynamic Condition Technology. This technology is what ensures the even distribution of heat to the flower, which produces an actual vapor instead of combustion. Vapor contains very little to no plant material, while with combustion, you are still inhaling plant material.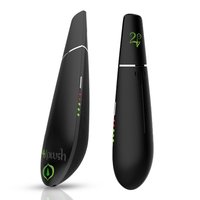 The vaporizing sector is becoming very competitive within the cannabis industry. This is forcing companies to create products that drastically stand out amongst the rest. The V4/Plush is the lightest portable vaporizer on the market. It weighs about 2.9 oz and has an "ergonomic patented design" that provides the consumer with a comfortable grip. The high-grade ceramic chamber is big enough to fit nearly 0.65 grams of flower.
The V4/Plush stands out amongst their competitors because of the extremely slick, efficient, and portable features of their pen. It has a very strong lithium-ion battery that gives the V4/Plush a long lasting charge. The Plush is very easy to use and has only one control button. Like most pens, the V4/Plush has LED lights that communicate the charge and the temperature being used. One great selling point for V4/Plush is that the device changes temperature nearly 100 times per second due to automatic monitoring that is done by the pen. This ensures an even hit and should never be too hot or too cold. There is also a light weight magnetic plastic mouthpiece that prevents any warm sensation to the lips while smoking.
Special Features & Accessories
The V4/Plush vaporizer drastically stands out amongst its competition. Not only is the vaporizer extremely smooth and efficient, but it even has an automatic shut off that will turn off the pen after 5 min of inactivity. This feature ensures that the battery and product are not getting wasted. It also only takes the battery about 90 min to get a full charge, and only takes 30 seconds to heat up. This gives the smoker the ability to get a quick hit when they are in a rush.
The V4/Plush comes with more than just the pen itself. When you purchase your own V4/Plush, you are guaranteed a one year warranty and a 30-day money back guarantee. With the purchase of a V4/Plush, you also get a full vaporizing kit.
In The Kit:
2 Glass Mouthpieces With Metal Filters
1 Packing Tool
1 Cleaning Brush
1 Tweezers
1 USB Charger
1 A/C Adapter
1 User Guide
Along with everything in the kit, you have a multitude of different accessories available to you. One key accessory is the all glass pathway with a stainless steal filter, which allows the user to better taste the terpenes and flower! This and other accessories do not come with the V4/Plush, but V4/Twenty makes sure to give their customers affordable prices. The actual V4/Plush vaporizer kit costs the consumer $150.00. However, for a limited time on their website, V4/Twenty has dropped their price to $120.00 and are now adding in a free card grinder and free shipping! Plus consumers have the option to add on any accessories available to them.
V4/Plush Accessories:
Mouthpiece – $9.95 | Replacement mouthpiece for the v4/plush for dry herb
Glass + Stainless Steel Filter – $14.95 | Replacement filters
Cleaning Kit – $12.95 | Including cleaning brush, tweezers and packing tool
A/C Adapter – $7.95 | A compatible wall adapter.
USB Charger – $4.95 | A 5-pin wired USB charger for on the move.
Packing Tool – $2.95 | The perfect tool to safely clean the chamber.
Where To Find The V4/Plush
The V4/Plush is available for consumers to purchase on V4/Twenty's website at all times. There is also a wide range of dispensaries that are carrying the V4/Plush. Plus, if any dispensary would like to get the V4/Plush into their store, they offer wholesale pricing as well.
Available at These Stores:
Smoke Stop
Green Mile Solutions
Tobacconist Smoke Shop
Euphoricannabis
Medicinal Remedies
Local Growns
The V4/Plush vaporizer, by V4/Twenty, is a top of the line pocket sized vaporizer. V4/Twenty is a unique company that is driven to provide their customers with the most efficient method of smoking cannabis.
They also have a very strong sense of giving back to the community. For every V4/Plush that is purchased online, a portion of that profit is donated to multiple non-profit organizations in the U.S and Canada.
This is a company that prides themselves on educating their consumers about the benefits of vaporizing cannabis. They even have a "Become an Expert" page on their website that provides you with multiple education sources. Now get yourself a V4/Plush and vape on!!