Netflix with Cannabis? Seven Titles for a Great High!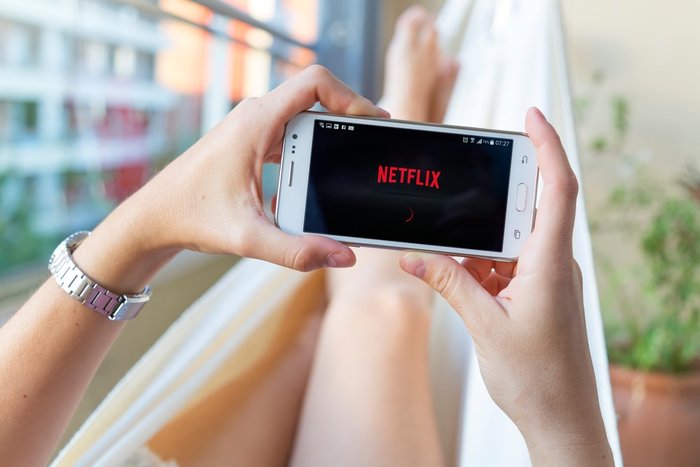 It was 2008 when I first learned of Netflix as a streaming service, not seeing at the time the full potential Netflix has as a compliment to cannabis use. At the time, the world was still adapting to the first generations of the smartphones, so indispensable today. The internet's capacity to deliver original or previously aired movies and television series was in its infancy, allowing Netflix to enter with a seemingly fresh and original platform almost too convenient for the modern media consumer to pass on.
Pairing Up
Netflix partnering with Xbox in the early days of their streaming platform allowed the company and the service to immediately reach a population, as niche as it may be perceived to be, who play video games, use cannabis, and/ or generally spend large, cumulative amounts of time consuming media of one form or another. As the years have gone by, technology has further integrated into global society. With more engagement than ever before, Netflix has been at work diversifying not only the original content they produce but also other licensed titles which appeal to nearly every demographic in every country they operate in.
Watch & Bake
As more states and countries across the globe adjust laws regarding cannabis, Netflix has a unique opportunity to become the go-to streaming platform for consumers of the plant and those who are interested in the changing legal and regulatory environment.
Another advantage Netflix has held on to is a complete lack of outside advertisements, which is heaven when combined with the massive acceleration of compelling, original content and the fact that series are available in full on the day of their release as opposed to weekly episodes. Unlike traditional programming, this allows users increased control where and when they view a movie or series. With what seems to be increased reflexiveness when making recommendations, viewers are able to additionally engage with shows and movies in their viewing orbit.
If that orbit includes movies or series involving cannabis, Netflix is able to produce a breadth of options, ranging from comedy to documentary to horror to thriller, stand-up, and action. Depending on your stoney mood, the cannabinoid content of your cannabis or cannabis-infused product can add, augment, and elevate the experience of viewing a movie or watching a tv show.
7.) Super High Me
Using cannabis and Netflix simultaneously can lead you to any number of cannabis-inspired adventures. Follow comedian and cannabis user Doug Benson (Getting Doug with High) on his journey to chronicle the effects of spending a month away from cannabis after years of use alongside the effects of using marijuana for a month straight in this comedy documentary.
Super High Me is perfect for one of those evenings where you've spent enough brain energy at work and just want to sink into a heavy indica at home.
6.) Sausage Party
An animated film for adults, Sausage Party blends provocative humor with an oddly relatable story of a sausage who just wants to know why it exists. After learning what humans do with the things they buy, the Sausage (Seth Rogan) leads a ragtag team of foods away from humans and to safety.
Lock into the laughs with some Girl Scout Cookies.
5.) Kid Cannabis
Kid Cannabis on Netflix follows the story of high schooler Nate Norman. Nate, a pizza delivery driver and cannabis lover, becomes involved in a cannabis smuggling operation from Canada to Idaho with a 27-year-old friend. Time goes on and the game evolves into a multimillion-dollar enterprise. Experience the rise and fall of an unlikely canna-empire, riddled with dark comedy and mild drama.
Something like Gorilla Glue #4 will keep your energy up with a flavorful euphoria while you sink into Kid Cannabis on Netflix.
4.) Narcos
Focusing on the Medellin Cartel under Pablo Escobar, Narcos is a series on Netflix where the main character is shown smoking a joint frequently. Not only is Narcos an engaging way to view history and grasp the political implications of the drug trade from South to North America, it veers from drama to brutality to humor to thrills effortlessly as it depicts the world of international drug cartels.
This show pairs perfectly with a balanced THC to CBD ratio (1:1). You can achieve this by blending strains or concentrates and thru edibles or other infused products. A Netflix and cannabis match made in heaven!
3.) Weeds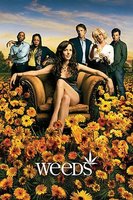 Weeds spans eight (8) seasons, covering the illegal marijuana industry through what started as petty dealing by a suburban mother struggling to keep her family together after the sudden passing of her husband all the way to the cartel. The show is somewhere between comedy and drama, but the laughs are definitely more pronounced.
This one is a slow burn. Enjoy an edible and relax with a laugh.
2.) F is for Family
F is for Family is the cartoon equivalent of a 1980's sitcom. Comedian Bill Burr brings his absurd view of life into perspective through this Netflix original animation, which is in its second season. Follow this dysfunctional family as they navigate drugs, joblessness, career pressures, odd neighbors, and more.
As oddball of a comedy as F is for Family is, the series on Netflix goes with the cannabis strain Chem #4 OG. It is inspired, imaginative, and absolutely perfect for lounging and laughing.
1.) Trailer Park Boys
Trailer Park Boys is the story of a trio of petty criminals living in a Canadian trailer park. Beyond their collective love for cannabis, the group has found themselves in and out of jail for reasons ranging from stealing gas to knocking over parking meters. Cannabis is a central theme of the show, which was picked up by Netflix after the series had aired for seven (7) seasons. The series now has 11 seasons.
From experience, I can attest that watching Trailer Park Boys on Netflix while on cannabis is the best way navigate the series. While it is funny always, it is hysterical when stoned.
By Joey Wells