Mother's Day: Things For Weed Moms to Do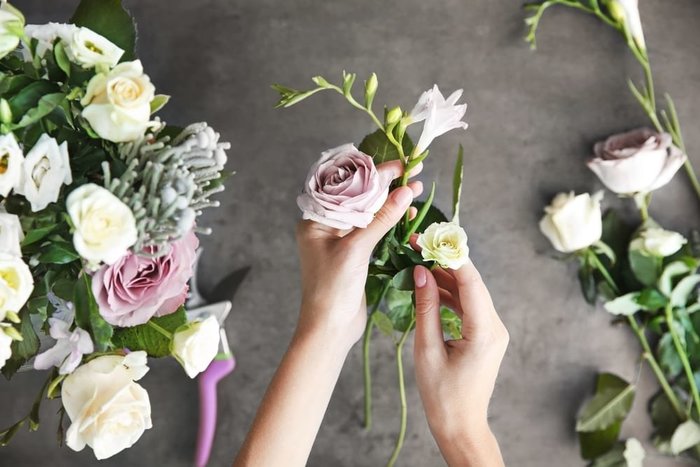 With the drastic increase in the number of states with broadly legalized marijuana, Mother's Day has a new look. Cannabis could be the perfect addition to your Mother's Day celebration. Pot can be for everyone; especially top-shelf moms who deserve the world.
On Mother's Day, weed moms can definitely find what they're looking for, with flowers that they actually want to receive. Kids (over 21), treat your moms to one or several cannabis activities to show that you love and appreciate them. Celebrate their dedication with a little bit of green.
Get Flowers
The old Mother's Day cliche is to get your mom flowers. Why not avoid the tired trope and upgrade, gifting mom with the flower she really wants? Dispensaries are the flower shops moms deserve to enter on their special day. Have her pick out her favorite strain, surprise her with a favorite edible, or ask a budtender for their advice on choosing something to match her loving spirit. Either way, look to Leafbuyer to seek out a dispensary that's open on Sundays that offers some kind of Mother's Day deal.
Take a Class
Spend Mother's Day in a whirl of creativity. Marijuana pairs perfectly with leisurely activities, including arts and crafts and cooking–things that many moms enjoy. Puff, Pass, and POTtery classes are offered in places like Portland, Denver, Northern California, Las and Vegas, and glassblowing classes (including Pipemaking 101), are held in Denver. Washington and California also host local entertainment, pairing joint rolling with quirky activities like sushi rolling. Some areas even feature CBD-infused yoga, where moms can find their inner chi while feeling the effects of their favorite herb.
Go on a Tour
Cities with legalized cannabis have nailed down the cannabis tour industry. There are several weed-mom approved tours that take guests through new experiences, where they're able to have fun, learn new things, and often leave with a new skill. In Denver, Colorado Cannabis Tours provide a VIP experience, with a 420-friendly limousine, a stop at Cheba Hut, dispensary visits, a glass blowing demo, live cannabis grow tours, and the sweetest addition of marijuana samples. In Portland, pot-lovers can sign up for green party buses that travel through food truck central, through the downtown art district, and through some of the city's top weed cultivators, with guided tours and smoke-inspired fun. Weed tours are the perfect Mile High Mother's Day celebration for weed moms and the ideal perk to a Pacific Northwestern chill.
Go on a Hike
Since Mother's Day falls in May, a good activity – depending on your location and weather -might be to go for a hike. For many, combining cannabis and nature go together extremely well, as senses can be heightened and connections made between an all-natural plant in an all-natural setting. Bring your mom back to her roots, and let her enjoy Mother Nature as she's meant to be enjoyed, with a tightly rolled joint in the great outdoors.
Bake Treats Together
Some moms love to bake treats. From brownies to cookies to pies, a lot of time mothers express their love by aiming for the stomach. This Mother's Day the trend can continue, with cannabis-infused foods. Though there are plenty of dispensary options that sell gourmet edibles, there's still the option to try making some at home. For brownies, the procedure seems pretty simple: use cannabutter or oil combined with a box of batter, bake, and voila! For more complete instructions, check out this recipe. 
Weed moms: get high, light up, and get baked. Relax, get lit, turn over a new leaf. This day is for you; celebrate accordingly. And more than anything else, have a happy Mother's Day.