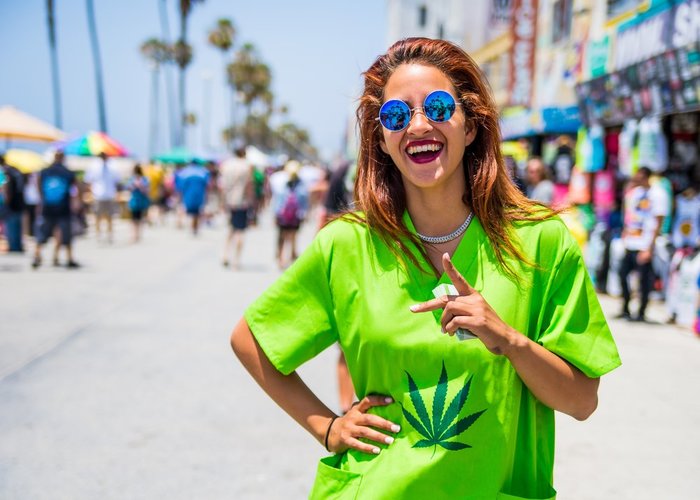 On Friday, August 31, the Long Beach program manager, Ajay Kolluri, announced four dispensaries had passed their final inspection and would be allowed to legally distribute recreational cannabis.
Although the state law went into effect January 1, each county is allowed to come up with its own rules to figure out what works best for its community when it comes to recreational cannabis. The Long Beach dispensaries that are now able to sell legal recreational cannabis include Long Beach Green Room, The Station, One Love Beach Club, and Connected Cannabis Co.
Long Beach Green Room
Now a legally registered recreational cannabis dispensary, Long Beach Green Room is located at 7th and Cherry Street. Although they have a license to operate, they will not be opening their doors until September 30.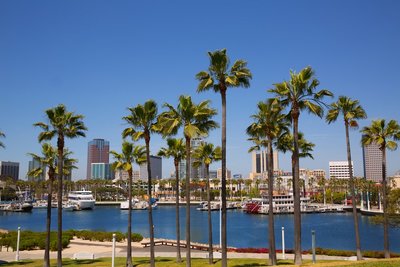 In 2012, they were shut down when Long Beach City Council decided to ban cannabis dispensaries in the entire city. They pride themselves on being at the political forefront of advocating for cannabis dispensaries to be allowed in the Long Beach area, and because of their efforts, it has finally happened. Long Beach Green Room will be open seven days a week from 9 a.m. until 8 p.m. For medical consumers, they offer services to get your doctor's recommendation online, even though you no longer need it if you don't want, and they will have a wide variety of products. They offer flower, concentrates, edibles and smoking accessories. Long Beach Green Room is truly a one-stop show for all your smoking needs.
The Station
Located on 1957 Pacific Avenue, The Station is a licensed recreational and medicinal cannabis shop operating out of Long Beach. Their doors open from nine to five every weekday but are closed on weekends. Working with a team of top-notch industry professionals The Station offers high-end products for consumers with all types of needs. They have top shelf flower strains such as Gorilla Glue, Girl Scout Cookies, and a large variety of OG's from trusted growers. The Station also works with reputable companies to offer designer concentrates and high-quality vape cartridges that are strain specific. And to top it all off, for the more discreet partaker in cannabis, they have an array of edibles to choose from.
One Love Beach Club
One Love Beach Club is now open for business for all your recreational cannabis needs, and they will stay that way every Monday through Sunday from 9:00 a.m. to 8:00 p.m. They have an early bird special every day from 9:00 a.m. until 10:00 p.m., which is 5 percent off your purchase. Tuesday's are 20 percent off all edibles, Wax Wednesday's are pretty self-explanatory, and Thursday's are 15 fifteen percent all vapes. One Love offers a ton of specials for terminally-ill consumers, individuals with cancer, veterans and others.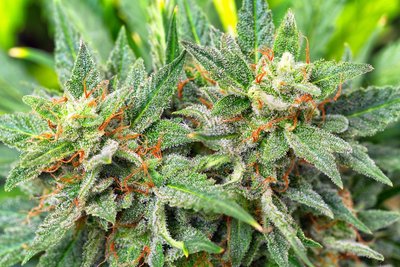 Along with these fantastic deals, they offer an option to "ask your budtender" from the comfort of your home. This cool feature allows you to ask any questions you may have before you enter the shop so that when you go in you'll know exactly what you are looking to buy. Deliveries are also something that separates this shop from the rest and maximizes comfort in the Long Beach area. Stop by this dispensary on 2767 E. Broadway, as the interior looks even better than their website.
Connected Cannabis Co.
The final Long Beach recreational cannabis dispensary has five other locations across the California area, including Sacramento, Santa Ana, and San Francisco. General manager Nathan Davit said Connected Cannabis Co. will be "100 percent" ready to start selling recreational cannabis as soon as they pick up that license.
Connected provides designer weed for their medical consumers. Providing the highest quality recreational and medicinal products is what they do, whether it be in Sacramento, Long Beach, or any of their other locations. Their quality is so high because they manufacture many of their own products, including butane hash oil, CO2 extract, ethanol distillation, and rosin production, among other things. Connected has top-notch products and even though they have dispensaries all over the west coast, each one is unique with more unique products.
No matter what you're looking for in Long Beach, one of these cannabis dispensaries is sure to have what you need. And if you like options, I'm sure there will be several more to come.