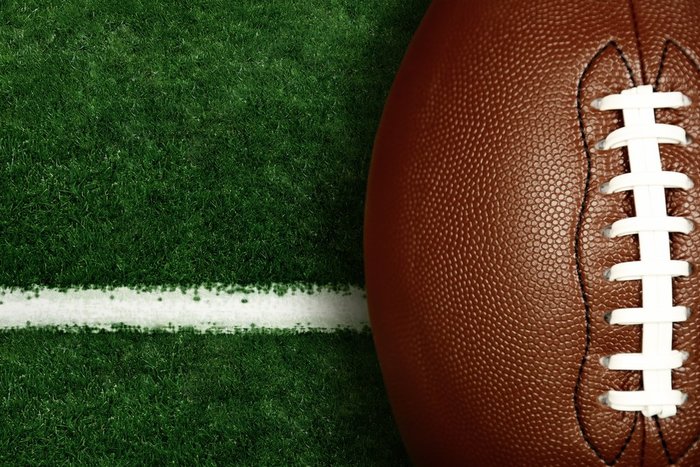 As the National Football League transitions into its official season, fantasy football is in full swing. Teams across the nation – men, women, both competitive and fun-seeking alike – are planning their parties for the fantasy season. This year, football fans should take their fantasy parties to the next level, by combining fantasy sports and marijuana.
That is right: combining the annual get together – flexing your football knowledge, wit, and good picking – with a true party – complete with food, drinks, and cannabis, is a recipe for a successful draft night.
Draft Order
The first part of any draft night party is determining the draft order. This is normally done before the party but can be done at the beginning if no one opposes. The commissioner of the league has to take the lead on this since they establish the rules and do set up throughout the season.
If you are interested in a weed football party, the tone has to be set from the get-go: You're here to have fun, play fantasy sports, and enjoy some marijuana.
The draft order is exactly as it sounds: it entails picking the numeric order in which every player drafts. It should be fair and as luck-based as possible.
To make it weed-themed, the commissioner could assign everyone a joint with a name on it, though the smokers don't know which is which. Each name represents the players in the league. When the commissioner gives the signal, the players smoke the joint as fast as possible. The order in which they finish is the order of the draft. This way, it's fair, anonymous, and marijuana-centric: everyone has a good time.
Draft Night
For the big party night itself, fantasy sports and marijuana should go hand-in-hand. For the draft itself, it's recommended that every player on the team has a name that relates to cannabis. For extra fun, have the participants vote on their favorite team names—the winner can get a special prize, like a brownie or infused cola.
Here are some team name ideas to get your creative juices flowing:
Stoner Squad

Weed Bay Packers

Green J Packers

KC Chiefin

Hail Mary Jane

San Francisco 420ers

Bengal Blunts

Bengal Bowls

Super Bowls

Jaguar J's

Jaguar Joints

Washington Red Eyes

Grinders

The Philadelphia Blunts

Houston Bubblers

Green Bowl Packers

Minnesota Vapes

Indianapolis Indicas

San Francisco Sativas
Next, you can incorporate marijuana into the drafting itself. Have every person take a hit of a communal bong after every round. The winner of last season gets to pick the strain – whether it's uplifting, enhances focus, or relaxes. They can choose wisely, based on their preferences and tolerance. This would be a fun to see how the night progresses, and how team owners draft when they get increasingly high as a goal post.
Party Atmosphere
The party itself is the best way to incorporate marijuana into the theme through different elements, including food and drinks, music, and favors. Together fantasy football and marijuana meld into the perfect draft night extravaganza.
Food and Drinks
Here's the time to shine. Along with regular munchies – chips, sweets, football-shaped goodies, and the like – also have a 420 table. Whether the edibles are dispensary bought or homemade, the league will appreciate the effort and investment. Bonus points for fantasy-themed decorations, like jersey shapes or team colors. Keep a close eye, though, and make sure that guests don't eat more than their recommended serving.
Music
Every party has music. Depending on the pace of the party, go for relaxing, chill vibes or up-tempo jams. For extra on-brand bonus points, put on some tunes that have to do with marijuana; Bob Marley, Grateful Dead, Snoop Dogg, Willie Nelson, Afroman, anyone?
Favors
Favors are a fun way to throw in some extra fun and weed, simultaneously. One option is to gift everyone with some CBD cream for if they didn't get the players they wanted. Since that's on the more expensive side, alternatives include edibles as treats – a more traditional track for party goers.
Keep Your Eyes on the Prize
One of the most fun parts of a fantasy football league is motivating players with prizes. Many leagues have a prize for first, second, and third places, and reserve some kind of punishment for last place (see The League's Sacko status, for example).
Prizes, in addition to money (requiring at least $10 per player) sweetens the pot and motivates everyone to compete throughout the entire season. This year, go big with prizes relating to marijuana. Here's an example for winners:
First place: money prize plus a gift card to a local dispensary.
Second place: money prize plus a vape pen and cartridge.
Third place: money prize plus a package of pre-rolls.
Last place: as a punishment, the player in last place should be required to bake everyone in the league a batch of infused goodies, like brownies or cookies.
Set the Tone
Set the tone of the season by having fun, smoking weed, and bonding over everything from stolen picks to miss-clicks to terrible names. Be an innovator by combining fantasy sports and marijuana, with a party your buddies will never forget.