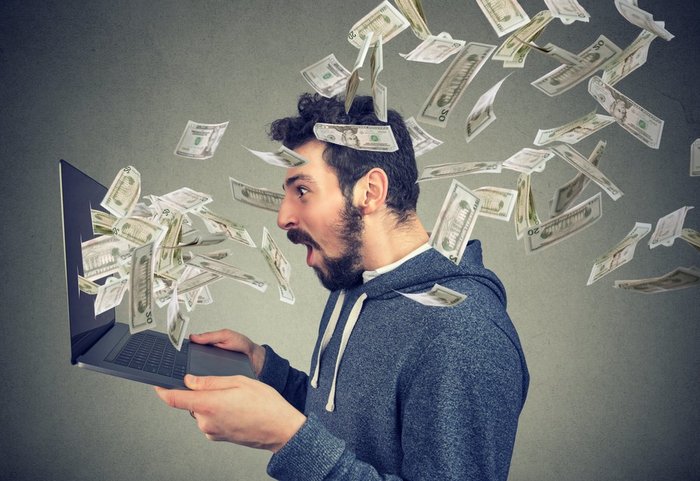 In these hard times people still need their cannabis, so why not get rewarded for making purchases you were already going to make? Dispensaries across the United States are adopting marijuana loyalty programs because it rewards their customers for purchasing products and helps retain business. I mean, who wouldn't want to earn things like a free joint, or $0.01 ounce of flower for purchasing cannabis items?
Find a dispensary with a cannabis loyalty program so you can start saving money today and even earn free marijuana products!
What is a Dispensary Loyalty Program?
A dispensary loyalty program is adopted by businesses because they want to reward people for choosing their store to make a purchase. Most loyalty programs nowadays are points-based, which means you can earn points just by stopping in or making a purchase. The more points you are able to build up, the better reward you are going to get.
In the cannabis industry, great deals and rewards can range from free 1/8ths and joints to BOGO 50% off specials and more! It is important to remember that not all dispensaries in the U.S can do free or comped items due to state legislation. This occurs in states like Colorado, where dispensaries are not allowed to give away any product, but they can discount it to $0.01 and be within state requirements.
Another important part of a loyalty program is the communication factor between you and the pot shop. If you are signed up for a cannabis loyalty program, then you have the opportunity of receiving exclusive deals and promotions through email or text message. Some of the messages also include new product and strain drops that may have just happened, and you are one of the first people to know!
Reasons to Join a Dispensary Loyalty Program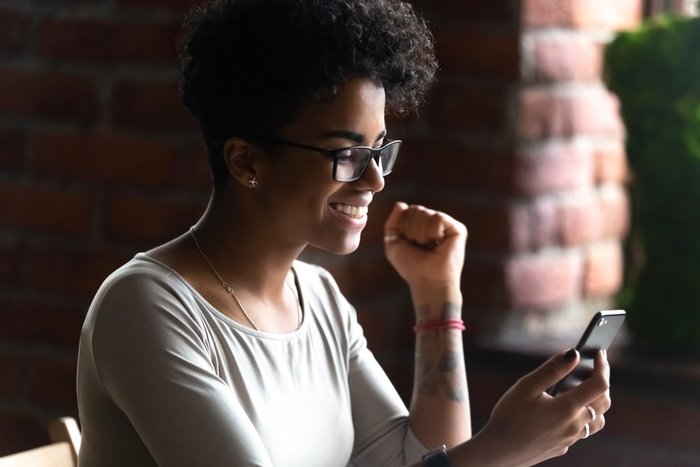 You Are Rewarded for Stopping in And Making Purchases!
Loyalty points are rewarded for either making purchases or signing up/checking in at the location. If you find a loyalty program that does points per spend (ex. $1 = 1 point) then you have the chance of being rewarded more, if you spend more.
If they do not reward points per spend then they most likely reward points during signups and sign-ins. Usually, your first-time sign up will earn more points than returning to sign in.
You Receive Text Messages/Emails About Sales and Specials
When you sign up for a loyalty program you may be asked if you want to receive promotional dispensary texts or emails. This is completely up to you if you want to accept them, but some of the benefits of receiving texts include exclusive rewards, bonus points, pop-up deals, and much more!
Saving money is not the only benefit of receiving texts or emails from a dispensary. You can also be some of the first people to know of strain drops or exclusive product offerings that usually go quick. Another great perk of receiving texts/emails is you are updated on store hours or policies, which is very important during these times.
You Can Keep Track of Your Points Using a Wallet
With certain loyalty programs, like Leafbuyer Loyalty, a customer can keep track of rewards and points through an online wallet. Whenever you make a transaction at a dispensary, you will get a follow-up text thanking you for stopping in and providing you with a link to your own personal wallet. Within the wallet, you are able to see how many points you have at that point in time.
The Best Part is You Save Money!
Why wouldn't you want to save money on items you were already going to purchase? By joining a dispensary loyalty program, you have the opportunity to save a ton of money, either through rewards or exclusive deal alerts.
A great thing about loyalty programs is that you do not have to be a member of only one! You can join as many as you want and save at all your favorite dispensaries. Luckily, with the wallet feature, you are able to keep track of your points at each dispensary!
You are now equipped with the knowledge you need to make a decision on whether you should join a dispensary loyalty program or not. With all the perks that come along with a marijuana loyalty platform, it can be hard to say no! If you have any questions about how the program works or what types of communications you will receive, don't be afraid to ask a budtender! They are very helpful and honest, so you know you can trust their recommendations.
Dispensaries with a Loyalty Program
Below is a list of dispensaries that offer a loyalty program and deal alerts in popular areas, like Colorado and California.
Lightshade – View Profile Here
Rocky Road Aurora– View Profile Here
Denver Dispensary – View Profile Here
Rocky Road Remedies – View Profile Here
The Secret Stash – View Profile Here
Rocky Road Remedies – View Profile Here
The Corner Co. – View Profile Here
Trinidad's Higher Calling U – View Profile Here
The Spot 420 – View Profile Here
Common Citizen – View Profile Here
Stone Age Farmacy – View Profile Here
Kush Alley – View Profile Here
The Higher Path – View Profile Here
JAXX Cannabis – View Profile Here
Ringside Medical – View Profile Here
Re-Up Dispensary OK – View Profile Here
Native Harvest Dispensary – View Profile Here
Celebrity Wellness Budz – View Profile Here
Mango Cannabis – View Profile Here
Craft Cannabis Company – View Profile Here