Best Cannabis App For Ordering Ahead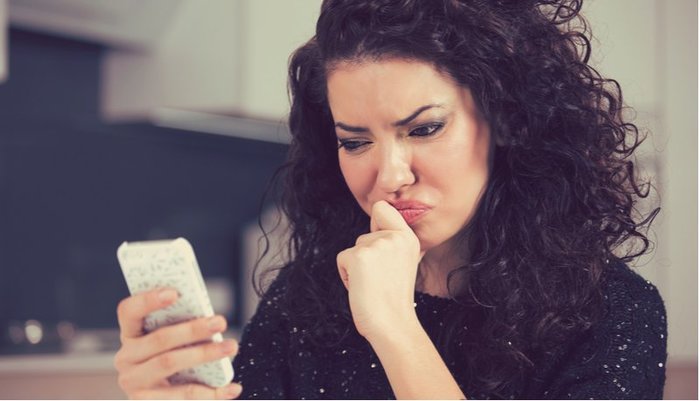 The bank. The DMV. The grocery store. Amusement parks. Cannabis dispensaries. Everywhere you go, you're standing in lines.
Ever wish you could throw caution and human decency to the wind and skip right to the front? Just go straight to the counter, collect your bud and jet? That's the power of order ahead. And in the world of marijuana tech, Leafbuyer is most certainly the best cannabis app for ordering ahead.
What Makes a Good Order-Ahead app?
First and foremost, the buying experience should be smooth and easy and obvious. No guessing how to navigate the purchase flow. Pick your dispensary. Pick your favorite products and check out. That's it. And since most of us are creatures of habit, Leafbuyer allows you to see your order history so you can quickly add any previous orders.
Convenience is the most obvious benefit of ordering ahead. Like we said, it's socially-acceptable line-skipping. But the real power of a great order-ahead cannabis app is in information. It's a cliche because it's true — information is power. The Leafbuyer app provides access to information because cannabis is by no means a one-size-fits-all-type product.
Find The Closest Dispensary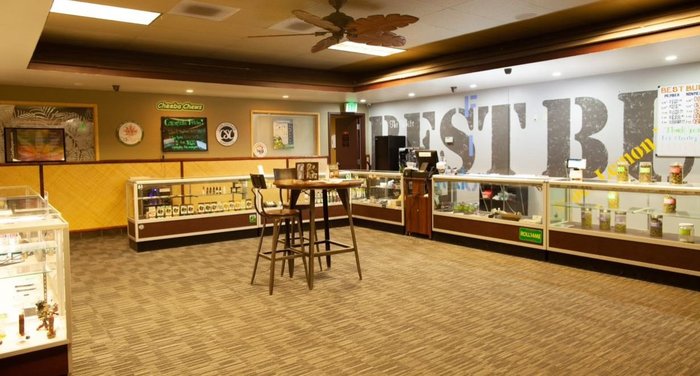 Before you decide on Indica or Sativa, you need to find the closest marijuana dispensary. The Leafbuyer app steps in where blindly searching the web fails. Allow access to your location and it's as easy as opening the app and checking the dispensary map to see all the dispensaries near you. Or if your friend recommends a particular shop, head over to the Super Search feature and plug in the name.
Once you've got a short list of shops in your neighborhood, the basic info you need is right there. Check out their hours and physical address. But you can dig deeper if you want to. Hit a link to see their Instagram account, maybe scope out some high-def photos of their crop. Read a description to see what they specialize in, what their mission is. For the frugal among you, see the special offers by tapping the Deals tab or sign up for text alerts to let dispensaries send you their best offers.
Once you've got a dispensary in mind, that's where the real fun begins. Take all the time you need poring over their menu. Search by category (Concentrate? Topicals? Sativa?) or just play jazz, scrolling here and tapping there to your heart's desire. For flowers in particular, there's plenty of info to take in. See the price breakdown for each quantity. While details can differ among dispensaries, you can often study photos of the buds in question. You can also find one of the most important flower attributes — THC percentage.
Browse Marijuana Strains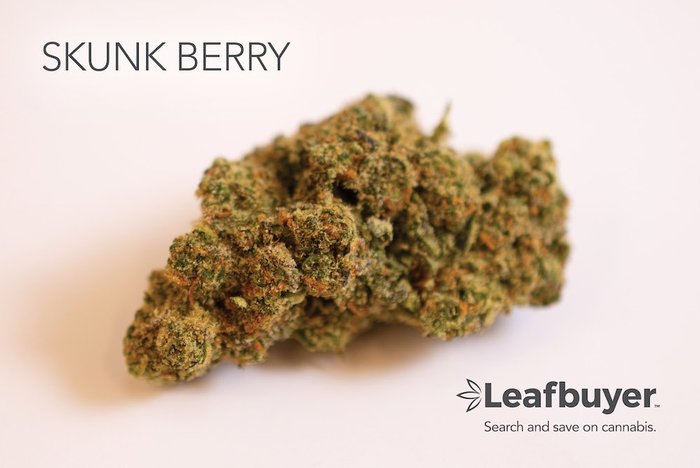 How far down the rabbit hole do you want to go? For the flower connoisseur, the Leafbuyer app contains a whole section devoted to different marijuana strains, presenting plenty of info to add to your growing encyclopedic knowledge of the subject. Learn where a strain was first developed, how its lineage has evolved, how it tastes, and see a profile of its effects to give you an idea of just how it's going to enhance your consciousness. For instance, did you know that Firewalker OG is a cross between Fire OG and Skywalker? Or that it smells like pine and induces a more relaxed high? That's just the kind of knowledge the Leafbuyer app can impart on budding experts.
How To Checkout
Once you've found what you want at a nearby weed dispensary you like, the checkout process in the Leafbuyer app is as effortless as they come. For pickup orders, you simply choose a pickup time, choose a payment type, and then add an optional note for the dispensary. Once that's done, you'll get texts alerting you to the status of your order. Delivery orders work very much the same way, only you need to add your address.
Create Your Own Kind Of Shopping Experience
There's some that might say there's hardly a substitute for wandering aimlessly around a real store, making friends with budtenders and wafting all the merch. But with that can come the pressure of too many choices in too little time. We've all been there before. You go to a restaurant for the first time, study the menu only to make a decision in haste and spend the rest of the meal in regret, wishing you had your friend's entree. No one should live like that.
The Leafbuyer app gives you the information you need so you can take your time, empowering you to create your own kind of shopping experience. Then it makes it convenient as hell to order those things and pick them up (or get them delivered), hassle-free. At the end of the day, there's nothing that says you can't be both a brick-and-mortar shopper and an order-ahead aficionado of cannabis goods. When you find yourself choosing the latter, the best cannabis app for ordering ahead is no doubt the Leafbuyer app.