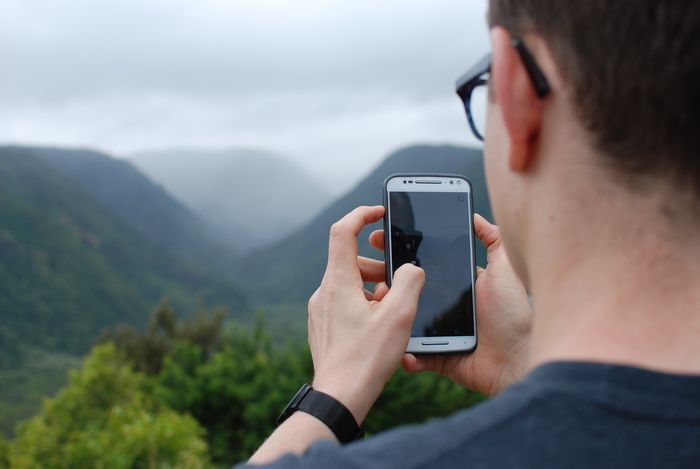 We all love looking at great weed, and the coolest part about weed is the culture surrounding it. Whether it be an account all about the ins and outs of an independent grower representing Cali, or a reputable company, there's nothing like taking a look at the plant that brings us together and shows how we relate to each other in the industry. After being asked we've finally come through. We've compiled a list of the best weed accounts we've ever seen out of California. Are you ready for some nug porn? Check this out:
This account is run by a lone grower representing SoCal by the name of Patrick. He's a vegan, and he specializes in all natural and organic grows that stem from more than just his marijuana prowess, since he grows his own food too! Patrick says "I hope to one day grow the majority of the food I eat. It's definitely a lot of work but it pays off in the end, with free food! No pesticides, fertilizers, chemicals or anything. Just good soil, water, teas and nature!" You can also see plenty of pictures of Patrick himself as he works in his garden or works in is grow. Overall he's a cool, down to earth dude with a passion for gardening that you can clearly see when he posts pictures of his plants. As for the weed, words can't even begin to describe. Just look at this picture of his homegrown Sherbet or take a look at the colas on this Qrazy Train #5. This is a personal Instagram account that has become one of the best Cali grow feeds on Instagram, and of course, Instagram is the best place for bud pics, so be sure to check it out. Give him a follow and you might just learn a thing or two about loving yourself and loving nature.
2.

@therealdank
This account is run by an anonymous medical marijuana cardholder in California that calls himself Danky. If you're into sipping lean and looking at INSANE photos of the most colorful and dank looking nugs you've ever seen, this is an account you need to follow. Danky goes on a lot of adventures, as well, most often with a blunt in hand, and gives a ton of shoutouts to other really awesome weed accounts, which makes this account golden. These photos are truly aesthetically pleasing, and they make you want to simultaneously drool, smoke, and party.
As for the weed pics, you'll find that the majority of shots on this account are of course the weed found at various dispensaries in California. He also has the opportunity to check out grows, headshops, and more. For example, check out this football sized nug, which is covered in crystals and colorful as can be. You should also take a look at this blunt lineup of ultra colorful and incredibly dank looking weed. If massive amounts of weed, sick blunt wrap designs, lean, concentrates, and a fun lifestyle speak to you, you should give him a follow. Honestly though, with a follow count of over 64k, odds are that you're already following.
This is by far one of my favorite personal Instagram accounts based in California. Seriously, this is such a great feed to follow if you like just about every aspect of weed, including clean glass, frosty nugs, concentrates, and more. The owner of this personal Instagram account seems to go out into nature and toke a lot as well since there are a lot of photos of his clean glass and nugs out in nature or on the beach, or of himself with a joint in hand. As far as aesthetics go, this guy has it on lock. This account really brings in the essence of the culture along with the magic of California as a whole, both natural landscape and the cityscape. He also makes his own hash capsules, and there are a ton of photos on there of those in all of their golden glory. As far as the photos of the frosty nugs go, you'll find plenty. Calibudzz is worth a follow for sure, especially if you're looking for spectacular photos of glass smoking pieces as well as dank weed being smoked out of this glass. Occasionally you'll catch a glimpse of some especially beautiful nug photos. Not only is the glass incredible, it's also super clean, and it can't get much better than that.
Ruby is a beautiful girl and an educated medical marijuana patient in the San Francisco bay area who posts a lot of stellar 420 related content including everything from edibles and concentrates, to frosty nugs, to photos of herself doing her thing and rocking it. Her Instagram feed contains a lot of videos of monster dabs and weed porn of all sorts in case you're getting tired of looking at still shots by now. Ruby is also super down to earth and chill with a great sense of humor and it shows throughout her Instagram feed. She's also a foodie! Show me a stoner that isn't but wow, this food looks amazing, and so do the medicated edibles.
If you're into really pretty girls that can almost definitely outsmoke you, this account is for you. Ruby shares some of the best nug pictures on Instagram, but she still does a great job keeping it real and personal, which is what makes her account a feed that you need to follow. She also grows her own plants, and has some really great photos of concentrates to look at regularly, so that's something to keep an eye on. This is a great feed for feeling good vibes.
Nugshots is a professional cannabis photography company with an art gallery based in San Diego, California, and they're one of the most followed accounts on this list due largely to the fact that they are one of the industry leaders. This Instagram is by far the best commercialized take on nug pics on Instagram, seriously, you won't find anything else like it. When we first started photographing cannabis, this is how we wanted to capture it, With all of the colors and various textures intact. You're going to see bud so differently after following. Cannabis or more than green and purple and orange. It's pink and white and blue, too.
Nugshots is really cool because they show off their flower using macro lenses. They really get in on those trichomes and show off truly fire weed. For example, check out this Granddaddy Purple. They turned it into a video that shows the nug and then really gets into it with the macro lense. They also get up close to plant anatomy, like this calyx for example, to this Blue Cookies plant. If you love drooling over incredibly dank buds, be sure to give Nugshots a follow. This is the weed we all strive to smoke and to grow ourselves.
So there you have it! The top 5 California Marijuana Instagram accounts that really showcase what the weed is like in the Golden State. If you love weed and weed culture, these are the best of the best. Have you seen any other spectacular California instagram accounts we may have missed? We always like to see it. Let us know and we'll add them!