Join These 4/20 Virtual Parties During Coronavirus Outbreak!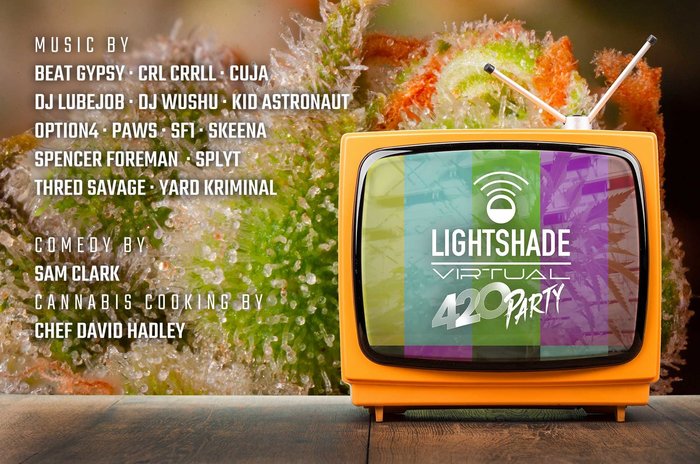 Cities across the country are canceling outdoor 420 celebrations and going online instead. Celebrations in San Francisco, Denver, and Chicago are just some of the 420 events that have been shut down. At Leafbuyer, we see that you are still stocking up on special 420 weed deals, but what will cannabis lovers do on the one-and-only 4/20/2020? Lucky for you, have the answers.
(PS – You can find the BEST party at Leafbuyer.com/420#party)
In Denver, the Mile High 420 Festival in Denver has a strong history of being one of the first and largest celebrations in the country, has been canceled.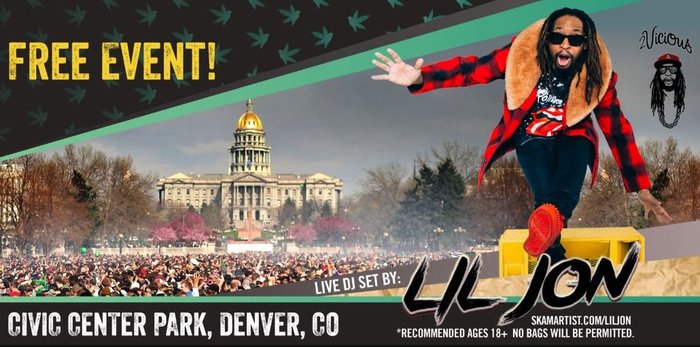 If you go to the site, it states, "Due to the recent outbreak of COVID-19 and the uncertainty of its potential growth, the FlyHi Festival in Civic Center Park on 420 has been canceled. The health and safety of our performers is the top priority. There are no immediate plans to reschedule as this virus continues to circulate."
Feeling blue? Check out the video of 2018's celebration in Civic Center Park in Denver:
Switching to Virtual 4/20 Events
This year, people have the option to stay home and celebrate by watching online. Lightshade is hosting a virtual 420 event as a way of saying thank you and giving back to its customers and the community. Their Virtual 4/20 Party will have comedy, music, and even some cannabis cooking lessons from Chef David Hadley. Comedian Sam Cook will be the emcee and will introduce singers, bands and DJs from Colorado like Beat Gypsy, CRL CRLL, Cuja, DJ Lubejob, DJ Wushu, Beat Gypsy, CRL CRLL, Cuja, Kid Astronaut, Paws, SF1, Spencer Foreman, Splyt, Thred Savage and Yard Kriminal.
In San Francisco, Mayor London Breed had some strong words. In her Twitter post, she says officials will take action if anyone decides to come to the city to celebrate outdoors. She says people will not be allowed to show up at Hippie Hill in Golden Gate Park on April 20th this year. The mayor says there will be barricades and even citations or arrests. Usually, about 15,000 people have shown up each year since the first year of legalization in Califonia.
To be clear: 4/20 will not be tolerated this year.

Do not come to San Francisco to celebrate. We will cite people. We will arrest people if necessary.

Order food. Watch Netflix. Stay home and stay safe. pic.twitter.com/4w2T9XJrej

— London Breed (@LondonBreed) April 13, 2020
Some people on social media are talking about everyone going outside their front door or balconies on 4/20 at taking a toke at 4:20
I saw something going around about everyone going outside their front door or balconies on 4/20/20 and taking a toke at 4:20 in solidarity with each other and I'm kind of falling in love with the idea. Are you in?

— Coral Kamstra-Brown (@CoralReefer420) April 11, 2020
In Chicago, the state legalized recreational marijuana just a few months ago. Because of the Coronavirus, Governor J.B. Pritzker issued a statewide stay-at-home order until the end of the month.
Dispensary 33's Waldos Forever Fest will now be held Saturday, April 18th at 4:20pm. on the Twitch App. You can RSVP Here. https://do312.com/waldos420inplace The actual event has tentatively been pushed back until September 23, 2020, depending on the Coronavirus situation.
A Full List of Online and Virtual 4/20 events
"Urbana 420 House Party" is offering four days of Virtual events from April 17-20, including Yoga, comedians and educational events. You can sign up here at https://www.urbananow.com/urbanahouseparty
"The Great American Sesh" with Tommy Chong, B-Real, Too $hort, and a long celebrity-driven line up will be live-streamed on  Twitch. It benefits Direct Relief. More information at https://www.thegreatamericanseshin.com
"Come And Toke It" with host Willie Nelson and music artists, chefs and comedians will benefit "The Last Prisoner Project." Learn more at http://luckreunion.com/comeandtokeit
"Highstream 420 Festival" with Melissa Ethridge and other Celebrities is a coast to coast online 420 festival that benefits Coronavirus relief. More info at https://www.highstreamtv.com
"Lightshade Virtual 420 Party" with Comedian Sam Clark will feature DJs, bands and a canna chef. It benefits agencies like Urban Peak and Metro Caring. Leafbuyer is live streaming this event at Leafbuyer.com/420#party or you can visit at https://virtual420party.com/
Livewell Presents "420 for a Cause" will benefit Colorado COVID Relief Fund and others. Learn more at https://420foracause.com
"420 Virtual Summit" is a health and wellness fair. Speakers will address tops such as treating PTSD, pain and opioids, as well as cannabis in the workplace.  Learn more at https://www.420virtualsummit.com
Whatever you end up doing this 4/20, be safe and don't let COVID-19 bring you down!