How to Get Your Medical Marijuana Prescription Online in Oklahoma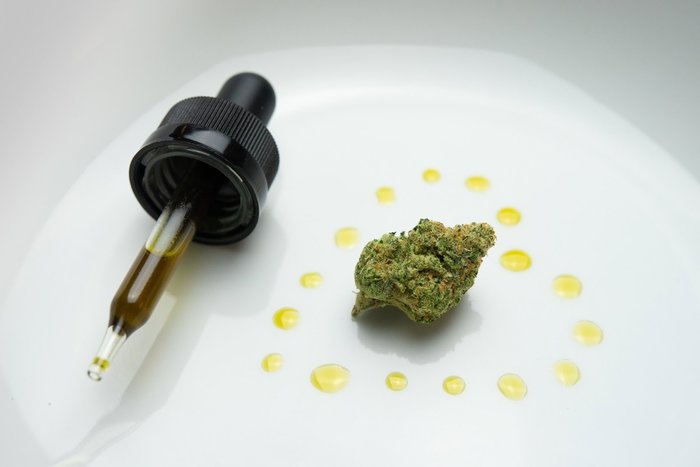 Oklahoma has one of the most lenient medical marijuana laws in the nation. Read on to find out how you can join Oklahoma's medical marijuana movement today.
Is it Hard to Get an MMJ Card in Oklahoma?
Not at all! In the first few months, the most difficult hurdle Oklahomans faced was finding a doctor who was willing to talk to them about cannabis. But the barriers of stigma have evaporated as more than 5% of Oklahomans joined the program.
Now, doctors are joining the movement too as they see the results with their own eyes, so patients have hundreds of physicians to choose from. With so many options, pricing for an evaluation is far more competitive and convenience and service have improved dramatically.
Patients can choose from traditional physicians who service patients at physical locations or more modern telemedicine physicians who see their patients via the internet. NuggMD offers medical marijuana telemedicine evaluations for just $99. Their state-licensed physicians provide evaluations via any video-capable phone, tablet or computer and have already helped thousands of Oklahoman's qualify for their medical marijuan cards.
Why You Should Get an MMJ Card in Oklahoma
The most important benefit of having a medical marijuana card in Oklahoma is the obvious one–it's the only way to legally use cannabis. Non-card-carrying Oklahomans caught with cannabis can state a medical condition to reduce penalties, but they're still subject to arrest, fines and possible criminal charges. 
Those who register with the program won't be prosecuted if they follow the rules. Luckily, that process is a piece of cake with NuggMD.
How NuggMD Works
NuggMD is a telemedicine platform that specializes in evaluating patients for medical marijuana treatment. Their doctors understand the endocannabinoid system and marijuana's potential benefits and pitfalls. 
Since Oklahoma has no qualifying conditions, doctors are free to recommend cannabis to anyone they think will benefit.
To start your evaluation, simply go to nuggmd.com/oklahoma and:
Choose your state

Create an account

Enter your name, age and current home address

Upload your medical records

Provide payment information

Relax in the virtual waiting room
From there, your information is sent to the first available doctor. You'll need a video-capable phone, tablet or computer so they can see you face-to-face.
What to Do After Receiving Your MMJ Recommendation
Getting your MMJ rec in Oklahoma is just the first step. Once approved, you'll get a PDF certification that you'll use for state registration. 
It takes Oklahoma up to 30 days to complete patient registrations and send ID cards through the US Mail, so you should start as soon as you get your recommendation. 
To apply, go to the OMMA's online application page at http://omma.ok.gov/apply-now within 30 days of receiving your rec. Don't delay because your recommendation must be issued no less than 30 days before you apply. If you wait too long, you'll have to get a new evaluation. 
How Much is Oklahoma's MMJ Card Fee?
The state application costs $100 unless you're on SoonerCare, MediCare or are a military veteran with proof of your status. Those patients are only charged $20. 
The state application fee is separate from your evaluation cost.
Once your application is complete, the OMMA will notify you and send your new card within 14-30 days. If your application is incomplete, you'll need to correct it and will experience additional delays, so make sure your application is 100% complete before you send it in!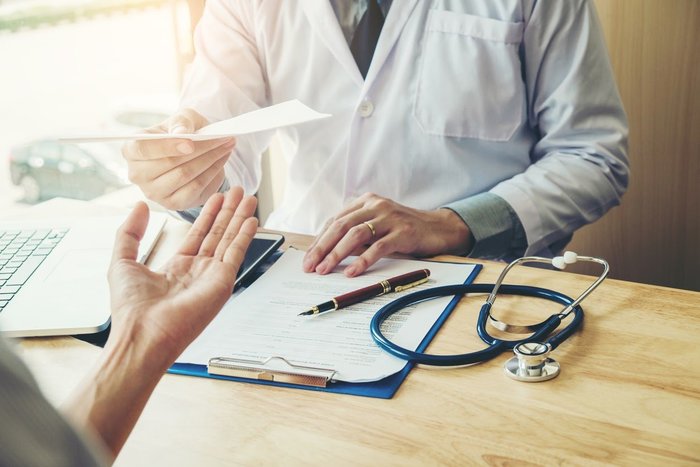 How Telemedicine is Breaking Down Barriers to Medical Marijuana Access
Some people will always prefer the traditional doctor's office, despite the increased exposure to infection and long wait-times in uncomfortable rooms. They simply find it hard to believe that they can receive the same level of care with telemedicine. 
But the truth is that for many patients, telemedicine isn't just more convenient, it's essential. Consider patients at increased risk of infection, with severe mobility problems, or those who live in rural areas. 
Telemedicine makes it possible for these patients to see their doctor when they need to without risking a setback to their health.
NuggMD began their telemedicine service in California for this very reason. Since then, they've expanded to New York, Nevada, Missouri and Oklahoma. Since 2016, their team of state-licensed physicians have helped more than half a million patients find new options to treat chronic or serious conditions.  
About NuggMD
NuggMD is the leading cannabis telemedicine provider in California, Nevada, New York, Oklahoma and Missouri. They've matched over half a million patients with providers who understand how medical marijuana can fit into a variety of treatment plans. 
And their sister company in California is breaking new ground as well. They've launched the industry's first cannabis subscription service called the Nugg Club Box, which features $225 worth of premium, personally-curated products for just $99.