How Much Does Weed Cost in Denver, Colorado?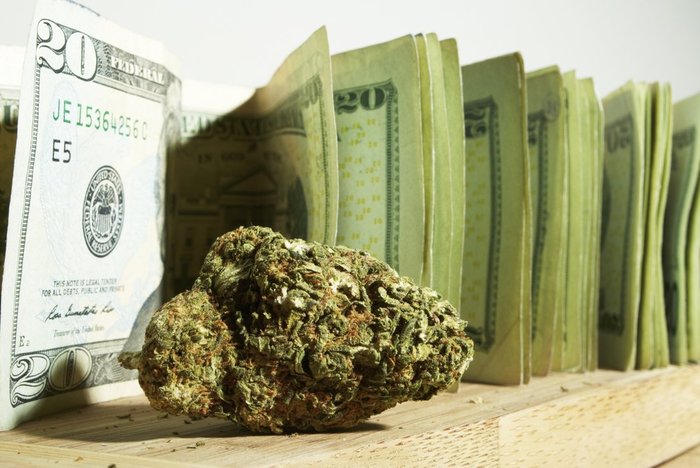 Colorado is, and has been, one of the leading states in marijuana reform for some time now. The established marijuana market in the state of Colorado is a bit saturated, but it's still one heck of a pioneering sector. Over the years, the price per pound of marijuana has continued to decrease in the state. Whether it is too much competition or a race to the bottom dollar, the cost of weed is lower in Colorado than most other markets.
While the lower prices may make certain consumers happy, it also causes a lot of backend problems for marijuana businesses. It is essential to pay attention to market trends, especially in major cities like Denver. With that in mind; let's do a quick analysis of how much does weed cost in Denver, today?
The History of the Price per Pound in Denver, Colorado
When it comes answering "how much does weed cost in Denver?", it all starts with the price per pound on the backend. In a market like Colorado's, where the competition is saturated, and the primary consumers are bargain shoppers; it is difficult to keep the price per pound high. Nevertheless, Colorado took a quick and mighty plummet towards the bottom compared to other marijuana markets.
January 1st, 2015 – $2,007/Pound
January 1st, 2016 – $1,948/Pound
January 1st, 2017 – $1,471/Pound
January 1st, 2018 – $1,265/Pound
April 1st, 2018 – $1,012/Pound
June 1st, 2018 – $750/Pound
December 1st, 2018 – $800/Pound
January 1st, 2019 – $900/Pound
Granted, the price per pound did seem to make a rise towards the end of 2018 and is starting on top for 2019. It's still rather low compared to other markets, but it is good to see it balancing itself out rather than continue its plummet. Obviously, as the price per pound decreases it causes the price of individual cannabis products to decrease as well. While the margins are still there for the retailer, a majority of grows and manufacturers see their margins dwindle quickly.
The Average Cost of Weed in Denver
Denver, Colorado is a hub of recreational marijuana for both local citizens and thousands of tourists. The Denver cannabis market is full of similar competition offering the lowest prices possible. Nevertheless, there are still higher-echelon products that maintain their market price throughout these growing pains.
To determine how much does weed cost in Denver in 2019, it's best to take a look at online menus of reputable dispensaries to establish the average price of weed on the Denver market. After looking at the major dispensaries in the city; these are the average prices per marijuana products in Denver.
Marijuana Flower:
1/8 Oz: $25.00
1/4 Oz: $55.00
1/2 Oz: $75.00
1 Oz: $120.00
Marijuana Concentrates:
A gram of Wax: $20.00
A gram of Shatter: $25.00
A gram of Live Resin: $45.00
Marijuana Edibles:
The above average cost of weed in Denver does vary a bit. The City of Denver enforces about a 20 to 24 percent cannabis sales tax, which is an additional cost in most dispensaries. Granted, a majority of recreational shops are beginning to add the tax into their out-the-door prices to keep consumers happy (unaware of how crazy the taxes are). It is possible to find weed for cheaper in Denver, but it takes some shopping around. Nevertheless, the above prices are fairly solid compared to what other state markets are getting out of consumers for mid-level marijuana.
What to Expect of Marijuana Prices in 2019?
The New Year is full of surprises, and it's tough to say what will happen to the marijuana prices per state as the industry continues to grow. With federal legalization on the brink of reality, it's safe to say the prices will continue to drop; primarily, in established marijuana markets like Denver. The cost of weed in Denver is likely to fall from here, but the back-end margins are becoming too small for marijuana businesses to sustain. In turn, competition is beginning to liquidate and selling licenses to larger conglomerates.
As more and more large groups take over the cannabis market place, the prices will balance out again, but still, become much lower than the other markets. The race to the bottom in Denver is nearly over as the margins continue to dwindle for the marijuana growers and manufacturers that don't have the capital to stay alive.
In 2019, the Denver marijuana marketplace will start preparing for the potential of federal legalization by running out the competition with strong branding and pricing. Marijuana businesses are looking at the big picture for the industry and attempting to stay alive until the national market opens its doors. Those who outlive this race to the bottom will hopefully see its margins sustain itself as the market opens nationally.
Stay tuned for further updates on established marijuana markets in our nation, here!