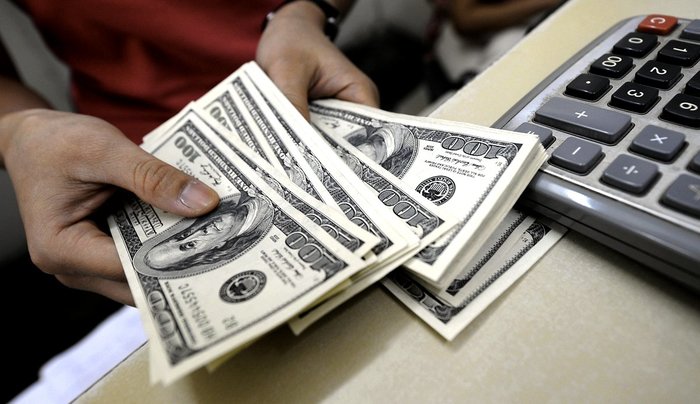 The Colorado marijuana industry is worth over a billion dollars, thanks to the information provided by the Colorado Department of Revenue. We passed the $1 billion dollar mark in legal cannabis sales in 10 months during 2016, just one year after we came up a teeny bit short of the milestone revenue figure the year before. That's absolutely amazing considering that marijuana was still illegal to use recreationally here a few short years ago. According to data released Thursday, February 9th by the Colorado Department of Revenue, dispensaries in the state of Colorado sold a total of $1.3 billion in medical and recreational marijuana sales last year, which generated close to $200 million in tax revenue for the state. Here's a bit of information we dug up on what makes our cannabis industry the king of all the recreational states, and why we're bringing in so much cash. Check it out:
Money Matters
As we mentioned, Colorado generated 1.3 billion dollars in medical and recreational marijuana sales in 2016 and generated almost 200 million dollars in tax revenue. The craziest part – that's more money than the entire GDP of the island nations of Antigua and Barbuda in 2015. That includes everything, their tourist industry, the exports, their taxes, everything. All of it made less than our pot industry.
Our cities in Colorado also collected millions in additional tax funds that went to the cities they came from and the schools, which is allocated to things like improving our roads, improving our schools, building homeless shelters, and overall creating cities that are great to live in.
Our dispensaries also sold just over 699 million dollars in medical marijuana and recreational marijuana sales in 2014, the first year Colorado spent with legalized recreational weed. In 2015, these sales took a massive leap from almost 700 million dollars to 996 million dollars.
"[Colorado's tax revenue] is just the tip of the iceberg," communications director Mason Tvert of the Denver-based Marijuana Policy Project told The Huffington Post in an emailed statement.
How is Colorado Different?
Colorado legalized recreational weed in 2014, and since then we've made exponential gains in revenue, but why? What makes the Colorado weed scene any different than the Oregon or California weed scene? It comes with a culture that has affected our people down to our cultural fundamentals. We've become a hub for pot tourism, since it was one of the first states with beautiful scenery and a ton of things to do. We've got the Rockies and a million places to explore, great beer, great weed, and cities with a ton of entertainment options, and it's brought plenty of people from across the country to pick up a little weed and try it while they enjoy their visit.
Aside from that, our industry is regulated well enough that the product is some of the best in the country. Our growers are masters at their craft, and most of us grow organically and sell locally, which keeps our small businesses thriving.
Colorado is also the birthplace of several nationally recognized companies that produce edibles, both medical and recreational, concentrates, and more. Dispensary chains that started out here have spread into other states and are just as successful and renowned as they are here.
Pot has affected our culture to its core too, and you can tell. You can talk to just about anyone out here and they're friendly. Weed has affected the way we interact with others, and our crime rate has been on the decline since 2014.
This industry is an industry that promotes supporting local businesses and a general closeness as a community. It brings out the best of what Colorado has to offer, which is why we're putting the other states to shame.
The Future
Some say the Colorado pot industry will continue to go crazy. ArcView Group, a cannabis industry research firm estimates that with the exponential growth we're experiencing each year in marijuana sales, we can expect to see a potential 22 billion dollars in annual sales by 2020, however, other experts believe that Colorado's sales may plateau in 2017 and beyond, as other states begin to legalize marijuana and market pressures exert a downward force on the wholesale price of cannabis.
We received an awesome 200 million dollar bonus from our tax revenues, but compared to what Colorado sets aside for our state budget, it's hardly enough. Of this 200 million dollars, 40 million dollars have been set aside for grants to go to public school construction, which many folks believe isn't enough funding. The rest of the funds, a total of 160 million dollars will be delegated to things like law enforcement, substance abuse prevention and treatment programs, among other things. If you want to see a breakdown of all the ways this money will be allocated and spent and how the marijuana is taxed, check out this awesome flowchart which will explain everything you want to know.
"Marijuana tax revenue is not going to cover the state's budget, but it is going to cover important programs and services that would otherwise be left out of it," Mason Tvert said.
"Colorado has had a really good run, being the first mover," Miles Light, an economist with the Marijuana Policy Group, told The Cannabist blog a couple of weeks ago. "Now, as other states legalize, some of these external benefits that are occurring are going to be eroded."
The only issue is that Trump is our new president, and we will still have to wait and see how his administration will handle the issue of legalization or decriminalization because cannabis still remains illegal under federal law even though just about every state is on board with legalization or at the very least, decriminalization. President Trump's appointed attorney General is not on board with cannabis, and we are worried that Jeff Sessions and Trump will eliminate the industry altogether. Sessions is quoted as saying that the legalization of weed anywhere was a mistake, and that "we need grown-ups in Washington to say marijuana is not the kind of thing that ought to be legalized."
"The big lesson we tell other states is you probably shouldn't legalize marijuana if you want to make money — that's not why you do it,"
said J. Skyler McKinley, who is the deputy director of Colorado Governor John Hickenlooper's Office of Marijuana Coordination.
"You do it because you think that a regulated marketplace might be safer than an unregulated marketplace or you believe that the war on drugs didn't work."
So the future is still a little foggy and not totally transparent and clear, but we can only wait and see. Odds are the marijuana program won't disappear entirely under the Trump administration, but it remains to be seen whether or not we will continue to see tons of financial gains made in Colorado or watch it plateau. Either way, we're killing it, and we can't wait to see the innovative future the industry will provide in a few years time.