The Best Weed Grown in Colorado for 2017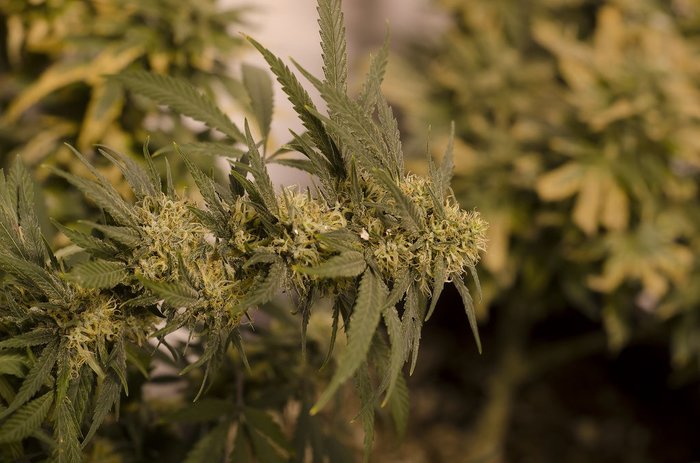 Colorado has become a hub for great weed. We've been lucky enough to have plenty of time perfecting our weed to the point where we've built a recreational tourist industry around our exceptional recreational cannabis. Our growers have spent years developing new strains and cross breeding other strains to develop cannabis that is more potent than anything anywhere else, as well as more aesthetically pleasing with better, longer lasting highs.
Colorado is the birthplace of several strains renowned nationwide, and we aim to cover these. A lot of these strains were developed by the master growers at several of the larger Denver dispensaries, meaning that if you see a strain you like, you'll be able to pick it up on your visit out here in all of its glory. If you live here, there are even clones available for the home-grower that wants to try their hand at producing some of the best weed in Colorado. In no particular order, check it out:
1. Colorado Bubba
Colorado Bubba comes from MMJ America, who has taken home 18 Cannabis Cup awards, which is more than any other dispensary group in the country. Traditionally, Cannabis Cup was strictly for medical marijuana until 2013, which is where many of MMJ America's awards come from. They've been taking home first place awards since 2014 in Denver. Colorado Bubba took 2nd place in the 2015 cannabis cup, but it's become a real crowd pleaser. This hard hitting Indica strain (testing in at 20.45% THC) took 1st place in High Times' 2014 Amsterdam Cannabis Cup in the "Best Indica" category, which makes it a world-renowned strain and one of the best strains to ever be grown in Colorado. Colorado Bubba is a cross between Northern Lights #5 and 92 OG and consumers report a subtle piney smell and a high that helps them rest.

Starting as a medical dispensary, MMJ America has had the chance to expand rapidly, with a new location just opening in Las Vegas this January. With 7 locations nationwide, MMJ America has been working hard on developing more potent strains for the chance to win more Cannabis Cup awards as well as help their medical cardholders and recreational customers.
From the good people at Fresh Baked Boulder comes the original CBD strain, Cannatonic. Most people have heard all about the Charlotte's Web strain or the R4 strain (or really any strain high in CBD), which are all derived from Cannatonic. Fresh Baked Boulder didn't create the Cannatonic strain, but they did perfect it, and they get major points and many awards for the closest thing to a flower with a 1:1 THC to CBD ratio. High Times uses this ratio in their scoring algorithm for CBD categories in Cannabis Cup competitions. Overall, Fresh Baked Boulder created an excellent medicinal product.
Fresh Baked has a strain bank on site with over 50 different varieties that filter in and out of their shelves on any given day. Among these strains is their personal Jack Flash strain (Jack Herer X Skunk #1) that won the silver medal at Cannabis Cup in 2012. Their Trainwreck is also part of the strain bank, and it won the Rooster Classic in 2012 as well. Cannatonic, of course, can be found since it's become a world renowned strain and one of the best to be grown in the state of Colorado. Fresh Baked has been in business since 2010, so they've had plenty of time to perfect their grow processes, and they continue to find success with their genetics.
3. Bio-Star
Bio-Star is a fantastic, hard-hitting Indica that tested in at 29.18% from the master growers over at High Level Health. These guys always produce strains that test in the mid to upper 20's as far as THC percentage goes, and the flowers are so clean to smoke it can be compared to a dream. Not only is Bio-Star exceptional on the potency side of things, it's also incredibly flavorful, and it makes my mouth water just thinking about it. Bio-Star is essentially a triple back-cross of Sensi Star and Bio-Diesel (which is a hybrid between Sensi Star and East Coast Sour Diesel). It took home several Cannabis Cup Awards and has been featured on High Times' Earth's Strongest Strains spread. As such a renowned and well-received strain, Bio-Star makes it onto our list of the best weed grown in Colorado.
High Level Health is an interesting place. They've spent plenty of time developing soilless grows that include organic nutrients. Each plant is hand watered and inspected daily to ensure the flower produced will be of the highest quality. High Level Health is known for bringing together the leading minds in the industry to study new technologies and test new strains. They're also well-known for winning four 1st Place awards at the 2016 Colorado Cup in the Rosin, Sativa, CBD and Highest THC categories.
4. Cindy White
Cindy White comes from the fine folks at The Green Solution, who have brought home more than 50 awards from some of the most respected and competitive Cannabis competitions in the United States and around the world. Judged by peers, judges, and patrons, the Green Solution has plenty to brag about. The Green Solution is a Colorado based and family owned business that is proud to be among the most awarded companies in Colorado with over 50 awards for quality flower, concentrates, and edibles. The Green Solution also has a family of Retail Associates that are sharp-dressed and well-equipped with the concierge-level expertise needed to craft each individual's cannabis experience.They are the most awarded dispensary group in all of Colorado and have taken home several awards from the High Times' Cannabis Cup.
Cindy White is a People's Choice winner and a Sativa-dominant hybrid cross between Cinderella 88 and Princess with uplifting effects. It also comes with an earthy and flowery smell that almost takes on a menthol type bite, and features a zesty flavor with a clear, creative, motivating high. Cindy White is also a very resin filled plant which probably comes from both parent strains, which makes it an interesting smoke.
From the master growers over at Green Man Cannabis comes the fabulous Ghost Train Haze, which is an incredibly potent Sativa. If you had the chance to take a look at our list of 5 of Denver's Must See Dispensaries, you probably noticed our mention of Green Man Cannabis and their excellent strain. Ghost Train Haze comes from the cross between Ghost OG and Neville's Wreck. Ghost Train Haze grows dense buds covered in white, crystal-capped trichomes, which is relatively unusual for a Sativa strain. It also comes with a mouth-watering sour citrus smell and flavor along with a high amount of THC. 
Green Man Cannabis won the High Times award for best Sativa flower 3 years in a row (2014, 2015 and 2016) with their very own Ghost Train Haze. With this win came critic reviews, one of which by a Ry Prichard who made notes that stated "The good vibes Ghost Train Haze provided continued for a total of over two and a half hours, which is definitely above average for a high-tolerance, primary concentrate smoker like myself." They also took home the award for best Indica in 2015 for their own in-house developed Louie OG.