The Best Grow Supply Stores in Oregon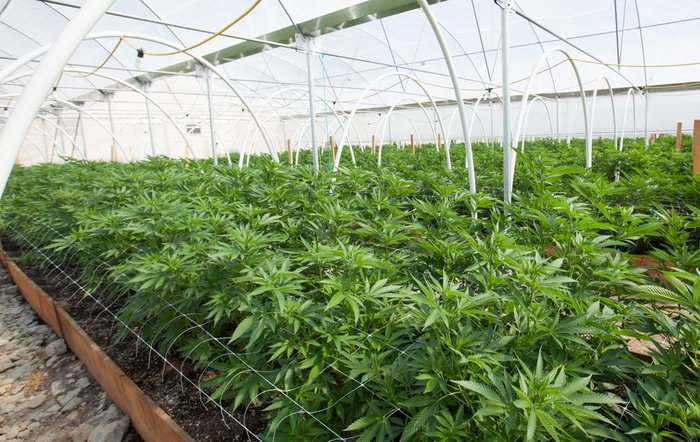 If there's one thing the Pacific Northwest is known for, it's their lush, green forests. Oregon is a fantastic place to grow plants, and marijuana is no exception. Growing cannabis has been legal in Oregon since July of 2015 – and you don't need any medical permission to do so. Each household is allowed four plants; you just have to keep them out of public view. And be over the age of 21, of course. Here are some of the best grow supply stores in Oregon that will help you through nearly every stage of starting a home grow operation.
Portland, OR
Roots Garden Supply
Ask any grower from Portland about grow supply stores in Oregon and they'll be sure to mention Roots Garden Supply. This store is one of the longest standing grow supply stores in Oregon, and has some pretty deep roots in Portland's cannabis culture. The store puts a big emphasis on organic growing, and because they've been in the game so long, they have some top-notch relationships with all of the best suppliers. Roots Garden Supply is also 100% locally owned and operated, so shopping there is a wonderful way to support the local economy in Portland.

Bloom Garden Supply
If you dream of a decked out hydroponic grow, Bloom Garden Supply should be the first stop. This grow store has two locations in the Portland area, and prides itself on offering science-based solutions to some of the most common issues people face with hydroponic growing. That being said, they serve everyone from total beginners and hobbyists to career gardeners and commercial clients. They also carry some of the most high-tech grow equipment (like Quest climate-control) in Portland, so if you're looking for top-of-the-line products it's a great place to shop.
NW Hydroponic Repair & Resale 
NW Hydroponic Repair & Resale is probably one of the most unique grow stores in Oregon, as they offer the option to buy gently used equipment at a lower rate. If you are a hobbyist, this is an excellent option to get started with hydroponic growing. You won't have to put a lot of money upfront, and you'll get to experiment with different hydroponic growing processes. If you end up turning in your hydroponic grow for another setup, or decide to upgrade your system, you can even sell your items back to the store.
Grow World
If you're looking for a one-stop shop for all of your growing needs, no matter what they are, Grow World in Portland likely has you covered. This place is like the big-box chain version of grow supply stores in Oregon. They offer all of the things you might expect from a larger operation – including lower prices, 30-day money back guarantee, and in-house warranties. They're also open pretty late and have a huge staff – so if you have any questions, an expert is never too far away.
Eugene, OR 
Emerald Valley Gardens
If you haven't noticed, most grow supply stores in Oregon offer tons of options for hydroponic growing, but what about all those purists who want to grow their plants under the sun? That's where Emerald Valley Gardens comes in. In addition to offering lighting, climate control, and other equipment for indoor growing, they also sell everything needed to start a greenhouse grow. And aside from supplies, they will also lend their expertise and help you design, maintain, and come up with a harvest plan for your grow. To top it off, Emerald Valley Gardens also offers local price matching, so you can be sure they have the best deals.
Vital Organics Northwest
If you're on the lookout for a truly amazing line of soil for growing cannabis, you have to check out Vital Organics Northwest in Eugene, Oregon. Unlike other grow stores that might push liquid nutrients packed with chemicals, Vital Organics Northwest carries an excellent brand of soils and fertilizers from Vital Earths that will give you a maximized yield without any nasty ingredients. The line also contains soil-building products, which is awesome if you're the kind of grower that likes to recycle their soil.
Salem, OR 
Legacy Garden Supply
If you live in or around Salem, you're in luck. The area is home to an incredible grow supply store – Legacy Garden Supply. This grow supply store has the product offerings of a large superstore with the local expertise and customer service of a mom-and-pop operation. The business is family run, and they cater to all different kinds of growers – including first-timers and commercial growers. They specialize in hydroponic gardening systems and supplies, lighting and power systems, advanced organic nutrients, bloom boosters, home grown systems, cloning techniques and equipment, blooming fertilizers, organic overdrive nutrients, Aeroponics, and so much more. On their website, they state that they literally have "everything you need to succeed," and by looking at their product offerings, it's probably true!
Wolf Creek, OR
Southern Oregon Greenhouses and Grow Supplies
While hydroponic growing is probably one of the more common ways people grow cannabis at home, growing in a greenhouse is a very cool experience. It gives you the option to grow larger plants than you'd be able to produce indoors. If you're doing a commercial grow, it allows you to grow a higher volume of plants outdoors but still reap the benefits of light deprivation. One place where you can set yourself up with a killer greenhouse is Southern Oregon Greenhouses. There you can purchase a full kit that's packed with everything you need to get started – no guesswork or ordering random parts required!
For the best marijuana deals, head to the Leafbuyer deals page!