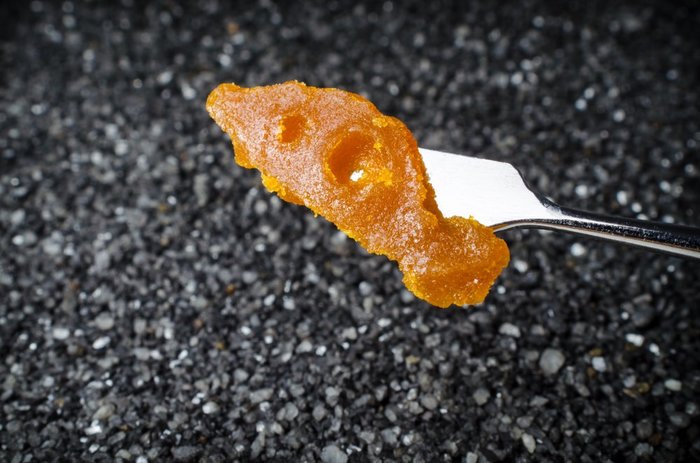 Cannabis concentrates are on the rise in nearly every established legal marijuana market. While many consumers were loyal to the classic doobie for quite some time, the modern-day cannabis concentrate game is taking over. From wax and shatter to premium live resin and THC distillate, cannabis concentrates are a market of its own within the marijuana industry. The state of Washington is a well-established cannabis market with a plethora of marijuana vendors. While finding the best deal on concentrates is not always easy, there are some premier cost-effective dab companies in Washingto

. 
Average Price of Cannabis Concentrates in Washington
The price of cannabis concentrates tends to vary drastically per brand, type of product, extraction method, location, and even the retailer's ability to move product. The backend of the cannabis industry is what sets the price points, and if one retailer can purchase higher amounts of product than others, then they get the best prices. In turn, out the door prices of cannabis concentrates are all over the place. Nevertheless, Washington's market price for cannabis concentrates is relatively reasonable across the board. 
Average Price of Concentrates in Washington: 
Wax and Shatter: $25 – $50 / Gram
Live Resin: $30 – $80 / Gram 
Distillate: $40 – $80 / Gram 
Keep in mind; the price of cannabis concentrates also varies per type of consumer. Recreational marijuana consumers will always pay more than medical marijuana consumers. Not only is the set price per gram high in the recreational market, but there is a much higher tax rate. While some dispensaries offer discounts when purchasing weight, it is not too common. Most concentrates are purchased per gram or even by the half gram.
Three Cost-Effective Dab Companies in Washington
The amount of competition in the state of Washington is pretty high. Granted, it has not faced quite as many growing pains as the Colorado market where it has lost a ton of its competition. Nevertheless, with a market competition as high as Washington's, it is tough for certain cannabis companies to stand out amongst the pack. For cannabis companies to gather a piece of the market share, their prices have to be stellar. For those consumers who can't quite afford the best products every time, check out these three cost-effective dab companies in Washington!
Black Label Cannabis 
Black Label Cannabis is a first-class marijuana cultivar and extraction company based out of Tacoma, Washington. Black Label Cannabis is on a mission to provide their cannabis community with high-end indoor grown flower they can trust. From seed to sale, Black Label Cannabis performs quality-checks on all of their products. While Black Label does produce some fine cannabis flower, it's their cannabis concentrates which catch consumers eyes. By using their fine-tuned extraction methods, Black Label Cannabis produces a top-notch line of concentrates consumers adore. Their product line covers nearly every concentrate category available. Plus, their prices are tough to beat!  
Average Prices of Concentrates:
Wax and Shatter: $15 – $20 / Gram 
Live Resin: $25 – $35 / Gram 
Consumers can find Black Label Cannabis in recreational shops throughout Washington. Not only does Black Label Cannabis offer some of the cheapest live resin in that state, but their quality is on point. It is the ideal dab company in Washington and fits the needs of many consumers. Black Label does offer higher-end product lines, but their most cost-effective line is by far their Black Label. Every year, Black Label Cannabis releases a range of strains for their extractions. Here is the list for 2018:
Afghan Berry 
Chocolope 
Cinex 
Day Tripper 
Orange Sherbet 
Doc Croc LLC 
Doc Croc LLC is one of Washington's top marijuana vendors. They are known for producing some of the highest-quality flower on the market due to their indoor hydroponic growing methods. Doc Croc put a strong focus on maintaining the quality of their products by using only their in-house flower for all of their ancillary products. Doc Croc has an immense collection of cannabis concentrates ranging if potency and price. Their concentrate product line consists of Croc Tears (Distillate), Dabulator (Distillate Cartridges), RSO, Wax, and Shatter.
Average Prices of Concentrates:
Wax and Shatter: $25 – $30 / Gram 
Distillate: $30 – $40 / Gram 
RSO: $20 – $25 / Gram 
Doc Croc is available in recreational dispensaries throughout the state. They quickly took place amongst the best as one of the top dab companies in Washington. Their extraction team has mastered the art of BHO concentrates and looks to continue to fine-tune their process any way they can. Doc Croc is a go-to cannabis company for many different consumers. In particular, their distillate and RSO are incredibly cheap compared to other competitors; which make them an ideal vendor for medical patients as well!
Snickle Fritz  
The state of Washington is known for having a plethora of cannabis vendors. However, due to so much competition, many quality vendors are left behind. Snickle Fritz is a stellar dab company in Washington, but they are well-known in the marketplace. Nevertheless, their line of concentrates is perfect for those consumers who need quality products at affordable prices. Snickle Fritz is possible the most affordable concentrate company in the state. While their line is not the broadest collection, the products they offer are potent, clean, and taste great! Snickle Fritz is a bit tougher to find but is still available throughout recreational dispensaries in Washington.
Average Prices of Concentrates:<
Wax: $15 – $20 / Gram 
Live Resin Sugar: $15 – $25 / Gram 
Distillate: $30 / Gram 
Check to see if any of these dab companies in Washington are available in a dispensary near you, here!