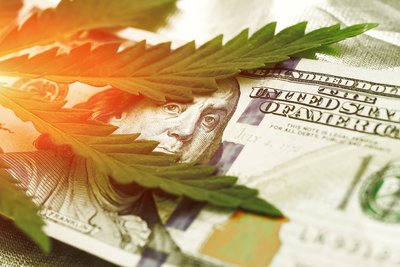 In 2012, Washington became one of two states to recreationally legalize marijuana alongside Colorado. As a result of this decision, adults aged 21 and above can now legally possess, purchase, and grow their own cannabis, which started a trend on the West Coast. In terms of population, Seattle is Washington's largest municipality with a little over 608,000 people, and this city takes the title as the largest city in the Pacific Northwest region. Aside from Seattle being one of the fastest-growing cities in the U.S., many of their residents are marijuana users, which has generated millions of dollars in marijuana tax revenues. How much can you expect to spend on weed in Seattle, and where's the best place to start shopping? Read on to find out!
Brief Background of Washington's Medical and Recreational Marijuana Programs
Washington legalized medical marijuana back in 1998, and due to residents' and tourists' interest in quality bud and the program's success, marijuana was recreationally legalized, which led to an influx of people eager to get involved in the industry. Washington decided to implement a recreational marijuana program that's different from Colorado's and even Oregon's. For example, Washington chose to shut down their established medical marijuana dispensaries so that they could build their recreational marijuana market from scratch. This move received a lot of criticism at first, but then it started flourishing, and the state's economy experienced much success.
Seattle Marijuana Prices for Flower
Despite the changes Washington's recreational marijuana program went through, they continued to cultivate and sell quality marijuana. On average, Seattle marijuana prices vary by the strain, the season you're purchasing it in, and the quality you're looking for. Check out the list below, which includes the average price of various Seattle marijuana flower strains
Gram: $5-13, which is $3 more than the national average of $10
Eighth (3.5 grams): $20-40
Quarter (7 grams): $50-78
Half ounce (14 grams): $146-160, mostly depending on the products' quality
Per ounce (28 grams): $100-248
The average price of one ounce of flower in Seattle can cost as much as $248, but customers have reported finding ounces for $194 at certain dispensaries, which is a bit higher than the national average of $161. Overall, it's important to know that comparison shopping can save customers a large chunk of change.
Seattle Marijuana Prices for Pre-rolls
In addition, in Seattle, you can find pre-rolls for a relatively cheap price depending on which dispensary you go to and if that dispensary is running a special deal. On average, pre-rolls cost anywhere from $6-18 per one gram, but smart shoppers can get sweet deals if they're a loyalty reward member, a medical patient, and/or if they go to a dispensary that runs daily deals.
Below, is a list of Seattle dispensaries that sell affordable pre-rolls:
The Green Door: Pre-rolls are $5
Herban Legends: Pre-rolls cost anywhere from $5-10, depending on the strain
American Mary: Pre-rolls are $5
Grass & Glass: Pre-rolls start off at $5, and they go up to $20 for top-shelf strains
Seattle Marijuana Prices for Concentrates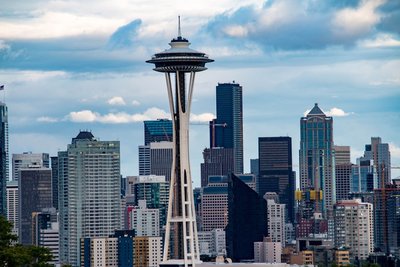 If you're looking for quality concentrates that won't break your wallet, check out Seattle Tonics. They sell concentrates by the gram that range from $15-30, which is the same price at Cannabis City dispensary. However, at 365 Recreational Cannabis dispensary and at Grass & Glass dispensary, select concentrates go for $15 per gram, which is a more affordable base rate. In particular though, if you're looking for shatter, check out Cannabis City, which charges about $36 per gram.
According to Leafbuyer, for 2017, the average price for most recreational concentrates in Washington costs anywhere from $25-75, and edibles are close to the same. If you're a medical marijuana patient, concentrates will cost around $20-60 or more, depending on which concentrate you plan on purchasing.
Seattle Marijuana Prices for Edibles
The prices of edibles in Seattle vary based on the kind you purchase, how many edibles you get in each pack/bottle, and the number of milligrams per edible and per package.
Overall, edibles cost anywhere from $4-50, however, basic edibles like chocolates cost around $30 per one pack of 10 pieces at Seattle Tonics, whereas edible brownies cost around $11 per one ten-milligram brownie. However, at The Green Door, edibles cost $5 for individual pieces instead of bulk packs/bottles.
Marijuana Price Changes in Washington
Seattle marijuana prices have experienced a decrease in prices, but Washington as a state has undergone significant changes since their recreational marijuana program went into effect. Tax changes have lowered the wholesale price of marijuana products, according to TheCannabist, which has fluctuated in recent years.
Initially, Washington introduced a 25 percent tax on marijuana producers, a 25 percent tax on marijuana processors, and a 25 percent tax on marijuana retailers, which was classified as a three-tier excise tax system. However, Washington implemented a new measure, which consists of only one 37 percent tax at the retail point of sale, as stated by TheCannabist.
Over the years, Washington has undergone pricing and tax changes, but Seattle marijuana prices remain relatively low as compared to other U.S. states. Before popping into one of Seattle's many marijuana dispensaries, make sure to shop around first to make sure you get the best deal, so you can truly enjoy quality Pacific Northwest bud.
Interested in staying in a Seattle cannabis-friendly hotel? Then, read the article here to learn more:
Cannabis-Friendly Hotels in Seattle
Cannabis City and 365 Recreational are proud partners of Leafbuyer.