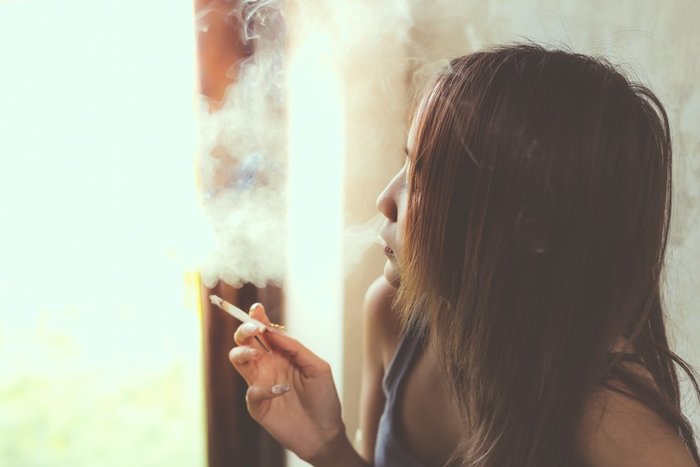 Tourists who choose to visit Seattle are often in it for the chance to try some of that good Emerald City green, and we definitely can't blame them! After legalizing recreational marijuana, Seattle quickly became a hot spot for weed tourism. However, some people shy away from taking a marijuana-themed trip for one specific reason: they aren't sure how to find cannabis-friendly hotels in the area.
Due to Seattle's strict laws about where marijuana can be consumed, tourists who come expecting to relax with a few puffs at their hotel at end of the day often end up in a legal gray area. And that's understandably uncomfortable.
Luckily, we've compiled a list of the four best cannabis-friendly hotels in the Seattle area so you can light up with confidence knowing you're not breaking any rules.
The Winston House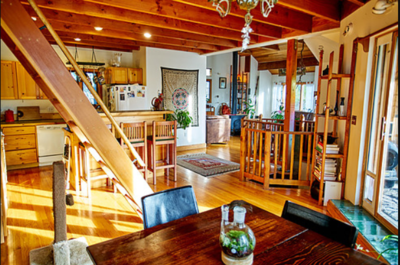 This bed and breakfast prides itself on offering guests a taste of "the quintessential Seattle lifestyle" in a spacious and inviting building. There are three guest rooms in total, and the hosts suggest renting them all for groups interested in a wellness workshop weekend. The building allows, and even welcomes, cannabis consumption in any of the outdoor areas of the house. This includes the wooded yard and its green belt, as well as the balcony overlooking them.
Beyond simply letting guests smoke there, the Winston House actually offers "Cannabis 101 Consulting," for those guests who are interested in learning about the effects of cannabis.
The Winston House is a fantastic cannabis-friendly hotel, but there is one caveat: two of the house's permanent residents are cats, so beware if you're allergic!
Bed, Baked and Beyond
This accommodation, available through Airbnb, provides a beautiful snapshot of Seattle life, with a touch of eccentricity. The home is a 1903 Victorian, with plenty of personality. Its main guest room is called "the Sweet Suite," and it's described as "a harem-like suite with an enormous, sexy bed." Guests have the opportunity to hang out in the parlor or lounge room, as well as the park-like backyard where you'll find flow and herb gardens if you book during spring and summer.
Like most cannabis-friendly hotels, smoking is only allowed outside. However, this accommodation takes pride in the year-round comfort of their smoking areas. Light up in "The Pot-ting Shed," a shed that's been converted to an outdoor smoking lounge, or gather round the cozy fire pit.
This cannabis-friendly hotel is home to a pair of cats as well, though they do not enter the guest rooms.
The Bacon Mansion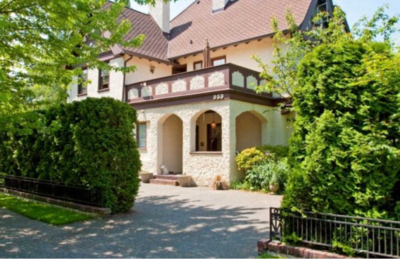 As decadent as its namesake, the Bacon Mansion is an impressive cannabis-friendly hotel for those who value a historical setting. This Edwardian building contains eleven guest rooms, all of which boast unique architectural touches dating back to the building's construction in 1909. This impressive building is situated in the heart of Seattle's vibrant Capitol Hill, so you'll be near a huge cache of attractions, including Volunteer Park (home of the Volunteer Park Conservatory) and the Seattle Asian Art Museum.
While it doesn't make a selling point of this, the Bacon Mansion is indeed a cannabis-friendly hotel. Understandably, smoking is only allowed outside to preserve the integrity of the building's historic components.
Orcas Island Lodge
For those willing to travel a little bit further from the city center, there's the Lodge on Orcas Island. Located on one of the San Juan Islands, the lodge offers beautiful views of the Puget Sound as well as the wilderness just a walk away. The lodge offers standard rooms with shared baths, an executive suite with a private bath, and you can even book the whole house if that suits your needs. It's located in a private residential area, so it's better suited to quiet relaxation than big parties.
The Lodge brands itself as a cannabis-friendly hotel and states that "the responsible consumption of adult beverages and smoking materials is welcomed." Part of the home's garden is a designated smoking area, so you can puff in a peaceful and verdant environment.
Rainier Vibe
This cannabis-friendly hotel is actually a daylight basement guest suite, situated halfway between SeaTac Airport and the heart of downtown Seattle. It's in a quiet neighborhood and features off-street parking and private entry using a coded door lock. The space has its own bath, a kitchenette, and a living room area with full cable.
What makes this spot unique is their welcoming approach to weed. Guests are allowed to smoke marijuana inside the unit, although cigarette smoking is not allowed indoors. Among the unit's listed amenities are a "420 welcome treat," charged vape batteries, pipes, rolling papers, and even a bong for guests to make use of.
---
Seattle's variety of cannabis-friendly hotels is impressive, ranging from unique, single-room rentals to larger buildings like the Bacon Mansion. Keep these listings in mind, and you'll have a great spot to enjoy all Seattle has to offer, including legal cannabis! And on your trip, don't forget to check out the great deals in the Seattle, Washington area!
Article by: Spencer Grey