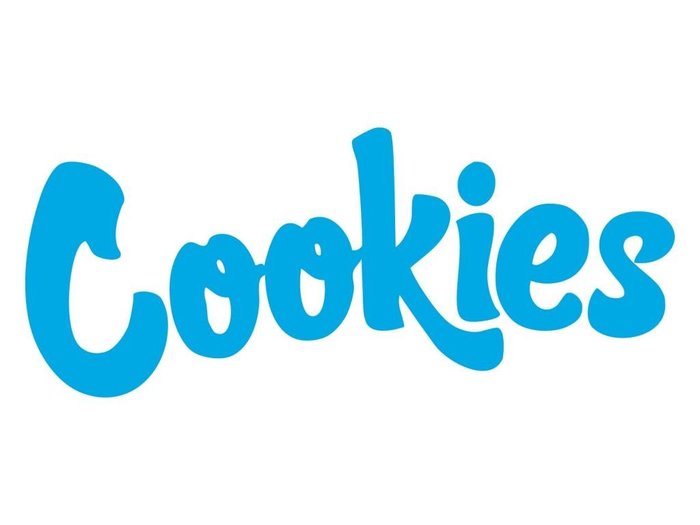 UPDATE: Cookies products will drop every Friday! View the dispensaries and strains below
Cookies Enterprises started bringing its brand and genetics to Colorado on May 8, 2020! That means we will start seeing iconic weed strains like Gary Payton, White Runtz, and Georgia Pie hitting the shelves every Friday.
During the beginning of the rollout, Cookies will only be releasing their genetics in the form of flower and concentrates. The flower they are releasing is produced by a local grow company called Veritas Cannabis. From the images we have seen of the flower, it looks like they are holding the Colorado flower to Cookies California standards!
What is Cookies Enterprises?
Cookies is a cannabis brand that originated in the Bay Area of California, led by rapper and entrepreneur, Berner. The company started out as a medical cannabis producer that thrived at creating high-quality genetics and products. Great cannabis products combined with a large social media following helped the company become a staple in producing the finest cannabis products in the world!
Once cannabis started to become recreational, Cookies started to spread their wings and partner with cannabis companies in other states. Currently, Cookies Cannabis has a brick and mortar store in Michigan and many throughout California, but they also currently sell their flower in other states like Massachusetts and Vermont. In the upcoming weeks/months, Cookies will be dropping their products in states like Oregon and Colorado.
What Dispensaries Have Cookies Cannabis Products?
Denver Dispensaries
Colorado Harvest Company – Kalamath | Broadway | Yale
The Dab – Larimer | West Alameda
Diego Pellicer – S. Broadway | West Alameda
Golden Meds – Santa Fe | Oneida | Peoria
Higher Grade – Elati
Native Roots – Colorado | Santa Fe | Tower | Littleton
Nature's Kiss – South Broadway
Wolf Pac – Federal
Northern Colorado Dispensaries
Western Colorado Dispensaries
Rocky Mountain Cannabis – Ridgway
Tumbleweed – Carbondale | De Beque | Edwards | Frisco | Parachute
Southern Colorado Dispensaries
Emerald Fields – Manitou Springs
Green World Express – Antonito
Las Casa – San Luis
Rocky Mountain Blaze – Pueblo West
Rocky Mountain Cannabis – Trinidad
Cookies Strains That Will Drop in Colorado
Sticky Buns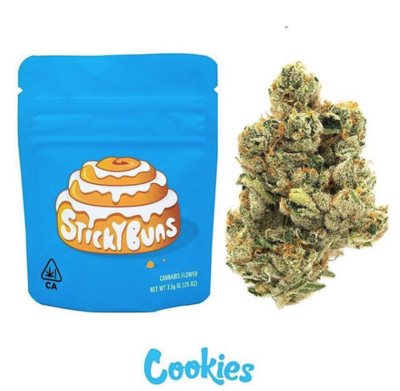 Type: Hybrid
Genetics: Gelatti x Kush Mints 11
Original Breeder: Cookies
Aroma: Bright and Creamy Cinnamon
Taste: Sugary Dough
Experience: Strong Head and Body High
Georgia Pie
Type: Indica
Genetics: Gelatti x Kush Mints 11
Original Breeder: Seed Junky Genetics
Aroma: Peach Cobbler
Taste: Savory Baked Fruit
Experience: Potent Strain. Very Strong Body and Head High
Pancakes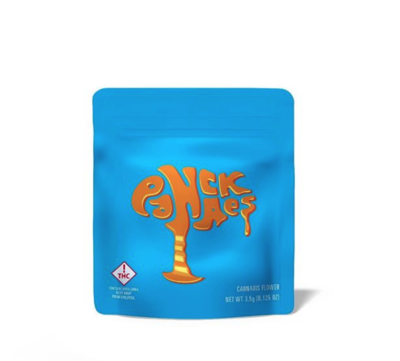 Type: Indica Hybrid
Genetics: London Pound Cake 75 x Kush Mints 11
Original Breeder: Cookies x Seed Junky Genetics
Aroma: Blueberry Pancakes
Taste: Buttery and Sweet Berries
Experience: Relaxed and Happy Head High
Cheetah Piss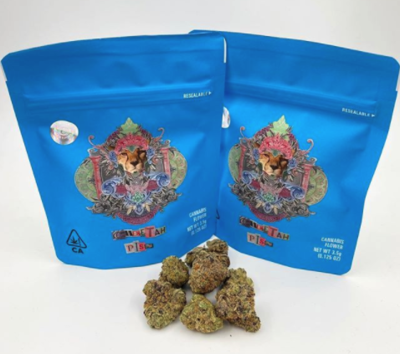 Type: Sativa Hybrid
Genetics: Lemmonnade x (Gelato 42 x Wedding Cake)
Original Breeder: Lemmonnade x Cookies
Aroma: Sweet and Funky Lemon Cake
Taste: Sweet Gelato Upfront and a Funky Cakey Finish
Experience: Semi-stimulating Daytime Strain
Gary Payton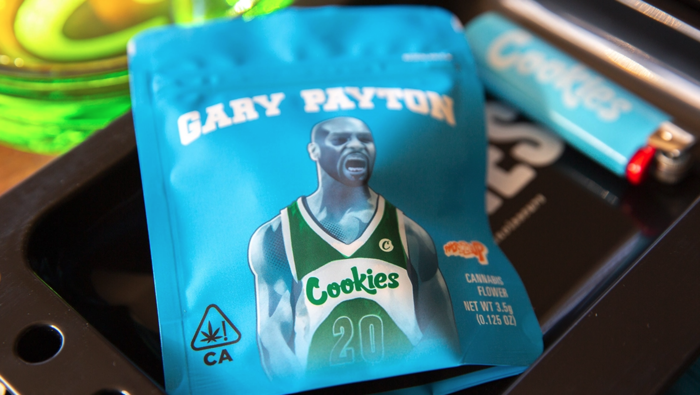 Type: Indica Hybrid
Genetics: Snowman x Y Life
Original Breeder: Powerzzzup Genetics
Aroma: Strong Gas with a Rubbery Finish
Taste: Super Smooth Gas
Experience: Strong, Heavy Body Feel. NOT for Daytime Use
Honey Bun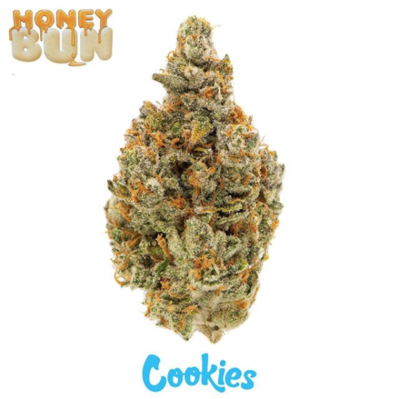 Type: Hybrid
Genetics: Gelatti x Kush Mints 11
Original Breeder: Cookies
Aroma: Honey and Citrus Blossom
Taste: Honey Glazed Donut
Experience: Promotes Happiness and Helps You Relax and Stay Calm
White Runtz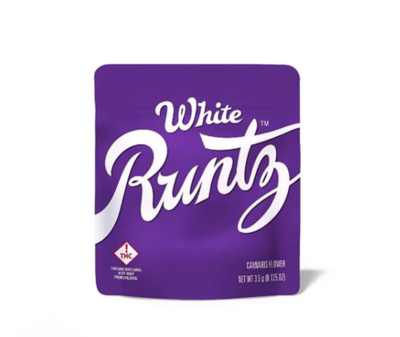 Type: 50/50 Hybrid
Genetics: Gelato x Zkittlez
Original Breeder: Runtz
Aroma: Earthy Citrus Accented by Sweet Fruits
Taste: Sweet and Fruity
Experience: Relaxing High that is Long Lasting
Lemon Pepper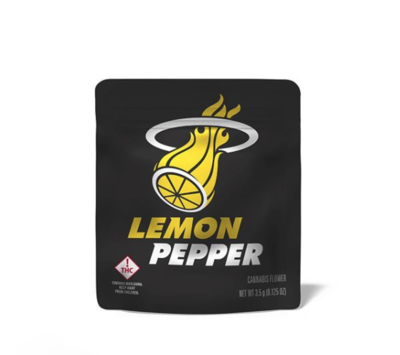 Type: Sativa
Genetics: Lemon Cooler x Sirius Lemon Pebbles
Original Breeder: Lemonade Genetics x (Berner x Rick Ross)
Aroma: Sharp Peppery Lemon
Taste: Sweet Lemon when inhaling and then a spicy exhale
Experience: Heady High and Uplifting
Cake Mix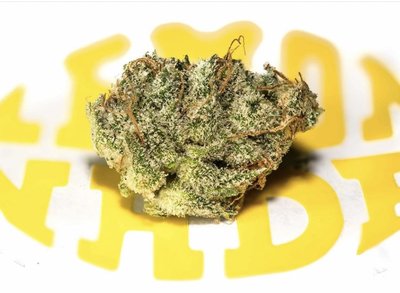 Type: Sativa Hybrid
Genetics: Wedding Cake x London Pound Cake
Original Breeder: Lemonnade
Aroma: Wedding Cake Sweetness with Vanilla
Taste: Creamy and Silky Frosting
Experience: Daytime Use Strain with a Heady High
Blanco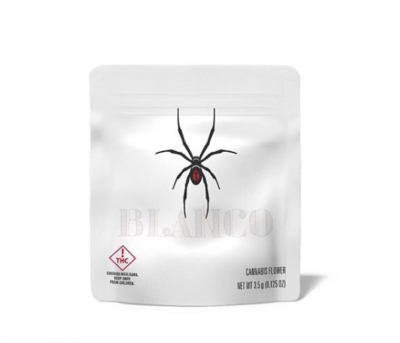 Type: Sativa
Genetics: Wedding Cake x Sirius Chem D
Original Breeder: Lemonnade x Cookies
Aroma: Bright and Sugary with a Gassy Finish
Taste: Smooth, Sweet, Clean Gas
Experience: Daytime Use Strain that is Energetic and Uplifting
Project 4510 (By Grandiflora)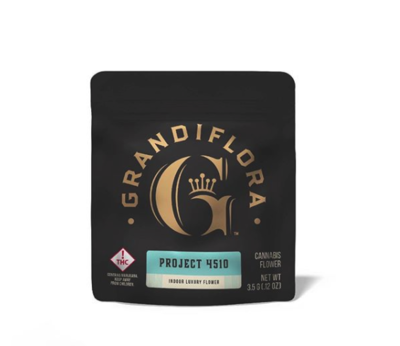 Type: Indica Hybrid
Genetics: Gelato 45 x Unreleased Pheno
Original Breeder: Grandiflora Genetics
Aroma: Pungent, Musky Gas with a Wasabi Bite Upfront and a Burnt Rubber Finish
Taste: Funky, Spicy, Gelato
Experience: Couch Locked with Body High