Native Roots - Tower

7050 Tower Rd,
Denver, CO 80249
720-428-8990

Retail

Medical
Looking for the best medical marijuana near the Denver International Airport? You'll find it at Native Roots Tower Road location. With an easy, breezy location that's ideal for a quick stop, and a highly educated and inspired staff of budtenders on hand to help you choose your best bud, it's no wonder that we're the #1 marijuana dispensary in the DIA region for so many medical patients.Our Tower Road dispensary offers medical marijuana -- the best cannabis the state of Colorado has to offer!!
Member Since: June 2017
Hours of Operation
Tuesday
9:00 AM - 7:00 PM
Wednesday
9:00 AM - 7:00 PM
Thursday
9:00 AM - 7:00 PM
Saturday
9:00 AM - 7:00 PM
This dispensary does not have any deals online.
You can find deals now at these nearby businesses:

Lightshade - Peoria
5.5 mi from this location

LivWell - Stapleton
8.1 mi from this location

Lightshade - Havana
8.6 mi from this location

Lightshade - Holly
8.8 mi from this location

DANK
9.2 mi from this location

5280 Weedery
9.6 mi from this location

Denver Dispensary
9.6 mi from this location

Lightshade - Dayton
9.7 mi from this location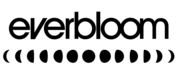 Everbloom - Jackson
9.8 mi from this location