Colorado's Own Payless Tobacco & Vape Shop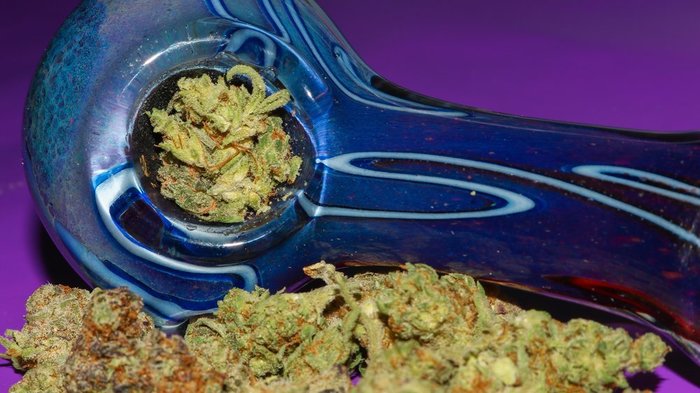 Whether you're a medical cannabis consumer or a recreational user, the reason for cannabis use varies from person to person. However, at the end of the day, we all have to find the best headshop that sells the specific cannabis accessories we're looking for. Payless Tobacco & Vape Shop is one headshop that sells a variety of smoking and vaping accessories in addition to other hookah-related items. Read on to learn more about this headshop and the kinds of products this business offers its customers.
Payless Tobacco & Vape Shop is based out of Arvada, Colorado, and they established themselves in September 2015. They're located at 7385 Wadsworth Boulevard, and this headshop is open seven days a week. They're open Monday through Saturday from 10am to 9pm and Sunday from 10am to 8pm.
Initially, Payless Tobacco & Vape Shop had a "Yak and Yetti" set-up for their store, but once the owners and managers noticed the high demand for quality and affordable cannabis accessories, the store was revamped into a "Payless Smoke Shop."
This headshop sells mini glass pieces and jewelry in addition to more cannabis accessories than you could use in a lifetime. Whether you're interested in purchasing a glass bong, a hookah piece, or a dab rig, Payless Tobacco & Vape Shop has you covered. If you're looking for freebies, Payless Tobacco & Vape Shop does monthly sweepstakes on their high-end glass pieces and hookah accessories, which is a great incentive for customers to take a trip over to this unique headshop.
Customer service is one of the keys to successfully operating this Arvada headshop, and Paul B., the manager, tries to go above and beyond to find solutions to different issues customers have. As long as customers leave Payless happy and with the products they need, then Payless Tobacco & Vape Shop employees feel as though they've done their job right.
Payless Tobacco & Vape Shop Sales/Deals
Payless Tobacco & Vape Shop has many different sales and deals throughout the week. For example, if you're looking to upgrade any of your pieces or purchase a new piece, they have a 420 deal for 50% off any glass purchase, which you can apply to different glass-related purchases including bongs, chillums, pipes, dab rigs, etc.
They also run a killer 50% off vape juice sale.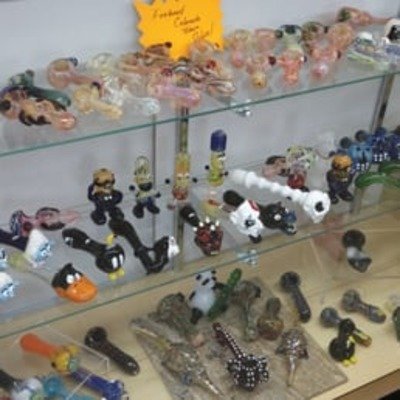 Whether you're a new customer or a regular customer, you can take advantage of this headshop's free smoking pipe deal. As long as you show a budtender the appropriate cannabis coupon for this sale, you can get hooked up with a free pipe. Although this sale only runs while supplies last, this is a deal that you should be sure to take advantage of if you live in Colorado or if you're visiting.
Moreover, if you like to use kratom, you can receive an extra 20% off of Payless Tobacco & Vape Shop's kratom products. However, if you're not interested in kratom, free pipes, or vape juices, you can definitely benefit from this headshop's $10 off deal when you spend $40. All you have to do is show the coupon for this deal, and you can save a good chunk of change off your next purchase.
In addition, if you're someone who likes to fill cones with your friends, Payless Tobacco & Vape Shop offers a sale on Raw cones. As long as you purchase at least one item from this headshop, you can receive raw cones. However, be sure to show the right coupon to the cannabis dispensary budtender in order to reap the benefits of this deal.
Lastly, if you're a cannabis beginner or if you don't purchase cannabis products frequently, you're still eligible to receive some money off regardless of which products you purchase. For example, as long as you spend $20, you can receive $5 off when showing the appropriate coupon.
Headshop Feature Products
Although everyone uses cannabis for different reasons, many individuals like to utilize similar consumption methods. For example, lots of people enjoy smoking and vaping, whereas others prefer edibles and other infused food and beverages. Then, there are more experienced cannabis users who consume THC concentrates, which are much more potent than standard cannabis flower strains.
Payless Tobacco & Vape Shop has a wide assortment of unique products, and they make sure to always run sales and deals to stay customer-friendly. At the end of the day, we all like to save money, especially when it comes to cannabis. Next time you're in or near Arvada, Colorado, consider stopping by Payless Tobacco & Vape Shop, and make sure to bring your coupons!
To educate yourself on Colorado's marijuana industry for this 2018 year, read the interesting article here.
Article by: Nicole Skrobin
Payless Tobacco & Vape Shop is a proud partner of Leafbuyer