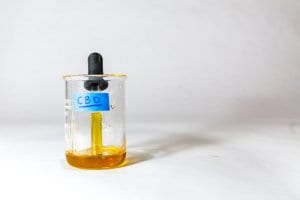 Cannabidiol (CBD) is an integral part of what makes cannabis the experience we all know and love. While it doesn't have the psychoactive effects triggered by THC, it has myriad other uses that are appreciated by medical marijuana patients and casual cannabis users alike. CBD is known to ease symptoms of both physical and mental illness. It can protect against inflammation and ward off chronic pain, and it's been known to help alleviate anxiety and depression. CBD may even be a therapeutic application for addiction, as it targets your brain's serotonin 1A receptors.
With the potential to benefit such a wide range of individuals, it's surprising that more people aren't aware of the many forms CBD products can take. You don't have to smoke weed to get the benefits of CBD, since there are so many other ways to utilize it. Here are some of the newest and most in-demand CBD products you can use to soothe what ails you.
In recent years, the popularity of concentrates has surged and most people with their finger on the weed pulse know about it by now. But concentrates are mainly famous for packing enormous amounts of THC, which can turn people off. Luckily, you can count concentrates among the CBD products that can bring you relief. You can get concentrates with an approximate 50/50 split between THC and CBD, or with little to no THC at all.
Almost everyone loves edibles, and there are definitely one of the more popular CBD products around. People who don't like smoking or simply can't due to illness can still get a steady supply of CBD in the form of gummies, brownies, and other increasingly creative recipes.
Tinctures
You can't eat brownies for every meal, but you can still avoid smoking or vaporizing with CBD tinctures. These little bottles pack a big punch of CBD, and their effects are felt faster due to the quickness of under-the-tongue absorption.
For physical pain, few CBD products get right to the point like topical cream does. CBD is easily absorbed by the skin, so massaging some infused lotion or balm on a pain point will reduce inflammation and pain level in a matter of minutes. It's especially great for people who have to deal with pain at work, since it can be stored just as easily in a toolbox as in a desk drawer. For ultimate portability and fast action, topicals are the way to go.
Syrup
If you'd prefer to drink your CBD, then syrups are the perfect choice for you. They come in a variety of flavors, and CBD syrups can add a delicious twist to any beverage. Whether it's a simple syrup to go in your morning tea or a berry flavor to spruce up an evening cocktail, you're covered!
Meet Hemplebox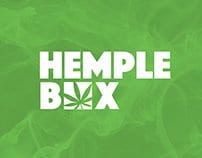 I'm sure you're wondering where you can get some of these revolutionary CBD products, and we'd like to introduce you to Hemplebox. At Hemplebox, they're taking great products and offering them in customizable boxes, mailed to your house monthly. We dare you to imagine a more convenient way to sample what CBD has to offer!
Hemplebox is a proud partner of Leafbuyer.