The Herb Center in Bend, Oregon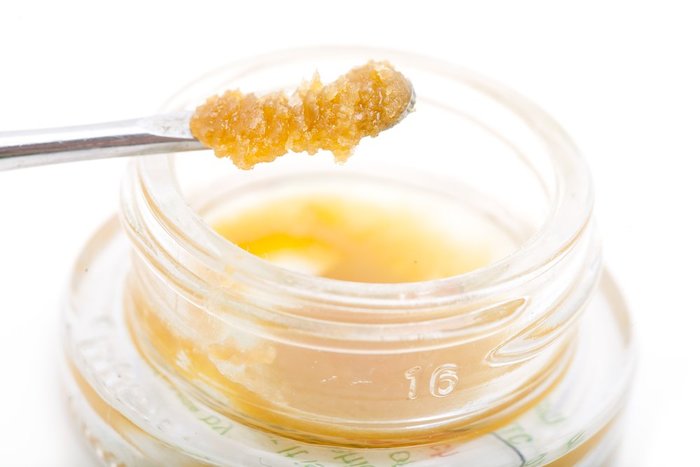 When you head into a new pot dispensary, what are your main intentions? What do you want your experience to be like? Do you want to be helped by friendly and knowledgeable budtenders? Do you want to feel like you're cared for? Do you want to have access to the best and highest quality of marijuana products? If so, then I highly suggest you pay a visit to The Herb Center in Bend, Oregon and experience everything you deserve.
What Makes The Herb Center Special?
The Herb Center is Central Oregon's cannabis superstore, and it's known to be Central Oregon's oldest, most experienced, and most trusted medical and recreational cannabis dispensary. The Herb Center was established in 2010, and they have a friendly, caring, and professional staff that's well-trained to help guide customers through the proper processes for everyone's specific needs and wants. This is especially important for new customers because it can be overwhelming to decide on which products will best suit your needs. The majority of budtenders who work at The Herb Center are young millennials, who are not only qualified, but they're also friendly, and they genuinely want to help customers find what they need. The Herb Center also runs weekly cannabis deals so you will be able to get the cheapest weed near you!
What Kinds of Products Does The Herb Center Offer?
The Herb Center offers a wide variety of products, including products created by specific marijuana brands such as Golden XTRX, ClayWolf, Mr. Moxey's Mints, and Willamette-Valley Alchemy to name a few. Additionally, The Herb Center offers the World's Finest Total Living Organic medical grade cannabis products, quality concentrates, and cannabis-infused products. At all times, The Herb Center has over 100 different strains of Total Living Organic marijuana in production.
Not only does The Herb Center offer quality products at direct wholesale pricing, they also carry Oregon's largest selection of the finest quality indoor Total Living Organic flowers cultivated exclusively by TLO Farms. In addition, The Herb Center stands out from other dispensaries because they are Bend's only true single-sourced dispensary, and they have the largest selection of the finest Total Living Organic cannabis.
Concentrates, Cannabis-Infused Products, and More
Like most marijuana dispensaries, The Herb Center sells lab-grade concentrates, cannabis–infused food and drinks, tinctures, and capsules. As far as concentrates go, The Herb Center sells 100 percent pure supercritical CO2 oils, dabbing gels, budder, shatter, and signature dual-, tri-, and quad-plasma waxes by ORGONE. These are known to be the cleanest lab-grade concentrates available, which adds extra uniqueness to The Herb Center.
Regarding cannabis-infused products and food, The Herb Center carries CANNA GOURMET products, including cookies, brownies, caramel corn, chocolates, truffles, banana bread, ice-cream, candies, cooking butter, oils, canna-gel caps, tinctures, and salves. I'm sure you got hungry after reading that list because I sure did. Almost all dispensaries sell a variety of edibles, but what makes The Herb Center's edibles special?
For example, the edible products are made fresh daily, utilizing the finest ingredients including Total Living Organic cannabis flowers and ORGONE'Sâ?˘ 100 percent pure lab-grade concentrates. The Herb Center strives to give customers the freshest and highest-quality products they can.
Tinctures, Salves, and Accessories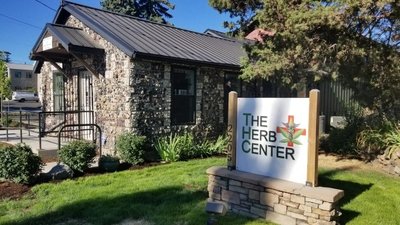 Since The Herb Center has been operating for seven years, they've already worked out most of their kinks, so customers can rest easy knowing that this dispensary works in an efficient and organized manner. Aside from marijuana flower strains, concentrates, and edibles, some people prefer using marijuana tinctures and salves as their desired method of consuming the plant. Thankfully, The Herb Center has perfected their tincture and salve-making process, and they use a proprietary titration method that allows them to create the most reliable products with consistent and appropriate dosages.
And if you're looking to buy other marijuana-related accessories, The Herb Center has you covered. They carry a large selection of vaporizer pens, ROOR glass, Hoss Glass water pipes, oil rigs, and local hand-blown glass at very affordable prices.
Where Can I Find The Herb Center Online?
Besides the company's website, The Herb Center has Facebook and Instagram accounts where you can see images of the products they sell, promotional deals/sales, and overall information about different products. Next time you want to save a bit of money, be sure to check out The Herb Center's Facebook page.
Online Cannabis Shopping Feature
Lastly, we all know how frustrating it can be to wait in line for budtenders to serve you, especially if you're in a hurry. Fortunately, you don't have to worry about this because The Herb Center has an online ordering option for all products. Customers are also given necessary product information including prices, percentages of THC and/or CBD, and the type of strain it is. It's safe to say that The Herb Center truly strives to help their customers however possible, especially in this fast-paced society we all live in.
Basic Contact Information
2205 NE Division Street, Bend, Oregon (Located in Bend's Historic Stone House)
541-550-7325
Monday – Saturday (8:30 am – 10pm) and Sunday (8:30 am – 9 pm)
Interested in visiting cannabis-friendly communities in Oregon? If so, read the article below:
Cannabis-friendly Communities in Oregon
Check out the article below to learn more about Oregon cannabis tours:
The Herb Center is a proud partner of Leafbuyer.