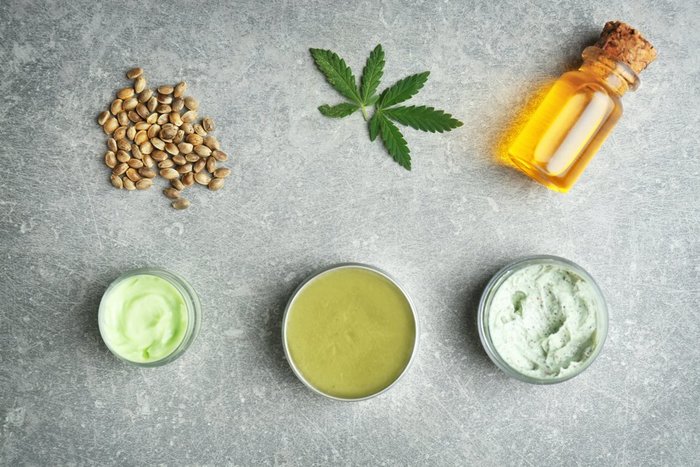 In case you haven't noticed, the cannabis and hemp industries have acquired a new PR rep to focus on changing the perceived image of the stereotypical stoner: women.
According to the Green Entrepreneur, the number of women using cannabis nearly doubled in 2018. As women are turning to marijuana, the industry is turning to women. As the role of women in the industry increases, so does the number of products geared towards the ladies.
Feminizing an Industry
While the cannabis industry has a history of being very male-centric, trends show change is on the horizon. Today, with the broad acceptance of CBD, the phrase, "the future is female" couldn't be more accurate. Data shows that women are buying more cannabis and hemp-based products than ever, and women are finding opportunities in the industry as well.
Speaking with Genifer Murray, a successful entrepreneur and leader in the industry, she brought up the statistics, "Women make up about 26% of leadership and executive roles in the cannabis industry. This is higher than the average number of women in executive and leadership positions across ALL industries NATIONWIDE, which is ONLY 23%. This is unacceptable, and we need to step up and make equality happen for future generations."
Murray should know, as a pioneer in the industry, she has an extensive history with cannabis, including being the President and Founder of CannLabs, one of the first cannabis testing labs in the U.S. As an industry advocate, she encourages women to embrace the opportunities presented by the new industry, both personally and professionally.
Murray believes that because of this growing segment of female cannabis and hemp consumers, the cannabis industry needs to embrace women as well. "The wellness market is $4.2 Trillion worldwide, and women make up 90% of the household healthcare decisions. CBD skin care, drinks, and supplements are part of the wellness market and have higher margins. Higher margins mean more revenue and more successful companies. Women are crucial to have in leadership and executive roles."
She continued, urging the industry to do better, "We need to be conscious and spend money with women-owned and operated companies, and we need to hire women. I constantly hear 'we don't get any female applicants' – the solution is simple: go recruit.
CBD Gifts that Sparkle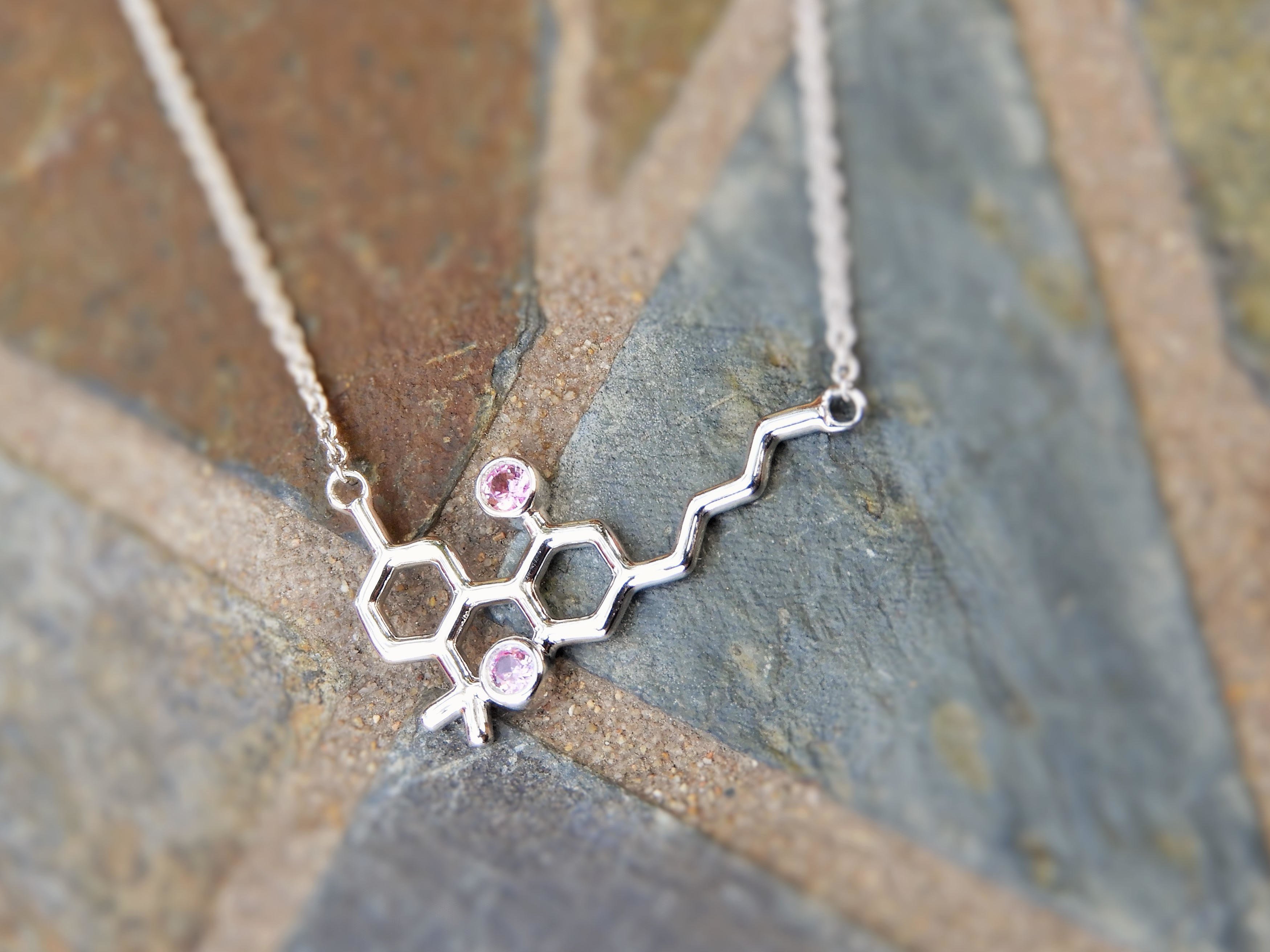 As the founder of Genifer M Jewelry, Murray recognizes the growing segment of women consuming cannabis and hemp-based products. As such, she wanted to bring a touch of elegance and class to accessorizing with cannabis pride. So, she and her father, Glenn Murray, an expert gemologist, designed a line of jewelry any woman would be proud to wear. Her CBD Collection includes a variety of stunningly beautiful pieces such as lapel pins, necklaces, and earrings made from precious metals and authentic gemstones like diamonds, pink sapphires, and amethyst ? all modeled to look like the cannabidiol molecule.
Tasty Treats She'll Love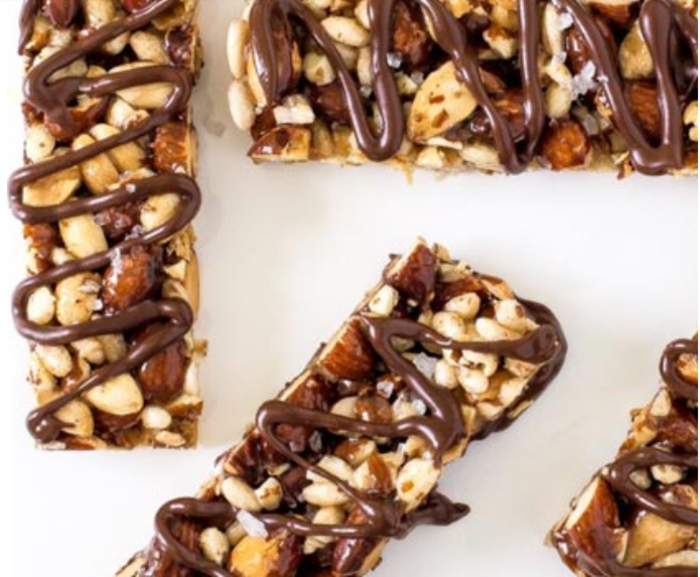 Although "taking a chill pill" used to be a euphemism, thanks to CBD, now we really can. Mr. Moxey's Mints are perfect for the girl-on-the-go. Dosed low at just 5mg per mint, the mints come in a tin perfect for her purse. Whether she's a jet-setter on the move, a busy executive, or a super-mom, these mints are just what she needs to discreetly plow through her day or relax when it's over.
All too often, CBD infused edibles are sweet treats such as candies, chocolates, and gummies. However, one company in California is settling in on a new niche. Perrywinkles produces an entire line of savory snacks and goodies infused with CBD for the women who don't need or want all the extra sugar.
Beverages and Teas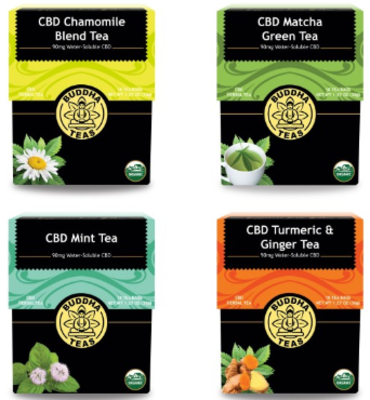 Not everyone wants the added calories of edible treats, especially women. Data from Headset shows cannabis/hemp infused drinks such as coffee, teas, and hot cocoa increased 50% over Mother's Day weekend in 2018. Many infused beverages are making grand leaps in the CBD gift market.
Buddha Teas offer the answer to supplementing with CBD in a delicious, yet low-calorie way. With four distinct blends including Chamomile, Matcha Green, Mint, and Turmeric & Ginger there is a flavor for everyone. (Don't worry, if you're not sure – opt for the CBD tea bundle with all four flavors.)
If your wife needs a break, send her to Recess. These fruit-flavored, health-packed sparkling waters contain just 25 calories and only 6 grams of organic cane sugar. Also, each beverage contains:
10mg of broad-spectrum hemp oil (THC-free)
200mg of American Ginseng
130mg of L-Theanine
200mg Schisandra
For the Moms in Your Life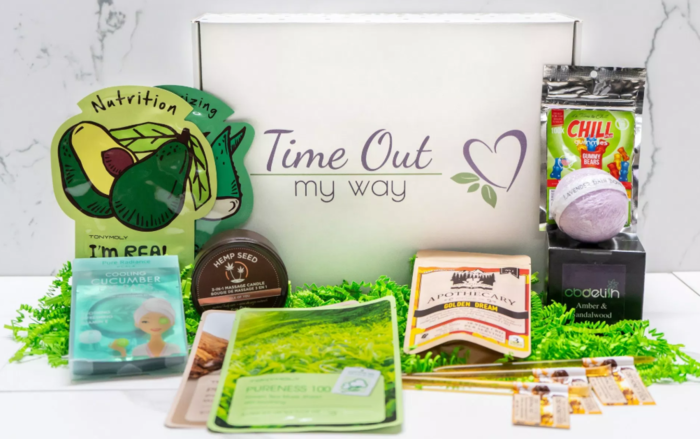 Whether she's your mom, your step-mom, the mother of your children, or the mom of a fur-baby, all women deserve the opportunity to rest, relax and rejuvenate. Give the woman in your life the chance to take a Time Out. This "Mother's Day Box" from Time Out My Way is sure to make anyone's day! This CBD gift set includes all she needs for a relaxing, spa-like experience sure to take the edge off.
Lord Jones also puts together a unique CBD gift set this time of year. So, if you're looking for a delicious, as well as, elegant CBD gift for your gal, hurry because this gift set is only available until May 12th. This gift set includes Apricot Rose CBD Gumdrops, Chocolate Espresso CBD Chews, and a bottle of CBD-infused body lotion. An award-winning CBD producer, you can't go wrong with anything from Lord Jones.
Skin and Hair Care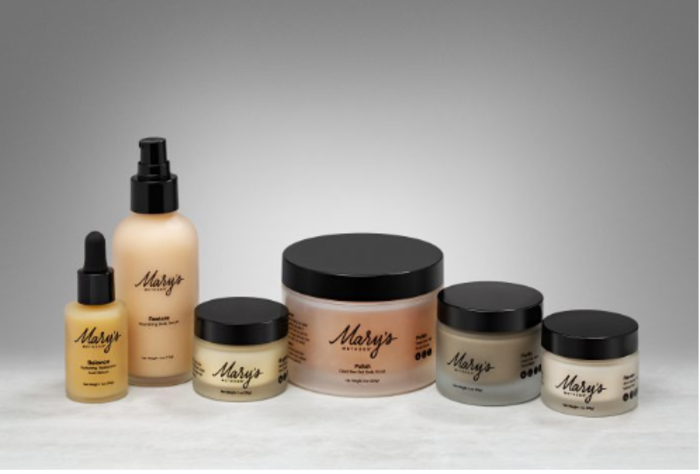 Data from LeafLink shows sales for CBD topicals spiked on Mother's Day last year by over 300 percent, which only proves one thing ? women care about their skin. Whether seeking to keep a youthful appearance, recovery from sunburn, or something more, there's likely a CBD skin care product any woman in your life will love.
Mary's Methods Skincare Collection from Mary's Nutritionals is the Cadillac of CBD topicals. The product line includes a full range of products for face and body which include full-spectrum hemp extract, healing minerals from the Dead Sea, and a peptide complex. Save yourself a little green and buy the entire collection.
The CBD Skincare Company offers CBD-infused shampoo and conditioner. Formulated with multiple ingredients to promote hair and scalp health these products directly target hair follicles and help improve microcirculation in the scalp. A natural blend of botanical extracts helps keep her hair beautiful and healthy.
A Gift to Help Save the Planet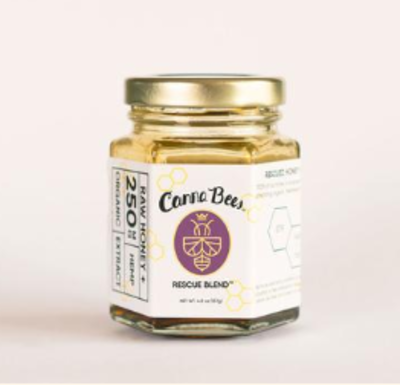 Who doesn't love honey? Whether she takes it with her tea or on a piece of toast, this honey can give you both that warm and fuzzy feeling. As we know, bees are greatly endangered, and their extinction would severely impact our world as we know it. By purchasing Bee Delightful's CBD-infused Canna Bees Rescue Blend, not only do you get a sweet gift to giveaway, you help save bees from toxic environments. This Texas Wildflower Honey comes in two formulations, 250 and 500mg, and is partially made by the rescued bees.
The CBD Gift He'll Love, Too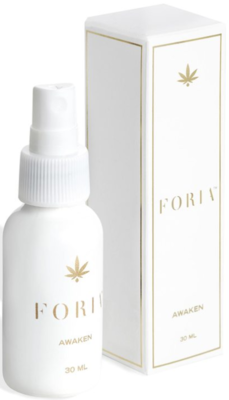 Finally, if you're looking for a gift you both can benefit from, then look to Foria Awaken. This intimate massage oil is made with broad-spectrum CBD and a blend of botanical oils. Formulated specially for women, the combination of nine plant-based ingredients is an aphrodisiac thought to enhance touch sensation while decreasing tension, discomfort, and dryness.
The secret is out, women love CBD, and the industry is responding accordingly. Whether you're looking for a gift for mom, your best friend, or your wife, chances are good, she'll swoon over any of these CBD gifts.
For the best deals on cannabis products, head to the Leafbuyer deals page!