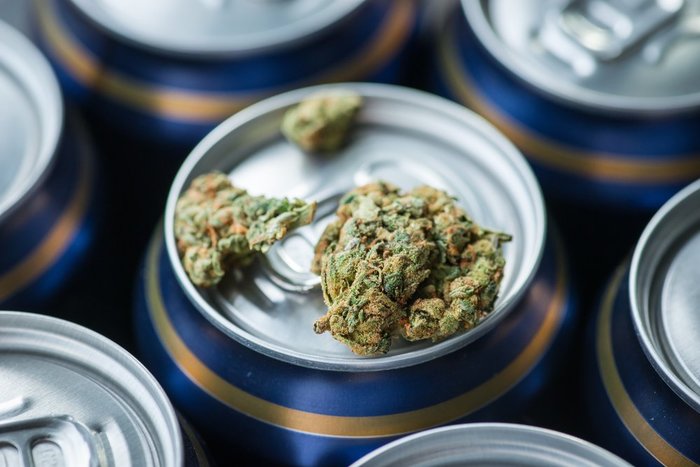 As society becomes more educated about cannabis and the stigma continues to fade, the trend of cannabis-infused alcohol is quickly gaining traction. Companies are making cannabis-infused beverages with and without alcohol, and some beverages will get you buzzed while others promise to get you high.
Whether you're looking for cannabis-infused alcohol in the form of liquor, wine, or beer, there are options to set your spirit soaring high, or not so high, depending on your preference.
Cannabis-Infused Wine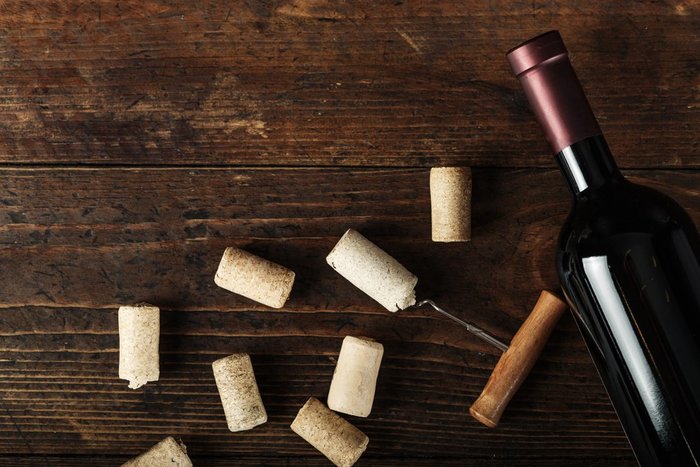 The Rebel Coast Winery of Sonoma has a cannabis-infused wine called Rebel Coast Cannabis Infused Sauvignon Blanc, according to Forbes. The wine is made from grapes grown in Sonoma, California but the weed wine contains less than 0.5 percent alcohol and 20 milligrams of tetrahydrocannabinol (THC).
THC is the element in cannabis that produces the high, and the wine promises to deliver just that without the hangover. In fact, the makers of the wine say on the winery's website that they created the wine with the goal of getting you giggly and naked with a significant other, so bottoms up, giggles! The wine is infused with a sativa cannabis strain and claims to get you high, but not stoned.
Some cannabis-infused wines also taste like weed, but Rebel Coast Cannabis Infused Sauvignon Blanc has a more of a citrus taste. The popular wine sold out recently but will be available again in about 60 days. The wine is high in acidity and is priced at $60.
Cannawine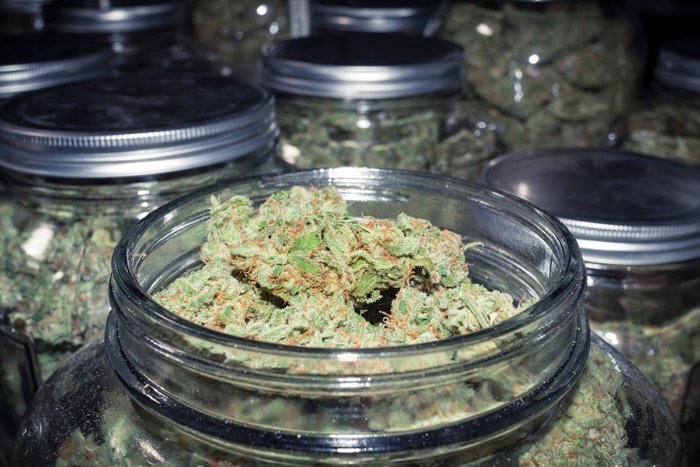 Cannawine is another cannabis-infused wine on the market that is also made with a sativa. Cannawine is different than the Rebel Coast Cannabis Infused Sauvignon Blanc because instead of using THC to infuse the wine, Cannawine is infused with the non-psychoactive cannabinoid CBD.
Cannawine does contain alcohol and will get you buzzed rather than high. The wine contains 14.5 percent alcohol and smells slightly like cannabis. Cannawine provides the therapeutic benefits of CBD as well as a euphoric-alcohol buzz.
Cannawine makes a cannabis-infused Spanish red wine that provides you with a relaxing buzz. The wine is made from red grapes from the Costa Brava region in Catalonia and uses 50 percent garnacha grapes and 50 percent cariñana grapes to produce a sweet-tasting fruity wine.
Each bottle of Cannawine contains 50mg of organic hemp-extract (CBD) and includes the vintage year on the inside of the bottle. The organic hemp is grown in Ebro on the Iberian Peninsula and is free of toxic chemicals and pesticides. The winemakers recommend serving Cannawine cold with an appetizer dish or a dessert.
Cannawine also has a Spanish cannabis-infused white wine available made with grapes grown in the Costa Brava coastal region of Catalonia. The white-wine contains 50 percent garnacha grapes and 50 percent macabeo grapes, resulting in a sweet fruity taste. The white-wine also contains 14.5 percent alcohol and 50 mg of organic hemp. It is best served cold with an appetizer, rice, seafood, or tapas.
Cannabis-Infused Vodka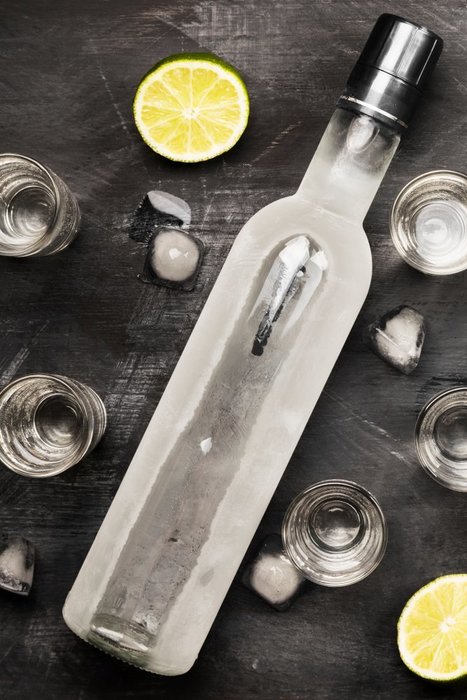 If wine isn't your thing, but cannabis-infused alcohol is, no worries! A California distillery in Humboldt County known for making organic vodka and spiced rum is now making cannabis vodka. The organic cannabis-infused vodka is called Humboldt's Finest and uses organic hemp cultivated in Humboldt County.
Humboldt's Finest cannabis vodka tastes like gin oddly enough and will not get you high, although it smells like it will. The 80-proof cannabis-infused vodka does contain 40 percent alcohol, so it will get you intoxicated. The cannabis vodka is perfect for martini's and sells for $29.99. Humboldt's Finest won the Double Gold Medal at the 2017 San Francisco World Spirits Competition and is available in all 50 states.
Switzerland also makes a cannabis-infused vodka called Elation Hemp Flavored Vodka. Elation vodka is made from water flowing through the Swiss Alps along with hemp blossoms, rye, and wheat. Elation Hemp Flavored Vodka will not get you high but does contain 40 percent alcohol.
The Swiss cannabis-infused alcohol is distilled three times and filtered ten times to provide for a smooth finish. Elation vodka has a delightful aroma consisting of lemon pepper, oregano pepper, and cannabis. The result is a dry, fruity, medium to full-bodied beverage. It also tastes a bit like gin and has scent resembling pine-trees.
The possibilities for blending this vodka with different mixers are endless, and word on the street is that it makes an excellent Bloody Mary. Elation vodka won several awards at the 2016 International Wine & Spirit Competition, including the Bloody Mary Gold Outstanding Award and the Bloody Mary Trophy Award.
Prefer a vodka and tonic? You're in luck because Elation Hemp Flavored Vodka makes an excellent vodka and tonic, also winning the Vodka & Mediterranean Tonic Gold Outstanding and Vodka & Tonic Silver Awards at the 2016 International Wine & Spirit Competition. The cannabis-infused alcohol is also great by itself prepared straight or on the rocks.
Canna-Beer
If you're interested in cannabis-infused alcohol but prefer beer over wine and liquor, you're in luck again because Blue Moon Belgian Wheat Ale creator Keith Villa is brewing three cannabis-infused beers in Colorado, and he promises that the cannabis beer will not leave you with a hangover the next day. Villa says that the new ganja brew is made to impress beer connoisseurs and cannabis lovers alike.
Villa's CERIA Brewing Co. will debut its first cannabis beer in December. Grainwave Belgian-Style White Ale will contain 5 mg of THC but will not contain alcohol. The new brew is made with orange peel and coriander to produce a deep, rich flavor. The ale will come in individual bottles for $9 and only contain 64 calories. The cannabis-infused beer will first be available in Colorado, but Villa wants to expand to California and Nevada in the near future.
CERIA was created after Villa retired from Blue Moon after being employed by the brewery for more than 30 years. He began the company with his wife, Jodi, who is also the CEO of CERIA.
More Cannabis-Infused Alcohol in the Works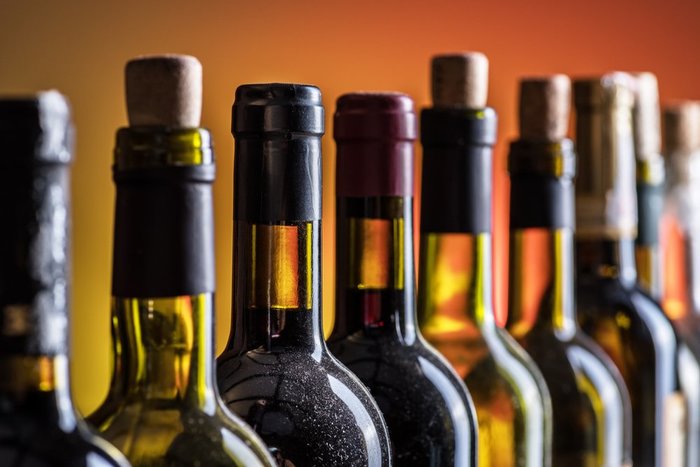 Villa says that the duo will also debut two more cannabis beers in early 2019. The company will introduce an American Light Lager as well as an Indiana Pale Ale. The light beer will contain 2.5 mg of THC and the India Pale Ale will have 10 mg of THC. The light beer and pale ale will both debut within the first few months of next year.
The cannabis-infused beers are the result of years of research and will provide the consumer with the taste of a good beer but without the alcohol. The beer will instead provide consumers with the happy effects of marijuana. Villa says that drinking a few of the light beers will allow the consumer to feel happy without getting drunk or stoned.
"The 2.5mg light beer, they can drink several of them and not get stoned, they will feel a little buzz and be happy. The medium level one they can have a couple and start to feel it, and the high level one, they can have one and start to feel it, just like (with) an Imperial IPA."
Four-packs of the cannabis-beer will also be available for sale, and the company will soon begin experimenting with other cannabinoids as the science develops and marijuana becomes legal in more states.
Villa's first cannabis brew, Grainwave Belgian-Style White Ale, will be available in mid-December at Colorado cannabis dispensaries.