Cannabis Deals Delivered Weekly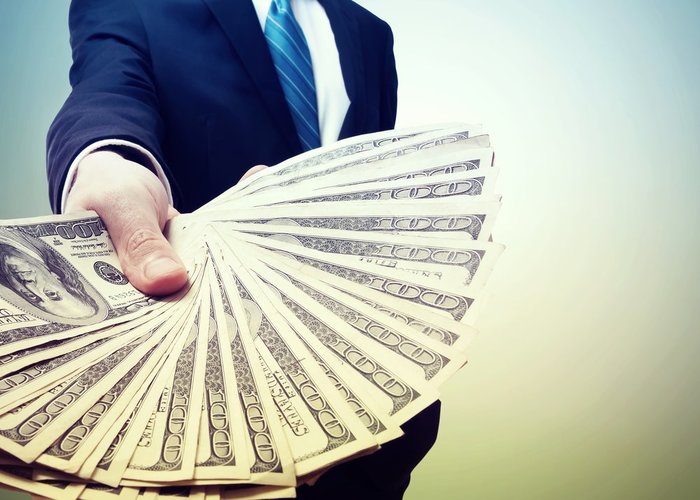 How signing up for the Leafbuyer email list can help you save money and expand your cannabis repertoire:
For medical marijuana patients and recreational consumers alike, the experience of choosing a new cannabis product can come with a heap of questions. How much do I take? What should I expect to feel? When is it best to use? Whether these questions are getting answered or not, the keen observer will notice that cannabis deals have only been getting better with time, keeping pace with public excitement surrounding the cannabis industry.
As the industry gains momentum, keeping tabs on the best dispensary deals is sure to become as cumbersome a task as managing 5,000 passwords. At what point are you spending more time searching than the savings are worth? That's why we have fine-tuned our email deals blast and newsletter, packing it with the best cannabis product deals available in your region; and that's not all you get by subscribing.
Here's How It Works
Getting excellent cannabis deals delivered to your inbox is simple with the Leafbuyer weekly newsletter. Subscribing is easy, and there are no strings attached.
Each and every page on the Leafbuyer.com platform allows you to sign up for the email list. Our online registration is designed to be simple, allowing us to maximize your savings at the dispensary with minimal effort on your part. Simply enter a few details and you'll begin receiving regionally curated 420 weed specials and exclusive product deals delivered every Thursday.

What could be better than that?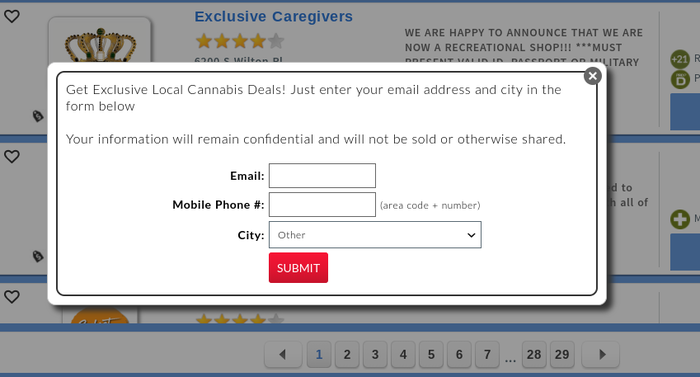 Simply enter your email address, phone number, and city details to start receiving the weekly Leafbuyer Deals newsletter. Should you choose to sign up with your phone number, you can leverage the Leafbuyer platform for additional savings through our exclusive text deals program.
Get Cannabis Deals in Your City
Offering cannabis deals nationwide is what we do at Leafbuyer.com. Whether you're on the West Coast, the East Coast, or somewhere in between, our exclusive partnerships with dispensaries provides you with unparalleled marijuana deals.
Our catalogue of medical and recreational dispensaries continues to grow by the day. We strive to offer a comprehensive database of deals across the US, despite the marijuana industry as a whole varying greatly from state to state. Some cities have dozens to hundreds of cannabis businesses, while others have none.
To help you navigate this confusing market, we've created state-specific email deal blasts with local cannabis deals and more in the following marijuana markets:
Don't see your state? NO PROBLEM. By subscribing to the Leafbuyer Weekly Deals newsletter, you can still stay in the loop with breaking cannabis news and popular blogs. We are constantly expanding our list as we add new states and dispensaries, so that you can get the best cannabis deals near you.
Blogs, Interviews, Videos, and More ? All Included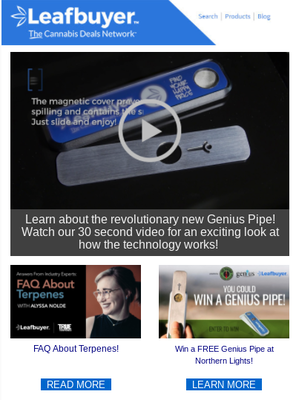 By subscribing to the Leafbuyer Weekly Deals newsletter, you'll receive more than just cannabis deals and product specials in your area; we also include educational videos, popular blog posts, interesting news articles, upcoming cannabis votes, changing weed laws, strain profiles, dispensary reviews, and other information that will keep you in the cannabis culture loop.
Our content rotates based on upcoming weed events, recent scientific or medical research, news, and legal updates, among other relevant cannabis information and education. Each week is different, offering ALL SUBSCRIBERS the opportunity to get a variety of information as well as superb local deals on marijuana.
Subscribe Today and Let the Savings Elevate Your High
If you want the best cannabis deals, the Leafbuyer Weekly Deals newsletter is the #1 resource in the cannabis industry. Subscribe today and begin saving!