California's MV Health Solutions Dispensary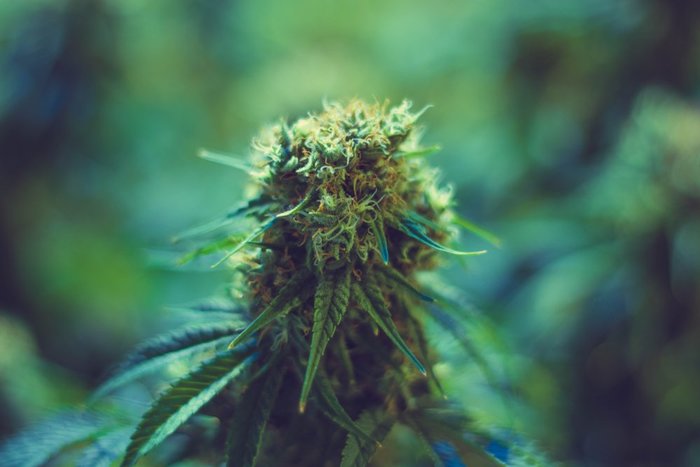 Medical marijuana has been legal in California since 1996, and this West Coast state has already approved of recreational marijuana, which will go into effect in the beginning of 2018.
Thousands of California residents have consumed marijuana for years, and according to the Huffington Post, California is one of the twelve U.S. states that smokes the most marijuana. In particular, 14.9 percent of California's population has used marijuana in the past year, and a total of 4,633,000 residents smoke marijuana, which is the highest amount the state has ever experienced.
Fortunately, hundreds if not thousands of dispensaries are scattered throughout the state, and MV Health Solutions is one of the best in Pasadena. Find out why this is a marijuana dispensary that's worth checking out, whether you're a beginner or an experienced user.
MV Health Solutions is located in Pasadena, California, and they sell a variety of products such as quality flower strains, edibles, concentrates, tinctures, topicals, pre-rolls, and other marijuana accessories. Marijuana consumers have different reasons for consuming marijuana. No matter your reason for consuming marijuana, everybody prefers a large selection of products to choose from in addition to affordable weed deals and prices.
First-Time Medical Marijuana ConsumeráDeals and Specials
MV Health Solutions offers multiple deals and specials that only first-time medical marijuana consumers can take advantage of, including:
Two free pre-rolls
$5 off cartridges and syrups (excluding disposables)
15% off all edibles
Eighths for $25 and 5 grams for $35 on all top–shelf products
Grams for $10 or 5 grams for $45 on Private Reserve products
If you're a medical marijuana cardholder who's looking for a new dispensary to try out, consider visiting MV Health Solutions so you can benefit from their first-time medical marijuana cardholder specials.
ALL DEALS ARE SUBJECT TO CHANGE OR EXPIRATION. PLEASE VIEW THEIR LEAFBUYER PROFILE FOR CURRENT CANNABIS DEALS AND THEIR MENU!
Additional Dispensary Deals
Even if you're not a first-time medical marijuana consumer, MV Health Solutions runs different deals and promotions all the time in an effort to bring in new customers while keeping their current customers satisfied. For example, MV Health Solutions recently had a Patient Appreciation Day in addition to their daily happy hour specials (10am to 12pm, 2pm to 4:20pm, and 8pm until closing), which offer 15 percent off both edibles and drinks.
If you're an experienced medical marijuana consumer and/or if you're familiar with most marijuana brands, you'll be happy to know that MV Health Solutions sells both Alpine Vapor and Cobra Extracts products. To say this dispensary sells a variety of products and brands is an understatement.
Moreover, MV Health Solutions strives to reach different target audiences, including sports-oriented customers, which is why they recently introduced a Dodger game special. This is the dispensary's way of bringing in medical marijuana consumers and engaging with them over a shared love of sports. This special includes:
Top-shelf eighths for $25
Private Reserve grams (5 for $40)
Five grams for $35
All $25 or more donations made to MV Health Solutions result in a raffle ticket for a chance to win a free eighth on Friday
Daily Dispensary Specials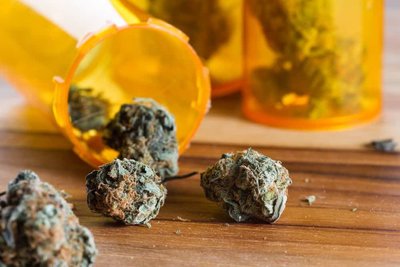 Aside from first-time medical marijuana consumer specials and sports game specials, MV Health Solutions has a deal for every day of the week:
Mondays: Receive a free joint with a $40 dispensary donation
Tuesdays: 15 percent off all drinks and edibles
Wednesdays: All cartridges are $5 off (excluding disposables)
Thursdays: All syrups are $5 off
Fridays: Buy two grams of wax and receive half a gram for free
Saturdays: All creams and capsules (THC or CBD) are 10% off
Sundays: All cartridges are $5 off (excluding disposables)
Customers can also print out coupons they find online or show their budtender the coupon on their phone to receive extra discounts. Everyone likes to save money, especially if it's regarding their medicine, so make sure to take advantage of the many deals and specials MV Health Solutions has to offer.
Basic Requirements
In order to take advantage of MV Health Solutions' many dispensary specials, medical marijuana consumers must have a valid California medical marijuana recommendation and a valid driver's license and/or state ID. Also, both credit and debit cards are welcome and accepted at MV Health Solutions, so customers don't have to go out of their way to bring cash to purchase their medicine.
Next time you're in the Pasadena, California area, be sure to stop by MV Health Solutions to purchase quality marijuana products, experience a friendly and comfortable dispensary experience, and save money in the process.
Basic Contact Information
Address: 1380 N Lake Avenue, Pasadena, California
Dispensary Hours: Open 7 days a week from 10am to 10pm
Phone number: 626-714-7764
Email address: [email protected]
Find out how much weed you can legally carry in California by reading the article below:
How Much Weed Can You Have on You?
Inform yourself on California cannabis restaurants by checking out the article below:
Cannabis Restaurants in California
MV Health Solutions is a proud partner of Leafbuyer.