10 Affordable Cannabis Products for the New Year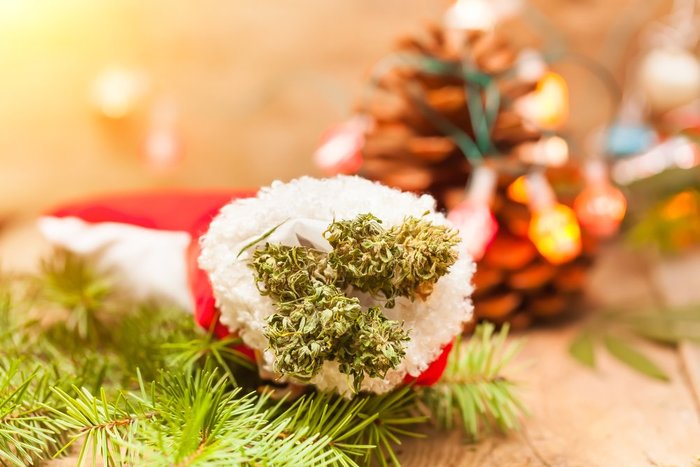 As the new year approaches, the time has come for resolutions. For some, the gym will become a second home. Others might pick up a book every once in a while. Most people, however, will likely make promises to themselves about being more money-savvy. Being financially responsible is an important part of adulthood, though it can come with sacrifices. Regardless, the motives behind resolutions come from a desire for self-care. How you treat yourself, whether that includes your body, mind, or wallet, is an important factor in finding happiness.
For further convenience, in the world of marijuana, you do not have to make large adjustments to save a little extra money.
Start the year off right, without sacrificing self-care for financial responsibility. These 10 cannabis products are affordable ways to help your sanity, wellbeing, and wallet as you ring in the holiday season by being a little more green-minded.
1. The Daily High Club Box
(Around $30)
Subscription boxes are all the rage, and cannabis collections are entering the scene. Ensure that each month of the year begins with a little excitement. The Daily High Club Box is packed full of fresh and fun marijuana products, accessories, gear, and glass, conveniently delivered straight to your front door. One of the options, El Primo, has about $80 worth of cannabis products tricked into each box, amounting to about $50 worth in savings. The Daily High Club Box is an incredible deal to spark up the new year.
2. Stillwater Coffee and Teas
(Around $20)
Infusions can make your morning cup of java even more enticing. Stillwater Coffee and Teas, made in Denver, give marijuana enthusiasts an opportunity to perk up even more. With water-soluble forms of CBD and THC, Stillwater offers black, mint, and green teas with doses ranging from 2.5 to 10 milligrams of CBD or THC in the form of an easy-to-use stick. The coffee comes in doses of 10 and 5 milligrams of CBD or THC, and can be dumped easily into a mug of hot water. It's the perfect way for you to start the day off fresh.
3. Grow Planner
(About $20)
New year, new you. Maybe this year, try your hand at cultivating your own cannabis. For novice and expert growers alike, a grow journal can be a great aid to easily document the marijuana cultivation process. Track progress and keep tabs on quality and yields in one convenient place. These cannabis-specific grow planners are a great for working towards fulfilling hobby that might even blossom into a lifestyle.
4. Strain: Blue Dream
(Starting around $6 per gram)
Let this year be the time to explore new and exciting strains. The popular Blue Dream is a strain of flower that originates from California, and has become a favorite for cannabis lovers. Dispensaries that carry Blue Dream can easily be found on Leafbuyer.
5. Incredibles Bath Salts
(Around $45)
In legalized states, Incredibles Bath Salts has overpowered the relaxing scene. As the new year commences, make a promise to soak a little more. With Incredibles Bath Salts, made in both eucalyptus and lavender flavors, you will enjoy some nice aromatherapy. Take the plunge with these affordable bath additives and let the stress of the holidays melt away.
6. Quill Vaporizer
(Around $50)
For only $50, you can transform the way you puff. Quill is a transformative product sure to reshape the future of smoking. The joint is made of steel, making it sleek, convenient, and discreet. It looks like a beautiful bullet, and knowing what it holds makes it even cooler. With Quill, you can have a puff before dinner, put it away, and bring it back out for dessert, sans the fiery mess. Even better, you can control the quantity, so you always get the amount of cannabis that you want, without any guesswork. A device this innovative is priceless; luckily, the price tag is pretty affordable.
7. Lean Green Wizard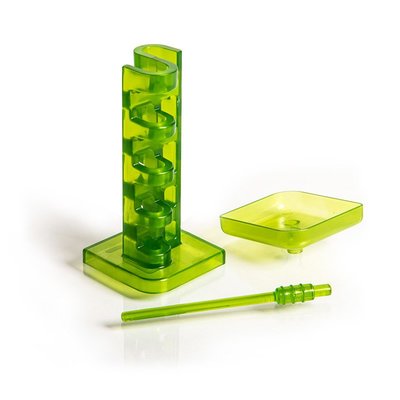 (Around $20)
Make less of a mess this year. With Lean Green Wizard, your roll can now be perfectly packed. This cone-filling machine includes a stand-up design, heavy-duty grinder, magic wand, and removable tray, making both the messiness and difficulty of cone filling disappear. Pack them in easily, time and time again, like magic.
8. Sativa-Enhanced Blood Orange White Chocolates
(Around $5)
Try a little something new with edibles this year. WYLD, out of Bend, Oregon, makes a delicious mix of white chocolate, citrus, and cannabinoids known as Sativa-Enhanced Blood Orange White Chocolates in both single-serving and 10-pack options. For a very low price, marijuana lovers can embrace an increase in energy, elevation, and flavor, deliciously combined in a chocolatey package.
9. Activation Spray
(Around $40)
If you're looking to elevate rather than obliterate, Activation Spray by CannaAthlete is the way to go. This self-titrated spray releases a small quantity of 1 milligram of THC, the purpose of which is to increase focus rather than get high. It's the athlete's perfect companion spray for when a little extra something is needed, and it comes at a bargain deal.
10. CBD Gel
(Around $40)
Feel better this year, starting with the holidays. Flow CBD Gel by Fairwinds blends in with other salves and serums, discreetly, and it smells like lemons. It's cheap and works like a charm.