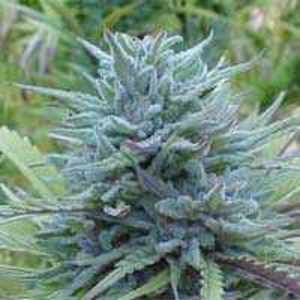 Hybrid
Afghani x Skunk #1 x Northern Lights x Shiva
Ice Strain
Ice is a unique child of a relatively large cross. This strain is one of the more popular hybrids that is almost an even balance of indica to sativa. Ice is a stellar strain that packs a punch and typically has a high THC content. Consumer and patients find Ice to be an excellent strain with a smooth smoke. Its flavor profile consists of spicy and skunky notes that create a clean taste. Ice has a ton of potential therapeutic uses. Ice is a go-to strain for many and is ideal for an mid-day experience!
Medical
PAIN ANXIETY INSOMNIA
Flavor
SWEET FRUITY CITRUS
Effects
EUPHORIC RELAXED HAPPY
Overview of Ice
Ice is almost a 50/50 hybrid that is an all-around unique strain. It has a taste distinct to itself, a high THC content of around 18 percent to 20 percent, and has a plethora of medicinal value. Ice happens to be an award-winning strain the took home the 1998 Cannabis Cup. This strain is often mistaken for Ice Cream which is an entirely different strain. Ice is perfect for cooking some dinner, watching a movie without falling asleep, and even getting a few chores done!
Potential Positive Effects of Ice
Consumers adore ice for its rounded effects that play to all types of consumers. It is known for being uplifting, relaxing, and clear-headed. Ice provides a lovely bake without losing focus. The effects of Ice give consumers the best of both worlds.
Potential Medical Benefits of Ice
Medical marijuana patients use Ice to help with a wide range of medicinal purposes. Many patients use Ice to help with stress, depression, and inflammation. Its list of therapeutic purposes does not end there. Some patients use Ice to help with asthma, loss of appetite, and even Gastrointestinal disorders.
Potential Negative Effects of Ice
The adverse effects of Ice are dry eyes and cotton mouth. Some consumers report feeling jittery at the beginning of the high but, this does fade over time.
The Lineage of Ice
The lineage of Ice is one for the books. Its stellar set of parents include Skunk # 1, Northern Lights, Shiva Skunk, and Afghani. When these first-class strains are combined, Ice is the best possible outcome. All of these parents shine out on Ice in some way. The heritage of Ice is exceptionally unique.
Growing Ice
Ice is not easy to get ahold of, yet it is not a difficult strain to grow. It has a flowering time of around 65-75 days and can grow well in both indoor and outdoor facilities. The yield of Ice is not always the best but, the buds are well-worth it. Ice is trichome-rich and glistens in a jar.
Where to Find Ice
States such as Colorado, Oregon, and Washington all have access to Ice. However, Ice is spreading.



Visit our dispensary finder to locate Ice near you!