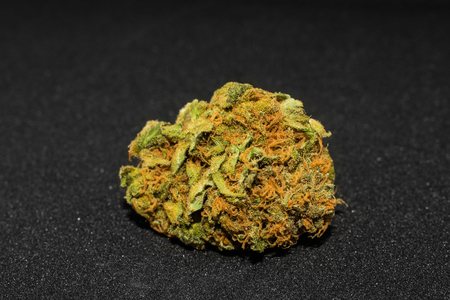 Indica Hybrid
Northern Lights #5 and Skunk #1
Shiva Skunk Strain
Shiva Skunk is a classic, pure indica hybrid with a stellar set of parents. Its first-class genetics paired perfectly to create a potent, flavorful, and long-lasting strain. Consumers and medical marijuana patients all adore Shiva Skunk. Its dense, dark-green, and trichome-rich buds give it a jar appeal that stands out in any shop! Shiva Skunk is known for having an earthy, sweet, and skunky flavor profile that is prevalent with every puff. This strain is the ideal night-time smoke that sends consumers to bed with happy thoughts.
Medical
INSOMNIA PAIN ANXIETY
Flavor
SKUNKY CHEESE CITRUS
Effects
UPLIFTED HAPPY EUPHORIC
Overview of Shiva Skunk
Shiva Skunk is a premium indica with some celebrity genetics. Any consumer looking for a strain that packs a punch should puff on some Shiva Skunk. Its heavily sedating effects and intense flavor make it an all-around top-shelf flower. Shiva Skunk tests around 13 percent to 20 percent THC. Even though it is not the highest tester, Shiva Skunk has a kick to it that is bound to put consumers on the couch. Overall, this strain is ideal for watching some movies, recovering from a workout, or getting a good night of sleep.
Potential Positive Effects of Shiva Skunk
Consumers love Shiva Skunk for its robust set of effects. Most consumers describe Shiva Skunk as being relaxing, euphoric, and happy. It starts out as a clear bake with a mood-enhancing sensation, but then turns relaxing and quickly becomes a heavy body high.
Potential Medical Benefits of Shiva Skunk
Shiva Skunk has a plethora of therapeutic potential. Medical marijuana patients are using Shiva Skunk to help with insomnia, depression, and even a lack of appetite. It is also not uncommon for patients to consume Shiva Skunk to help with Glaucoma, ADHD, and severe stress.
Potential Negative Effects of Shiva Skunk
There are not many adverse effects associated with Shiva Skunk. The adverse effects that are the most common are dry eyes and cotton mouth. Some consumers do report feeling fatigued or groggy after consuming high amounts of Shiva Skunk.
The Lineage of Shiva Skunk
Sensi Seed farms produced another consumer favorite with Shiva Skunk. This strain is a cross between Skunk #1 and Northern Lights #5. Shiva Skunk is the child of two premium parents, and it shows in the strains bud structure, potency, and flavor.
Growing Shiva Skunk
Shiva Skunk is a strain many cultivators enjoy growing. It is relatively easy to grow and produces a decent yield. For growers that prefer a quick turn-around time, Shiva Skunk only takes 50-60 days to flower. This strain does well in both indoor and outdoor grows. It is a short plant that produces thick buds covered in trichomes.
Where to Find Shiva Skunk
Consumers tend to find Shiva Skunk is states like Michigan, Oregon, and Washington. There are a few Canadian Provinces that also are known for having Shiva Skunk on their market.
Check with your local dispensary to see if they have any Shiva Skunk on their shelves, here!