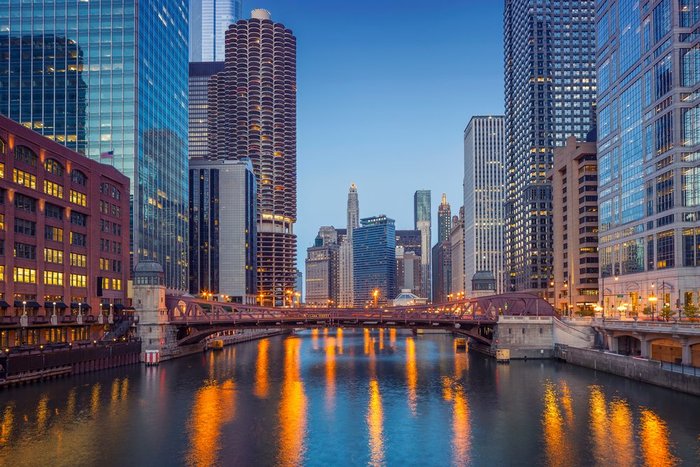 When you hear the phrase 'The Windy City,' what geographic area do you think of?
Most people automatically think of Chicago, Illinois, due to its crazy weather and strong wind. Not only is Illinois home to bizarre weather, several popular sports teams, and the classic Chicago skyline, but in the past few years, the state has experienced an influx of tax money that came from their medical cannabis program.
Even though the state's program is relatively new, it has grown to be quite successful in many regards. In particular, one of Illinois' most well-known dispensaries, Windy City Cannabis, has significantly flourished over the past two years.
Illinois Cannabis Sales and Tax
During the first two months of legal medical cannabis sales, Illinois racked up a total of $1.5 million; therefore, the state collected about $107,000 in taxes, according to Extract.SunTimes.
Although these figures may seem like a lot, they are very far off from Colorado's initial medical cannabis sales. Regardless, Illinois has been struggling with a severe debt and pension crises for a while, so the tax revenue that comes from medical cannabis should make a significant difference.
Unfortunately, cannabis patients have to pay a steep price for their bud on top of paying a whopping seven-percent tax to the state, as stated by The Associated Press.
Furthermore, as Illinois' medical cannabis program continues to grow, more dispensaries will be issued licenses, and existing dispensaries will rake in more and more in cannabis sales. In particular, Windy City Cannabis is a popular and common dispensary for medical cannabis patients, especially because there are four different locations including Worth, Posen, Homewood, and Justice, Illinois.
Since there are four locations, medical cannabis patients from various parts of Illinois have access to a modern and innovative dispensary that sells a wide variety of quality cannabis products.
The Right Vibe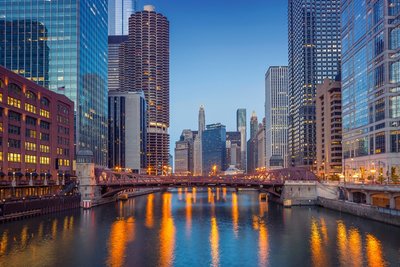 In addition, as compared to traditional dispensaries, Windy City Cannabis has a chill Chicago vibe with many young millennial workers who are eager to help you find what you're looking for.
The employees are genuine, helpful, and patient, which are three factors that most, if not all medical cannabis patients look for when trying to settle on a regular dispensary to fit their needs. Another aspect that people might enjoy about Windy City Cannabis is the operating hours.
Each location is open every day but Sunday, but there are later hours on Wednesdays and Thursdays. Although Windy City Cannabis is a popular dispensary chain, as of right now, the owners aren't willing to change or lengthen their hours. With time, this may change, especially if Illinois approves of a recreational cannabis program.
Plenty in Stock
Whether you're looking for quality flower/bud, powerful concentrates, effective and tasty edibles, strictly THC or CBD products, or a combination of these, Windy City Cannabis offers a wide range of products within each of these categories and more.
Also, each Windy City Cannabis location runs special sales, promotions, and deals on select cannabis products, and they send out coupons to people who subscribe to the company's newsletter. Another perk of going to Windy City Cannabis is that they almost always run some sort of deal during the holiday months, including every cannabis user's favorite holiday: 4/20.
Medical Assistance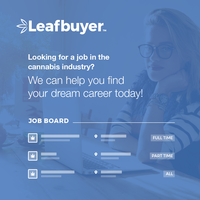 Not only does Windy City Cannabis offer a large assortment of quality cannabis products, but they also help people with the medical cannabis application process. There are many steps people have to follow, which can be overwhelming, but it's definitely possible and thousands of people have already gone through it successfully.
To the advantage of its customers, Windy City Cannabis works closely with a medical-marijuana-approved clinic (The Healing Clinic in Chicago, Illinois) which helps people complete the other necessary steps before selecting a steady cannabis dispensary.
A Better Cannabis Experience
The overall mission of Windy City Cannabis is to provide their struggling but hopeful medical patients with industry-leading services, products, education, and the utmost security. Each dispensary provides physical handouts, menus, informative brochures, and other helpful information to its patients so that they can educate themselves on what they're getting as well as the general health benefits of cannabis and its compounds, including THC, CBD, THCA, CBDC, terpenes, etc.
Windy City Cannabis strives to not only help their patients, but to educate them as much as they can because many people are unsure of what products are best for their specific needs and how they can benefit the most from the cannabis plant.
Since the establishment of Windy City Cannabis in 2014, this cannabis chain has experienced significant results in not just sales, but in satisfied customers. The dispensary chain offers more than just quality products, which is one reason why people keep going back there. Windy City Cannabis has their regular customers like most dispensaries do, but they are always adapting to what the people want and what they'd like to see more of.
Next time you're in the Midwest, especially Illinois, if you have a medical cannabis card from another U.S. state, be sure to check out Windy City Cannabis in any of their four locations to see what they're all about. Chicago bud is something special, so if you get an opportunity to try it, follow through and enjoy!
To learn more about the latest weed news in Illinois, including recent cannabis research done by The University of Illinois, check out this article:
This Week in Weed News: One Big Step for Marijuana
If you're interested in reading about other Illinois marijuana laws, the article below outlines the state's marijuana decriminalization bill:
Illinois Senate Approves Marijuana Decriminalization Bill