Where to Grow Marijuana in Los Angeles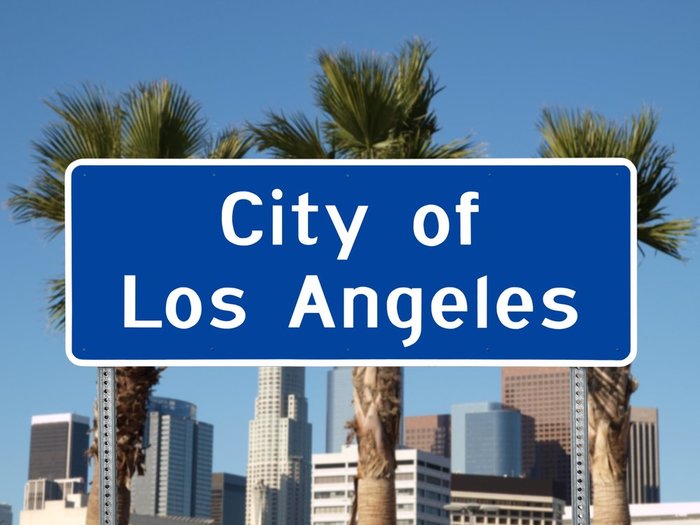 Los Angeles, California's best known and most populated city, is gearing up for the rapidly approaching implementation of the voter-backed recreational marijuana market. While this is not expected to begin until after the start of 2018, residents can now legally grow marijuana under state law. However, state law also dictates cities can limit the operation or reasonably regulate the cultivation of marijuana by residents 21 and up. Luckily, growing marijuana in Los Angeles has yet to see any tangible legal departure from the statewide mandate. Planning a grow and wanting to know where to grow marijuana in Los Angeles County? Well, here you go!
A brief introduction to California's marijuana laws
In 2015, prior to the vote legalizing the adult use and possession of marijuana, California lawmakers saw an opportunity to structure Californian marijuana regulations to easily adapt if (and when) marijuana legalization passed. More importantly, the series of bills are collectively known as the "Medical Cannabis Regulation and Safety Act" would charge the state with creating standards of operation across the state's cannabis industry.
This includes: which governmental agency is to track the sales, monitor pesticide use, issue licenses, or enforce the regulations, but also imbues further powers on county and local governments to implement an additional taxes on marijuana-related business activity. While Prop 64 piggybacks on regulations for a variety of the rules set by the MCRSA, the amendment also allows local governments to ban marijuana businesses and limit or regulate home cultivation for the recreational use market. Luckily, prop 64 also carves out a caveat for municipal governments such as Los Angeles: growing marijuana cannot be banned entirely or unreasonably hindered by local ordinance.
Where to grow
Under Prop 64, up to six (6) marijuana plants may be grown by any adult 21 and up. It must be done in a place which is secure and not within public view. All marijuana produced in excess of one ounce must be kept in a secure, locked place on the property or in the residence.
Prop 215, the law which legalizes medical marijuana in California, medical marijuana consumers can generally grow up to six (6) mature, flowering plants or up to twelve (12) immature plants or clones.
At the time of writing, there is no evidence growing marijuana in Los Angeles county has been limited in any way. Both indoor and outdoor grows have not been assessed as public safety concerns (as long as it is done within the confines of the law) and the county has not yet determined any further tax or licensing requirements for personal cultivation.
Precautions and Recommendations
Prop 64 does not say much about landlord-tenant limits on personal cultivation while they live on his or her property. In Colorado, for instance, some lease agreements specifically prohibit the activity. For renters, as a point of caution, checking with your landlord before you begin to grow marijuana can ease any worries you have (if any).
For people who want to grow outdoors, it is key that the plants be completely out of sight. If the plants can be spotted reasonably easily with an unaided eye, you are subject to a violation carrying a fine of $250. While the city does have public nuisance laws, it is not clear at this time whether the terpene-enriched odor of marijuana will be a continued offense under the new laws. Be aware of your proximity to schools and other facilities which are used for child care as federal law still considers drug manufacturing within 1,000 feet of a drug-free school zone a felony offense.
Additionally, California expects retail marijuana shops to begin opening sometime in 2018. Until then, residents 21 and older can possess up to an ounce of marijuana and up to eight (8) grams of marijuana concentrate in public. However, there is no place to legally purchase it. This includes the purchase of clones or seeds. Until recreational stores become available, adults age 21 and older may gift up to an ounce of marijuana, which assumably includes seeds or immature plants. Though Oregon has legalized marijuana, (a) it is on the other side of the state and (b) it remains federally illegal to transport marijuana across state lines.
As the year progresses, and implementation of the regulations gains steam across the city of Los Angeles, growing marijuana will likely become a more clearly-defined procedure. While the total plant count per residence may be limited to six (6), despite the number of adults 21 and over, the city's population represents the single largest market for marijuana in the world. We just don't know what that means for public health yet. If Colorado and Washington are any sort of an example, it means tax support to services which support public health.
Click here for more information about buying seeds!