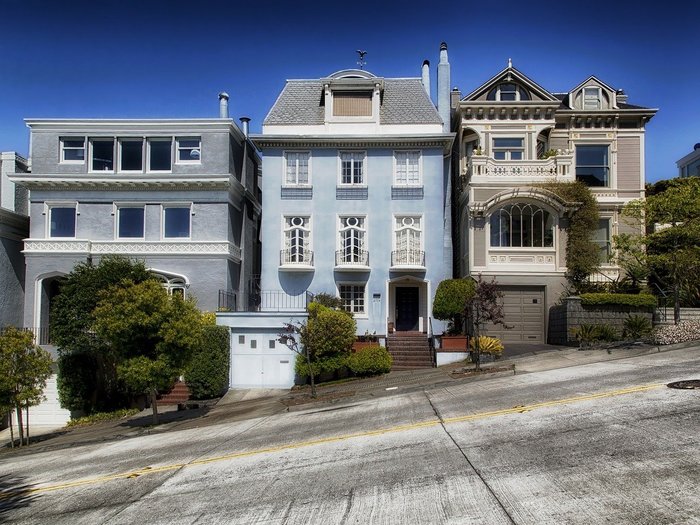 San Francisco is chilly and wet. But what the chilly city lacks in agreeable climate, they make up for in extracurricular activities. To combat the fleeting sunlight and brisk ocean breeze, look to spark up for warmth. Despite its upscale, expensive nature, deals are a plenty when it comes to cannabis culture in the city. The Bay area is lush with some of the cheapest weed in the state. If you know where to look for it.
T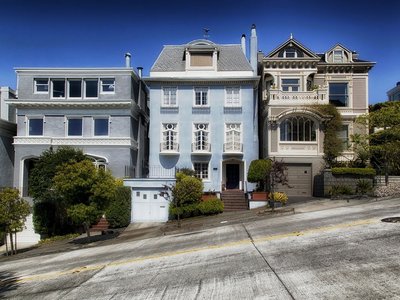 he market for inexpensive-without-sacrificing-quality bud is high, and competitive collectives run rampant throughout the city and surrounding areas. In between cable cars and freshly caught crab and vibrant Victorian houses, businesses offering the best prices for flower are safely tucked in between. To get the best-of-the-best without breaking the bank, look to these dispensaries that offer the cheapest weed in San Francisco.
"The coldest winter I ever spent was a summer in San Francisco." — Anonymous
Barbary Coast Collective
This modern-day marijuana speakeasy makes shopping exciting and fun. The flower is dank, the delivery service is tempting, and the menu is large. The enticing dab bar and lounge make the shop somewhere to sit back, relax, and feel fancy-free among velvety curtains and cushions. The best part, though? Barbary Coast Collective is very competitively priced. This non-profit, licensed dispensary gives medical consumers the experience they crave at prices they can afford. Coast down to the collective to seek out new deals, like a pre-rolled joint for a first-time customer. Check out their themed–especially gluten-free, vegan, and sugar-free edibles–menu online.
Flower

Vape

Edibles

Price

$30-60

Per 1/8 oz.

$22-55

Per 500 mg

Starting at

$3.50
Purple Star MD
The Mission District's finest is a good place to start when looking for an affordable cannabis shop. Their goal is health care, and giving medical consumers the best options for their needs without causing too much wallet collateral damage. And if inexpensive cannabis isn't appealing, this should be: they're a delivery service, willing to go the extra mile for anyone who places an order. Their deals are steals, which give discounts on rotating items, from flower to edibles. To place an order, register with Purple Star, surf the menu on their website, or call (415) 550-1515.
Flower

Concentrates

Edibles

Price

$19-59

Per 1/8 oz.

$19-90

Per gram

$2-90
The Cookie Co. 45
As far as dispensaries go, The Cookie Co. 415 is a community staple within the medical cannabis industry. Not only do they carry Cannabis Cup-winning strains and menu items, the shop is enticing in another green area; they're big on money saving. Their deals on Leafbuyer give online browsers an opportunity to purchase top-quality weed at reasonable prices. Also enticing is their delivery policy though there's a physical shop, The Cookie Co. offers a delivery service free of charge. Keep in mind, though, that the farther away from the Bay Area, the more expensive the delivery minimums become. Look for first time shopper's incentives, like freebies and discounts.
Flower

Concentrates

Edibles

Price

$10-55

Per 1/8 oz.

$15-90

Per gram

$2-50
SFFOGG
SFFOGG is a San Francisco dispensary that embraced city life's loudness. The shop focuses its efforts to its medical consumers, in providing quality service and care for those seeking medical marijuana. Plus, the services are within reach for anyone trying to save. Along with cheap weed, SFFOGG also guarantees a free gift for a first-time purchase, an alluring nod for money-savvy smokers. For returning customers, it's always worth checking in to see their rotating specials and updates on menu items. Regardless, look toward their edibles menu, which has plenty of items under $10, without sacrificing potency or taste.
Flower

Concentrates

Edibles

Price

$25-50

Per 1/8 oz.

$20-100

Per gram

$4-100
Look to San Francisco for green fun. While appreciating the coast–from a warm, insulated distance–take time to explore the cannabis options that the city offers. Dispensaries offer exciting adventures, discreet experiences, and tailor-made exchanges with the customer in mind. Even better, don't leave the comfort of indoors, with many convenient delivery options throughout the city. These dispensaries offer a diverse look into collectives throughout San Francisco, offering the cheapest weed in proximity to the Golden Gate Bridge.